Mentorship Monday: 4-1-1 on Interviewing with Confidence and Authenticity, Stepping into a New Role, and Taking Your Career to New Heights
Power Lunch Webinar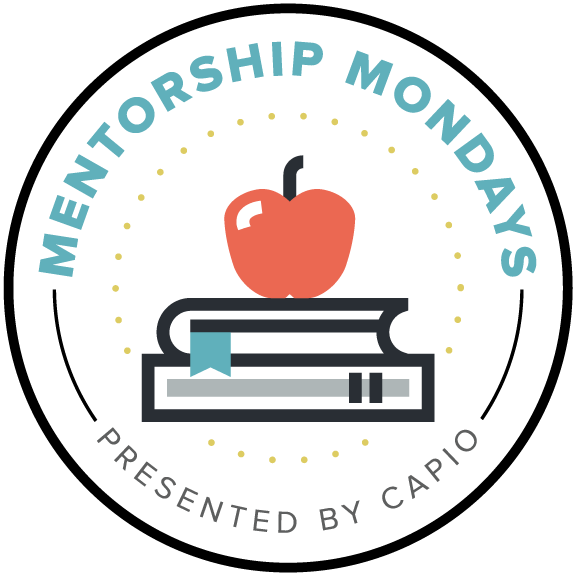 You're ready to take your career to the next level, but now what? Join CAPIO's 2022 Communicator of the Year and SBCERA Director of Communications and Stakeholder Relations Olivia Applegate, SBCERA's CEO Debby Cherney and TS Talent Solutions Executive Recruiter Cathy Thompson for a candid discussion filled with key insights to take your career to new heights.
Key Takeaways:
What the in-demand skills are for communicators
What competencies employers value most
How to successfully prepare for an interview and stand out from the crowd
What recruiters are looking for in applicants
How to develop a team
How to succeed and show value in your new role
What C-Suite executives look for when hiring communications pros
Speakers:
Date: Monday, November 14
Time: 10 a.m. to 11 a.m.
Cost: CAPIO members – Free/Non-members $25
BIOs
Olivia Applegate
Olivia Applegate serves as the Director of Communications & Stakeholder Relations for the San Bernardino County Employees' Retirement Association (SBCERA). She is responsible for managing the strategic direction, development, and implementation of all communications, stakeholder relations, and legislative affairs initiatives.
Prior to joining SBCERA in November 2019, Olivia served as the Public Information Officer for the City of Eastvale, where she led the Communications Division and elevated communications, stakeholder relations, and community engagement efforts City-wide. Prior to the City of Eastvale, she worked in various roles for the City of Chino Police Department, primarily focused on community outreach and engagement.
At SBCERA, Olivia has led major initiatives including the brand refresh, website redesign, and SBCERA's first strategic communications plan. She's also led two rounds of bi-annual member engagement surveys, designed to help drive our customer service experience efforts, as well as SBCERA's first employer survey which established mutual priorities and helped build consensus on strategic initiatives.
Olivia has a bachelor's in Communications from Grand Canyon University, along with a Professional Certificate in Advanced Public Engagement from Davenport Institute for Public Engagement and Civic Leadership, and a Certification in Public Information through the California Association of Public Information Officers (CAPIO). In 2022, Olivia received CAPIO's Communicator of the Year award.
Debby Cherney
Debby Cherney is the Chief Executive Officer of the San Bernardino County Employees' Retirement Association (SBCERA), where she oversees day-to-day administrative operations in accordance with the policies established by the SBCERA Board of Retirement (Board). She advises and assists the Board in long range planning and development; ensuring SBCERA is providing the best service to our Members and secure retirements today and well into the future.
Prior to joining SBCERA in August 2018, Debby served as the Deputy General Manager at the Eastern Municipal Water District (EMWD). During her time at EMWD, she was actively engaged on California water issues regarding infrastructure, ratepayer affordability and addressing the issue of failing water systems throughout the state. Prior to EMWD, Debby was the Executive Director of Finance and Administrative Services at Irvine Ranch Water District in Irvine, California and spent the first 15 years of her career in management consulting, working with public agencies and private companies.
Debby formerly served on the Executive Board of Directors of the Government Finance Officers Association of the U.S. and Canada, was the Chair of their advisory Committee on Retirement and Benefits Administration and was the Chair of the Women's Public Finance Network. She also formerly served as a member of the Board of Public Utilities for the City of Riverside.
Debby is a Certified Public Accountant, licensed in the State of California. She has a bachelor's degree from Claremont McKenna College and an MBA from the University of California, Irvine.
Cathy Thompson
Cathy is a Human Resources Executive with over 26 years of experience in the public sector. She has served as Director of Human Resources and Risk Manager for the City of Norwalk, and Human Resources Manager for the City of Cypress. As a retiree, she served as Interim Director of Human Resources/Risk Management for the City of Westminster and Interim Human Resources Consultant with the City of Pinole. While working in local government, Cathy has worked on challenging staffing issues including recruitments, labor negotiations and employee relations. She has been responsible for risk management, training and benefits administration and has served on City Budget Teams involved in the difficult task of right-sizing staff and balancing budgets. She has also directed multiple class and compensation studies during her tenure. When not working as an HR consultant, she manages her own record label, Castella Music and performs as the singer, songwriter & international recording artist – Castella.