Entries now open for the 2023 CAPIO EPIC Awards
Early bird deadline for entries February 10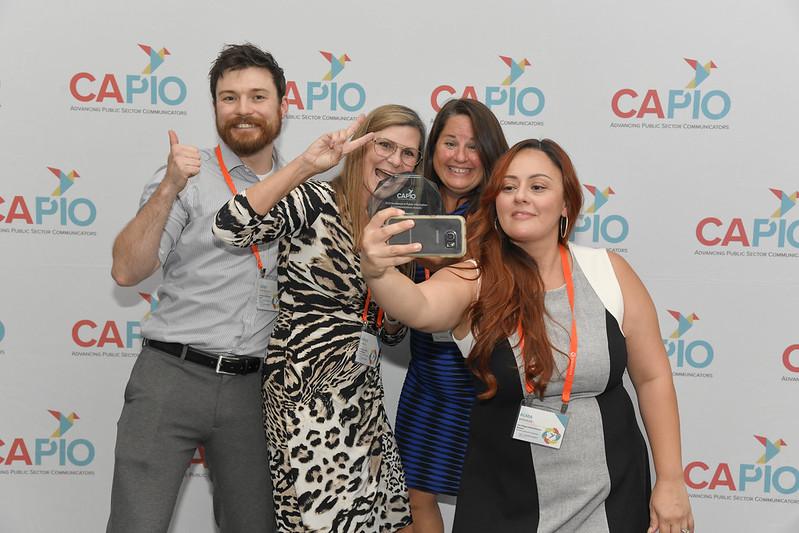 What EPIC programs did you work on in 2022? We can't wait to hear about your outstanding programs!
Each year CAPIO recognizes and honors outstanding professional work and accomplishments in the public communications field. We continue to see government communications professionals raise the standard of excellence and creativity in our profession. Your work inspires us and we look forward to celebrating your EPIC work at the CAPIO Excellence in Public Information and Communications (EPIC) Awards Events this year.
How to Apply
Consider which category(ies) your programs fall under. Our award categories offer you plenty of opportunities to showcase your creativity.
Prepare your narrative (narrative tips).
Prepare your supporting materials (optional).
Learn more during our Tips on Making Your Award Entry EPIC webinar being held January 31 at 11 a.m. (sign up here). The link to view the recording will be available on our website following the webinar as well.
When you enter, you will also be asked to list your population size or service area population size. Based on the number of entries, certain categories will be sub-divided by population size for award recognition. Also we will be honoring a "best of show" selected by the judges from the field of entries based on population size.
Early bird deadline – February 10
Early Bird Entrance fees (now – Feb 10)
CAPIO Member: $115
Non-Member: $165
Regular Entrance fees (Feb 11 - March 3)
CAPIO Member: $140
Non-Member: $190
EPIC AWARDS events
We will be holding two EPIC Awards events alongside our CAPIO Annual Conference being held May 1 – 4, 2023 in Monterey, California.
May 2
EPIC Awards Luncheon
Hyatt Regency Monterey
12 – 2 p.m.
EPIC awards and Awards of distinction will be awarded for all categories during the EPIC Awards Luncheon.
May 3
EPIC Awards Night at the Aquarium
Monterey Bay Aquarium
6:30 – 9:30 p.m.
Our Best in Show along with our special individual awards (Paul B. Clark, Communicator of the Year, and Crisis Communicator of the Year) will be recognized during our special night at the Monterey Bay Aquarium.
Participation in both events is included in full conference registration. Conference registration will open on January 23. Learn more.