Earn Your APR in 2021: Everything You Need to Know to Start Now!
Free Power Lunch Webinar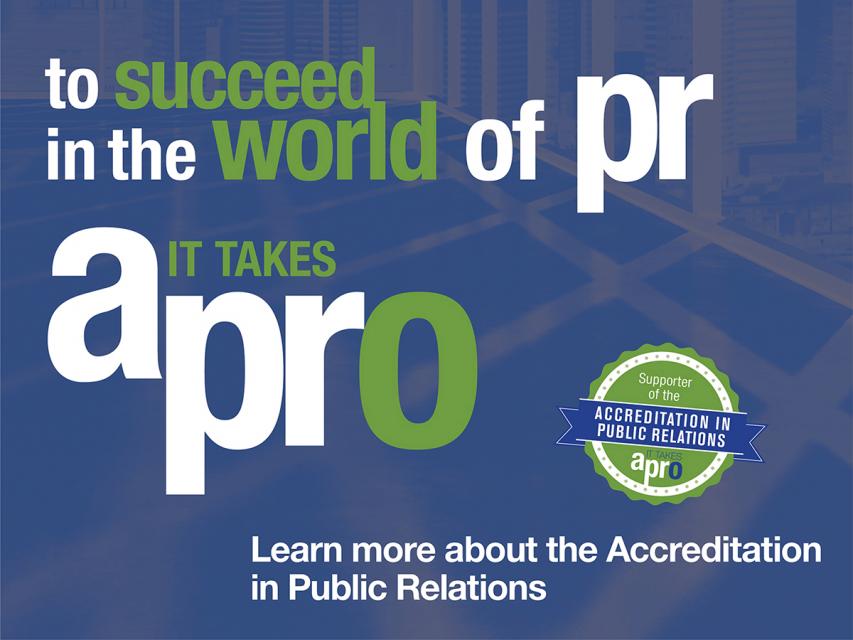 Ready to take the next step of professional development in your communications career? Wishing you were more strategic? Think APR!
Join us for a webinar that covers what Accreditation in Public Relations is, how it can help you develop a strategic communications mindset, and how you can start your own APR journey.
Rachel McGuire, APR, and Kathleen Donohue Rennie, APR, Ph.D., will explain how the three letters "APR" sets you apart from your peers, and the key steps to earning the credential. Robin Rockey, APR, will share her recent experience earning her APR, with tips to jump start your own Accreditation journey as a government communicator or public relations professional.
Recorded: Friday, February 26
Speakers:
SOCIAL MEDIA HANDLES
Twitter @RobinRockey
Twitter @ThinkPR
www.linkedin.com/in/robinarockey
www.linkedin.com/in/annknabe/
BIOS
RACHEL McGUIRE, MBA, APR
Rachel is founder and CEO of RMG communications, an award-winning full service firm focused on communications, marketing and branding strategies for public-sector agencies. Prior to starting RMG, she led communications efforts for several public agencies across the state, including three cities and a large water district, which served nearly 1 million customers. She's a past president of CAPIO and has received the association's Paul B. Clark lifetime achievement award.
KATHLEEN DONOHUE RENNIE, APR, PHD
Kathleen, who served on the UAB for several years, is the unique combination of a full-time public relations consultant and a full-time educator. She currently teaches public relations, marketing, and executive communication at the New Jersey City University School of Business, where she is also Chair of the Marketing Department.
ROBIN ROCKEY, APR
Robin is the CEO of RockSpark Communications + Marketing, a full-service agency providing communications and community engagement solutions to government agencies across California and beyond. Before launching RockSpark, Robin served as the Communications Manager for the City of San Marcos and as the Public Information Specialist for South Coast Water District. She is CAPIO's immediate past Universal Accreditation Board Chair.