Congratulations New APRs
Brie Anne Coleman, APR and Julie Prayter, APR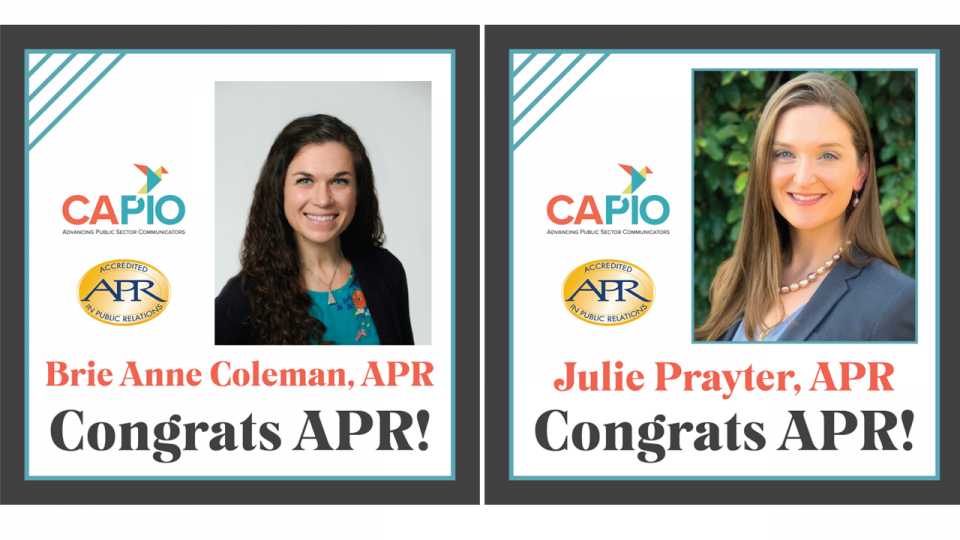 Two CAPIO Members took a big step this year in their professional development and achieved their APR credentials this year: Brie Anne Coleman, APR and Julie Prayter, APR. Congratulations Brie Anne and Julie!
CAPIO is one of only nine public relations organizations to offer its members the internationally recognized Accreditation in Public Relations (APR).
The APR recognizes timeless communications principles with contemporary strategies and tactics. The process of earning your APR takes your skills to the next level by exposing you to today's cutting-edge strategies and practices, assessing your skills to identify strengths and opportunities for growth, and demonstrating your personal and professional commitment to excellence. If you're interested in learning more, join us at the APR informational session at the CAPIO Conference on Tuesday morning at 8:30, or if you're not attending, learn more online.