Be a part of toastmasters – excel in public speaking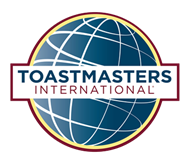 As communicators, we often find ourselves writing behind-the-scenes for management or policymakers, including talking points, speeches and newsletters. But for some of us, the front-facing component of public speaking does not come naturally or comfortably. We certainly know what should be said to the media and the public, but we would prefer to stay out of the limelight. Unfortunately, in our roles as PIOs, the expectation is that we should be polished speakers. So how do we get better at what we do? Toastmasters is a club that operates worldwide, focusing on improving public speaking, communications and leadership skills. Participants will have opportunities in a casual setting amongst peers to practice speaking in front of others and offer positive encouragement on words of engagement, eye contact, and how to read a room.
CAPIO is pleased to have a members' only Toastmasters club, conducted 100 percent online. Participate in Toastmasters' proven program, where you will learn how to speak comfortably in front of a group and lead with purpose. Learn more at on our CAPIO Toastmasters page.