2018 Communicator of the Year Award Winner – Tanya Castaneda, APR
Public Information Officer, Port of San Diego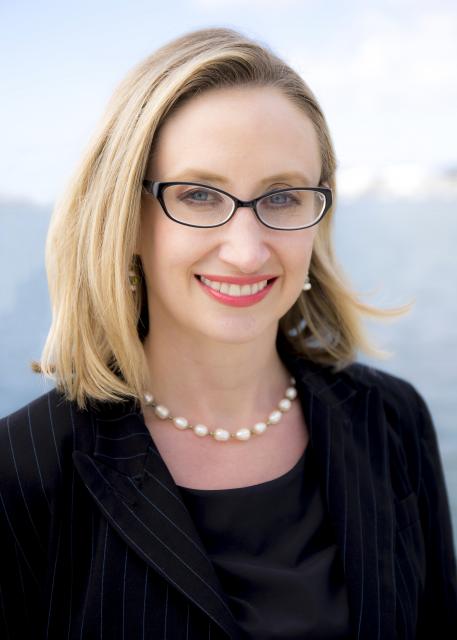 Santa Rosa, Calif.- Tanya Castaneda, an accredited public relations professional with more than 20 years in the media and communications industry, was named by California Associations Public Information Officials (CAPIO) as the state's Communicator of the Year for 2018, recognizing her expertise and ingenuity in her work. She was presented with the award at CAPIO's annual conference on April.
"Tanya's commitment to public-sector transparency, community outreach and strategic planning continue to pave the way for excellence in our field," said CAPIO President Christine Brainerd, APR and communications manager for the City of Folsom. "Her ongoing advancement of the profession made her the top choice for the 2018 Communicator of the Year."
The award recognized her exceptional abilities, skills and talents in leading the Port of San Diego to improved and successful outreach campaigns through public and media engagement.
"It is an honor to be recognized by my peers as this year's Communicator of the Year," noted Castaneda, APR. "As a government communicator, I value ethics, integrity and strategic planning in creating successful programs and initiatives for the community I serve."
Castaneda serves as the public information officer for the Port, where she oversees and manages the communications program for the 580-person agency. Her recent success at her agency includes long-term planning by establishing and formalizing the Port's annual Communications Plan that directs the stakeholder and external outreach efforts for the year to come, reaching millions of people in the region.
She also established herself as a leader in the industry by implementing a branding initiative as it related to the Port's public information efforts. Led by Castaneda, her team at the Port created new messaging, website content and deployed the brand across all social media platforms.
Her team's strategic initiatives have increased the Port's social media presence with a Facebook following of 41,000 people, Twitter with 27,600 – making the Port of San Diego top-of-industry among Ports worldwide in these social media platforms.
Cataneda's outstanding efforts last year also garnered her the Port's Chairman's Cup, which is the highest employee honor at the port. She is also well known as a supportive and mentoring member of the Port's team.
Her efforts are felt among a variety of audiences, as she consciously engages Hispanic/Latino and Filipino demographics by creating Spanish and Tagalog language collateral through coordinating with translation services.
Cataneda is recognized for connecting government information, building relationships and engaging individuals. Most notably, her involvement in then-Vice President Joe Biden's historic 2016 high-profile visit to the Port of San Diego where she worked extensively with the Secret Service and the White House to ensure a seamless event. She also received various awards in the public relations field, including a 2015 Emmy nomination for 'Hands of the Harbor' video she played a critical role in producing.
In addition, she is a three-year member of CAPIO and continually takes the opportunity to enhance her skills in the profession. Castaneda received her Accreditation in Public Relations (APR) in 2017, which demonstrates competency, proficiency, expertise and a commitment to lifelong learning and ethical standards and is only held by a handful of government communicators.
She holds two bachelor degrees; a Bachelor of Arts in English Literature and a Bachelor of Science in Business from the University of Massachusetts. As a FEMA-trained crisis communications manager, she also regularly participates in regional drills and is working on crisis communications planning.
The Communicator of the Year award is presented to the individual who, in the judgment of the CAPIO Awards Committee and Board of Directors, demonstrates exceptional abilities, skills and talents in leading their organization to greater and more successful communications and public engagement.