Young Communicator Scholarship Program
Applications now being accepted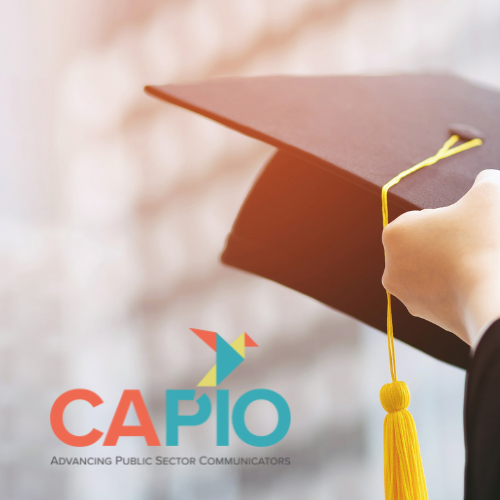 CAPIO's Young Communicator Scholarship is open to undergraduate and graduate students who are pursuing a career in the field of government communications. The winner of the $1,500 scholarship will be announced at CAPIO's annual conference this November. The application period opened August 9, 2021 and closes September 30, 2021.
CAPIO is now accepting applications for the scholarship to enrolled full- or part-time at a California state college or university or a recent graduate (within one year) and have at least two semesters left of graduate or undergraduate study after the scholarship is awarded. Majoring in a communications-related field at an accredited college or university in California. Communications fields include (but are not limited to) communications studies, public relations, advertising, broadcasting, digital media, English, film, journalism and marketing
Entrant must have an overall college or university GPA of 3.0 or better.
The CAPIO Young Communicator Scholarship is made possible by long-time CAPIO member and former CAPIO Past President Rachel McGuire, APR, and her mom, Josie Polites. The $1,500 scholarship will provide financial assistance to graduate and undergraduate students pursuing a career in government communications.
To learn more and apply please click here.