Call for speakers – 2022 Annual Conference
Submit your session idea today!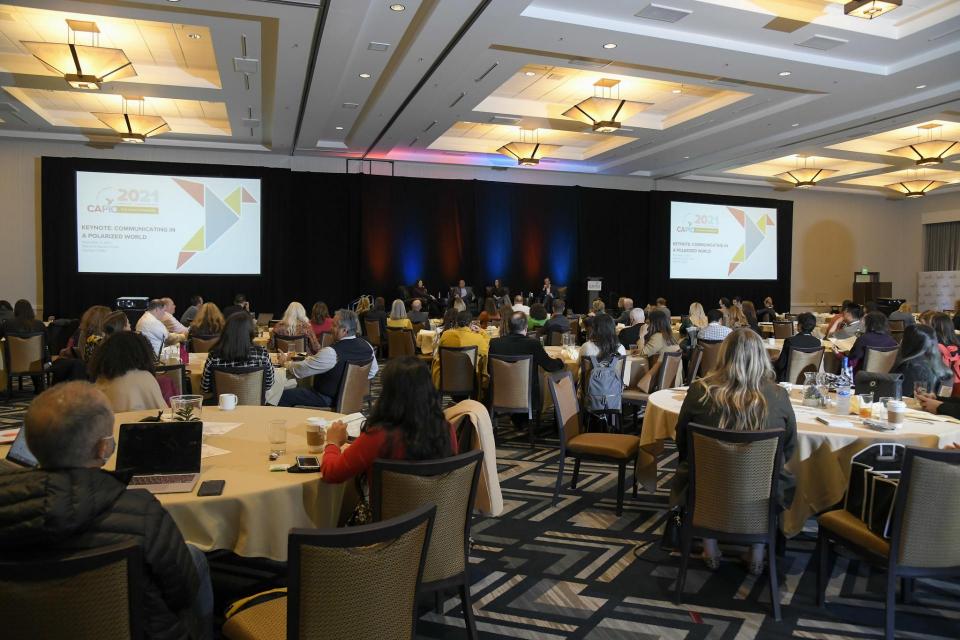 Do you have a topic or case study to share with your colleagues? Submit your session idea for our 2022 Annual Conference being held August 29 – September 1 at the San Diego Mission Bay Resort.
We are looking for beginning, mid-level and advanced communications topics including strategic communications, crisis communications, writing, public speaking, media relations, social media, website development, community events, community outreach, photography, infographics, internal communications, and more. The conference will highlight community engagement and diversity, equity and inclusion. Presentations that incorporate one of those issues areas are encouraged. Case studies of successful (or unsuccessful) work can also be valuable learning tools. You can also let us know if you would like to be considered for a CAPIO webinar or workshop in addition or in lieu of the conference.

Submit your session idea today!
Deadline: March 30, 2022
Session speakers receive $100 off conference registration.
About the Judging Process
Conference session submissions go through an independent review by CAPIO's speaker committee and are scored on a quantitative evaluation form. Submissions that provide clear learning outcomes and show mid to higher level training topics may have stronger appeal to the review committee. In addition, we encourage affiliate / supplier partners to bring an agency representative to provide insights from the client perspective on a topic. During a typical year, about half the sessions are from first-time CAPIO presenters.
View our topics / tips article for more information on submitting your session topic.