Seven Steps to APR Success
By Robin Rockey, APR
APR — Those three little letters communicate a powerful message about the public relations practitioners who earn them. The brief, yet mighty designation signals that a practitioner is committed to the practice of public relations at the highest level and is motivated by a quest for lifelong learning.
My APR Journey
I chose to embark on the accreditation process to cultivate a more strategic mindset and to demonstrate my commitment to excellence and professional development. The APR process enabled me to elevate the level of my public relations practice and to learn from public relations professors and practitioners at public, private and nonprofit organizations. I now have a much stronger network of highly skilled colleagues in the public relations field, here in California and beyond, that I can reach out to for ideas, support and advice throughout my career. It's a wonderful feeling to know that can serve as a resource for them, as well.
I completed the APR process in about 10 months. Here are seven steps that helped me achieve my APR goal and can work for you, too!
Seven Steps for Success
1. Learn the APR process. Read up so you know what to expect at each step, including the four key APR milestones:
Application
Questionnaire
Panel Presentation
Computer-Based Examination
The Accreditation in Public Relations (APR) website and CAPIO website are excellent sources of information.
2. Study first, then apply.
A one-year clock to complete the Panel Presentation and Computer-Based Exam starts ticking the day the Universal Accreditation Board (UAB) approves your application. Aim to complete the majority of your studies before you apply. That way, you won't feel rushed, and you won't risk forfeiting your application fee if you run out of time.
I highly recommend first completing the APRPREP Online Study Course, then signing up for an in-person class or bootcamp. The convenient online course provides a deep dive into the knowledge, skills and abilities required to become accredited, plus the chance to study with a cohort and experienced APRs.
The 10-week CAPIO/PRSA Orange County Chapter Study Session was incredibly enlightening and provided me with hands-on training and expert instruction from Public Relations professors and APRs from top local organizations, agencies and universities. It was also an excellent way to interact with fellow APR candidates face-to-face, which helped us learn from each other and build a support network.
3. Connect with your organization's Accreditation or Education Chair.
Both CAPIO's Education and Development Chair Rachel McGuire, APR, and PRSA Orange County Chapter's Accreditation and Ethics Chair David Cordero, APR, served as valuable mentors for me during my APR journey.
4. Set a realistic deadline.
Life happens. Work responsibilities and personal priorities may force your APR studies to the backburner at times. Factor in flexibility so that a few unexpected bumps in the road don't throw you off course.
5. Inform your manager and colleagues.
The APR is a huge professional milestone and starting the process demonstrates your commitment to excellence and lifelong learning. I worked with my manager to incorporate my APR into my Goals and Personal Development Plan at work, which gave me an extra incentive to complete the process. It's likely that your colleagues are thinking about starting the APR process, and you might gain a study buddy or two!
6. Check for financial incentives and resources.
For example, CAPIO offers members a partial refund of APR fees upon successful completion of the exam. Because the APR is a professional certificate, your expenses might qualify for tuition reimbursement from your employer.
7. Keep moving forward.
There is a significant amount of material to cover and work to complete, which can seem overwhelming. Set aside time each week to tackle the process one chunk at a time. Don't be afraid to reach out to APRs for encouragement or advice. We want you to succeed!
The APR process is as rigorous as it is rewarding. Your hard work will pay enormous dividends in terms of enhanced knowledge, skills and abilities, along with closer connections to fellow public relations practitioners. Best of luck on your APR journey!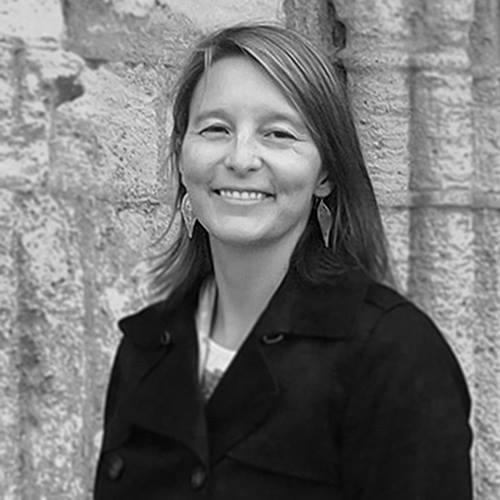 Robin Rockey is a public information specialist at the South Coast Water District and earned her APR in June 2018.