Smartphone Video
How to Produce, Shoot and Edit Compelling Social Media Video
Location: Sacramento City Hall, Training Room 1119
915 I Street, Sacramento, CA 95814
Date: Monday, November 4
Time: 9:30 a.m. to 1 p.m.
9:30 to 10 a.m. – Registration and Networking
10 a.m. to 1 p.m. – Video Workshop
Speaker: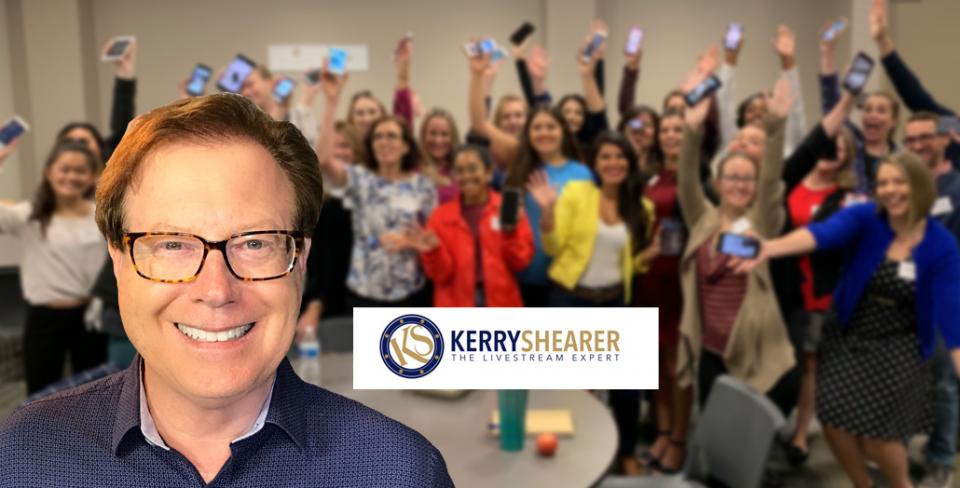 9:30 to 10 a.m. – Registration and Networking
10 a.m. to 1 p.m. – Video Workshop
*Lunch will be served
During this three-hour CAPIO session Kerry Shearer, "The Livestream Expert" (and a former PIO for Sacramento County), will teach you how to create compelling content quickly using your smartphone. Even if you attended Kerry's session at CAPIO's 2019 Conference, you'll have the opportunity to refresh your skills and learn new tips and tools. This session will leave you inspired, equipped and ready to implement what you learned immediately.
What to bring to the workshop: What to bring to the workshop: A charged-up smartphone. Ensure that you have enough storage space for a short video project. Kerry recommends installing iMovie on your iPhone from Apple's App Store if you don't already have it.

There are two other awesome video editing apps Kerry suggests. The first is Adobe Premiere Rush CC, available for both iPhone and Android. It's free if you already have access to Premiere Pro or any other Adobe product from an Adobe Creative Cloud subscription, either personally or through your organization. Another great video editing app for iPhone and Android is InShot. At last report, it was $12.99/annually and worth every penny for its capabilities. Each of these apps has its strengths; Kerry recommends all three.

If you own a lavaliere smartphone mic and mini tripod, bring that, too. If you have an iPhone 7 all the way up to the current iPhone 11 models, bring the Lightning-to-3.5mm analog headphone plug that came with your phone. That's so you can use a smartphone mic with it during the workshop. (Kerry will bring a limited number of mics to lend for projects).