Unlock the Secrets of Successful Communication: Great Ideas to Try in 2024
Webinar Training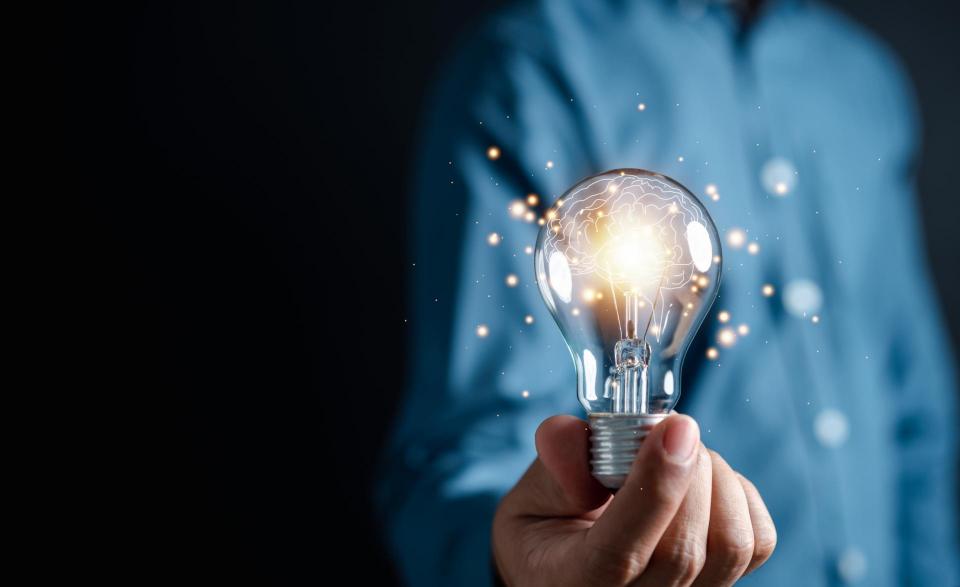 Are you ready to level up your communications and outreach efforts in 2024? Join ACWA and CAPIO for an engaging webinar that promises to inspire, inform and equip you with engaging and innovative ideas to elevate your communication and outreach strategies in the new year and beyond!
We've gathered a panel of seasoned experts and thought leaders to share their "Great Ideas to Try in 2024″ during a fast-paced five-minute per speaker lightning round. This is your opportunity to gain several fresh insights and practical strategies that can set your agency apart.
Topics Covered:
Podcasting: Dive into the world of podcasting, one of the most engaging and accessible forms of content in the digital landscape. Learn how to leverage this medium to connect with your audience, tell compelling stories, and establish yourself as an industry authority.
Special Events: Discover innovative event planning and execution strategies that will make your Agency unforgettable. Our experts will share their secrets to creating memorable experiences, including centennial celebrations and student art contests, that resonate with your key audience.
Media Relations: In an age of information overload, effective media relations are more critical than ever. Learn how to craft compelling narratives, forge lasting relationships with journalists, and navigate the ever-changing media landscape.
Internal Communications: Happy employees are your best advocates! Explore strategies to enhance your internal communications and foster a positive culture that reflects in your external brand image.
Social Media: The social media landscape is constantly evolving. Stay ahead of the game by learning about the latest trends, tools, and techniques to boost your Agency's presence and engagement.
Customer E-Portals and Services: In a digital-first world, providing exceptional online customer experiences is paramount. Discover how to create user-friendly e-portals and services that keep your customers coming back for more.
Hydration Stations: Sustainability and wellness are at the forefront of today's consciousness. Explore innovative ways to integrate hydration stations and other initiatives into your organization's culture.
Date: December 7th
Time: 10 a.m. to 11:30 a.m.
Cost: $30 members/Free CAPIO Professional+/$45 non-members
Speakers
Moderator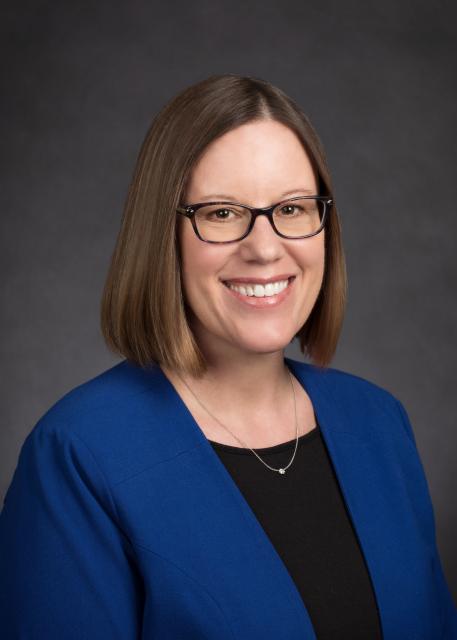 Bios
Heather Engel, APR
Heather Engel, APR, is an experienced communications professional with nearly 20 years of public information experience. As the Director of Communications for the Association of California Water Agencies (ACWA), the nation's largest statewide coalition of public water agencies, Heather leads a talented team to oversee the association's comprehensive communications program, including keeping members informed about critical legislative and regulatory issues, developing customizable communication tools for customer and stakeholder outreach, media relations, and public education.
Prior to joining ACWA, she held several positions at the Coachella Valley Water District, including Director of Communication and Conservation. In that role, she was the district's primary Public Information Officer and oversaw all internal and external communications programs, legislative efforts and conservation programs.
Heather is a member of the California Association of Public Information Officials (CAPIO) and earned her Accreditation in Public Relations (APR) in 2021. She received a Bachelor of Arts degree in Journalism from Humboldt State University and enjoyed a successful career as a newspaper reporter and editor before transitioning to public affairs.
April Coady
April Coady is the Director of Strategic Communications and Public Affairs for Eastern Municipal Water District (EMWD), overseeing all internal and external communications, outreach, and education with the goal of engaging and informing the public and stakeholders about EMWD services, programs, and key messages.
EMWD is the water, wastewater service and recycled water provider for nearly one million people living and working within a 558-square mile service area in western Riverside County. EMWD is a recognized leader in the water industry throughout California and nationally.
Prior to joining EMWD in November 2007, April served as the Public Information Officer for the Lake Arrowhead Community Services District, as well as the Public Information Manager for the City of Diamond Bar.
April holds a Bachelor of Arts degree in Communications with an emphasis in Journalism from California State Polytechnic University, Pomona.
April has served on the Association of California Water Agencies Communication Committee and is a member of the California Association of Public Information Officials. She also serves on the planning committee for the annual WateReuse Association Symposium.
Renee Gonzales
Renee Gonzales is a Public Affairs Specialist for the Alameda County Water District. She supports public information and outreach activities on behalf of the District; serves as a District representative to the community, local government and other groups; creates social media content; and develops and implements the District's educational programs for schools and youth groups. Her background in public relations, marketing, and communications spans over 25 years across several industries, including convention center management, commercial real estate, higher education, and a public utility. She is a proud member of the District's Public Affairs team, winners of a 2023 CAPIO EPIC award. Renee earned a bachelor's degree in journalism with an emphasis in public relations from the University of Nevada, Reno and resides in the Bay Area. After work and on weekends, Renee and her husband exchange their office attire for cowboy boots to support their daughter's equestrian events. As a family they run a small business – Caballo Cookies, made for horses. Also, Renee attends church on Sundays and can be found rollerblading in her company's parking lot on Wednesdays.
Rebecca Guo
Rebecca Guo joined El Dorado Water Agency (EDWA) in 2023 and prior to that supported EDWA since 2016 on various projects, including planning for stormwater resources, drought contingency, small water system reliability, watershed management, and wildfire recovery, among others. Rebecca also assisted EDWA in facilitating various stakeholder meetings and forums to promote integrated water management and collaborative implementation of the Water Resources Development and Management Plan to achieve long-term water resilience and economic prosperity. In addition to her work in El Dorado County, Rebecca has over 14 years of experience leading, managing, and supporting projects addressing a broad range of water resource issues, including long-term water supply reliability, drought resiliency, flood management, and hydrologic and hydrology studies. Rebecca received her Master of Science in civil and environmental engineering from Stanford University. She is a licensed professional civil engineer in California, a certified ENVISION specialist by the Institute of Sustainable Infrastructure, and a certified Project Management Professional.
Christina Henry
Christina serves as the Director of Community Relations for Elsinore Valley Municipal Water District, where she oversees the Community Affairs and Customer Service Departments. In her role she is responsible for public information, education, water use efficiency and utility billing. She has over 25 years' experience in customer service and community relations. She currently serves on the Lake Elsinore Valley Chamber of Commerce Board. Christina earned a bachelor's degree in Economics and a bachelor's degree in Spanish from the University of California, Irvine and a Certificate of Finance from the University of California, Riverside. She currently resides in Eastvale with her husband and two children.
Matt Keller
Matt Keller is the Media and Public Relations Supervisor at the Santa Clara Valley Water District, which serves 2 million people in Silicon Valley. He oversees the agency's external communications, including public relations, media relations and social media. Before his work in government, Matt was an Emmy and Murrow-winning reporter at several television stations, most recently at ABC7 News in the Bay Area.
Mike McNutt
Mike joined LVMWD in 2017 as the Public Affairs and Communications Manager after spending time at Palmdale Water District and the Metropolitan Water District of Southern California, immersing himself in California water and its unique complexities. Born and raised in Columbus, Ohio, Mike received degrees in Environmental Science and Communications from The Ohio State University, where he remains active in the College of Environmental Science Alumni Group. Embarking on a career in public service post-graduation he worked for various community organizations, elected officials and government agencies throughout Ohio, gaining valuable experience in emergency communications, public health outreach and community services. At LVMWD Mike has used these experiences to respond to emergencies such as the 2018 Woolsey Fire, COVID-19 pandemic and generational drought while developing both internal and external communication strategies rooted in a commitment to transparency, equity, innovation and an ethos of community first. Mike serves the LVMWD on the Diversity & Inclusion Committee, serves the community as the Chair of the Calabasas Chamber of Commerce, serves the water industry as the Chair of the California Association of Sanitation Agencies Communication Committee and a member on their Program Committee. He serves animals as a proud owner of a rescued greyhound named Wendell and supporter of SaveGrey.org.
Tracie Morales
Tracie Morales is a Public Information Representative at East Bay Municipal Utility District. She has 15 years of experience leading strategic communications for labor, legislative and water issues. She managed the large-scale communications and outreach effort for EBMUD's 100th centennial celebration. Tracie is proud to be part of the EBMUD Public Affairs staff that received the ACWA Huell Howser Best in Blue Award in 2020 for a successful Public Safety Power Shutoffs outreach campaign. She earned her bachelor's degrees in Journalism and Spanish from the University of Texas at Arlington.
Ruben Murillo
Ruben Murillo is the Maintenance Superintendent for the Elsinore Valley Municipal Water District and the creator and host of the SCUUP podcast. Ruben's excitement for highlighting those who inspire and influence his work, fueled the idea for the podcast, which focuses on utility jobs, career advancement and industry education. Ruben has more than 20 years of experience in the water industry with more than 15 years at EVMWD and six years in private-sector utilities. Certified in California, Ruben holds the highest certification in water distribution- the D5 Distribution Operator Certification, as well as several other specialized training certificates. Ruben lives in Lake Elsinore with his wife and has two grown children.
Kevin Strauss
Kevin Strauss was hired by the Santa Clarita Valley Water Agency (SCV Water) as its Communications Manager on May 2023. Previously, Strauss spent six years as a Communications Specialist with the City of Santa Clarita. With the City, Strauss was responsible for day-to-day public information for various departments, as well as social media strategy and implementation. Some of his major projects included the Canyon Country Community Center, Santa Clarita Valley Sheriff's Station, and Earth/Arbor Day. Strauss has been responsible for several award-winning campaigns, and the City's Communications Division was named the 2020 Frank Potter Cowan Crisis Communications Leader by the California Association of Public Information Officials (CAPIO) for its response to the Tick Fire and Saugus High School shooting in 2019. His work on the Heads Up traffic safety campaign received statewide and national recognition as well. Prior to joining the City, Strauss worked for six years in the Athletics Department at California State University, Northridge (CSUN), first as an Assistant Sports Information Director before being promoted to Assistant Athletic Director for Digital Marketing. Strauss earned his bachelor's degree in journalism with an emphasis in public relations from CSUN. He and his family reside in Santa Clarita.