Practicing PIO Mental Health and Self Care in Times of Uncertainty
Free Power Lunch Webinar
As public-sector communicators, we are constantly living the stress of the global COVID-19 crisis both at work and at home. The rapidly changing information on the crisis and working day after day on communicating this to your communities can become stressful.
Communicators may also feel the ripple effects of fear and anxiety in their personal lives as they are required to work from home, homeschool children, take care of family or through experiencing financial setbacks.
During this long-term crisis, it's essential to ensure that we are supporting ourselves and coping with stress and uncertainty in healthy ways.
This webinar will give CAPIO members practical tips and tools they can incorporate into their daily lives that will reduce stress and cope during these unprecedented times.
Speaker: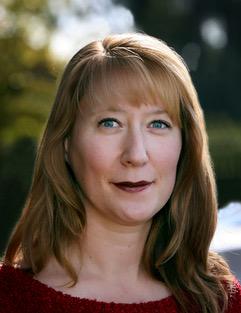 Date: April 14, 2020

Time: 12 p.m.. to 1 p.m.
speaker bio:
Dr. McCoy-Arballo is seasoned mental health professional and has worked with numerous public- and private-sector clients throughout the US. She is a Clinical Forensic Psychologist for The Counseling Team International.
She is certified in Critical Incident Stress Management (CISM) and Eye Movement Desensitization Reprocessing (EMDR) trained therapist who worked extensively with first responders and civilian employees in the wake of 12/2/15 terrorist attack in San Bernardino. She was subsequently recognized for her work with the San Bernardino County Probation Department.
Dr. McCoy-Arballo is experienced in couples counseling, testing, diagnosing, and treating adults for depression, anxiety, anger management, substance abuse, and personality disorders. Additionally, she facilitated groups focused on grief, substance dependency and recovery, coping skills, and mindfulness. Her experience also extends to working with members of the LGBTQ community.
Beyond treatment, Dr. McCoy-Arballo is The Counseling Team's lead researcher on a study examining pre-employment screening of law enforcement candidates. Her research on pre-employment screenings as well as the use of brief personality measures to predict behavior were selected for presentations at national and international conferences, including the Society of Police and Criminal Psychology.
Dr. McCoy-Arballo earned her doctorate degree in Clinical Forensic Psychology from the California School of Forensic Studies in San Diego.