Mentorship Monday with Karen Terrill
Free CAPIO Member Webinar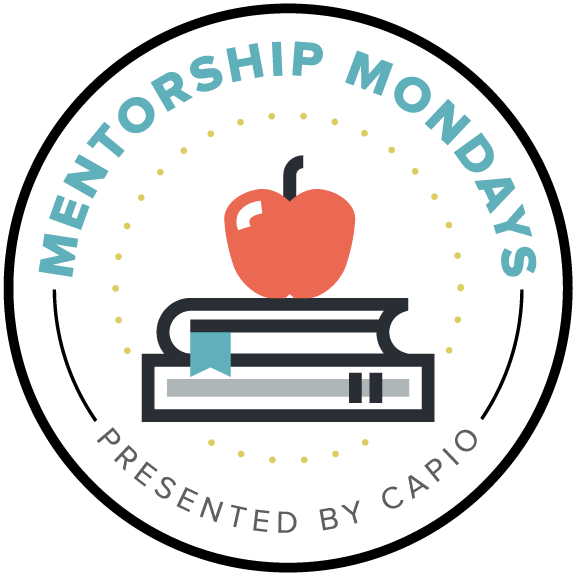 What are the secrets to success for a career in government communications? Learn from those who know it best!
CAPIO's NEW quarterly Mentorship Monday series offers a one-of-a-kind opportunity for communications up-and-comers to obtain priceless advice and guidance from the most respected leaders in our industry today.
Learn from seasoned communications professionals from across the state and from varying backgrounds to support achievement, success, learning and growth.
Crisis communications and media relations industry leader Karen Terrill will provide candid advice, insider knowledge, and recommendations only obtainable by experience. She will share her own successes, failures, and lessons-learned along the way, and answer your career questions.
Karen Terrill has decades of experience in communications and journalism. She teaches crisis communications as a contractor with the U.S. Department of Homeland Security and Argonne National Laboratories. For more than 20 years, she served as a public information officer responding to California emergencies, including wildfires, earthquakes and floods. Prior to that she was a television news anchor, producer, talk show host and an investigative and political reporter for ABC and NBC affiliates.
Throughout her career, Karen has been lauded for her work and has won more than 40 awards for writing and communication program development. In 2012, Karen was honored with CAPIO's prestigious Paul B. Clark Award for her lifetime achievements and outstanding service to the public, her profession and the CAPIO organization.
Date: Monday, February 22
Time: noon – 1 p.m.
Cost: Free for CAPIO Members / $20 for non-members
Bio
Karen Terrill teaches crisis communications as a contractor with the U.S. Department of Homeland Security, and as an Associate with Argonne National Laboratories.
Karen and her team (Media Survival Group) travel to communities around the U.S. and present a two-day workshop which turns local PIOs from different jurisdictions into a team of communicators ready to respond to their community's next crisis.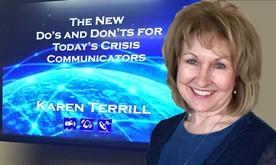 How did she learn to do that? The answer is: "It was simple…but it wasn't easy".
Why should a mentor or a mentee care? Because mentoring is all about helping each other through sharing our own successes, our failures and our lessons-learned.
We know that many of you are new to the world of the PIO. Karen is the first to admit that when she was a rookie PIO she made some big mistakes…some real whoppers! She wants to save you from those.
We also know that many of you are veteran PIOs who are considering being mentors. We hope there will be lots of value for you in Karen's presentation as well.