Edelman's 2023 Trust Barometer Results: How Communicators Can Navigate and Make Connections in a Polarized World
Power Lunch Webinar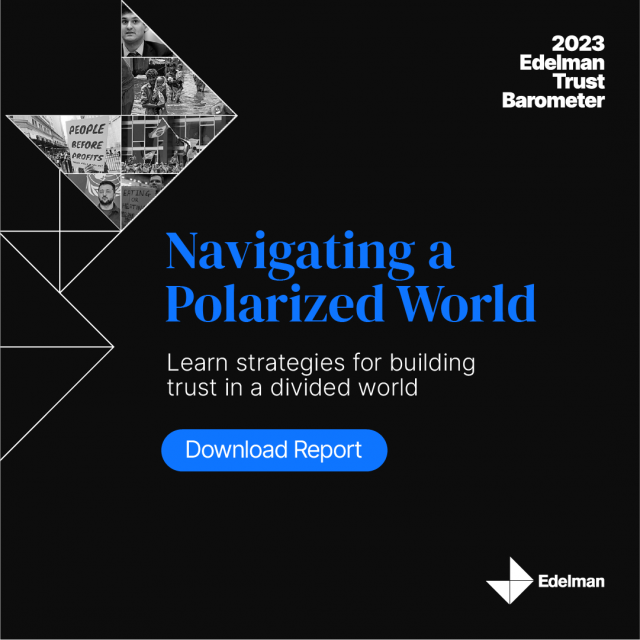 Join CAPIO and SiOC for this special event featuring veteran communicators Matt Notley and Molly Harcos, who will present findings from the 2023 Edelman Trust Barometer.
Following the presentation there will be a special moderated panel discussion with panelists representing state, city and county government.
Edelman's global research measures the public's trust in government, business, media, and NGOs to deliver information and solve problems.
Data presented during this webinar will help public-sector communicators guide their communications strategies throughout the year.
Moderator: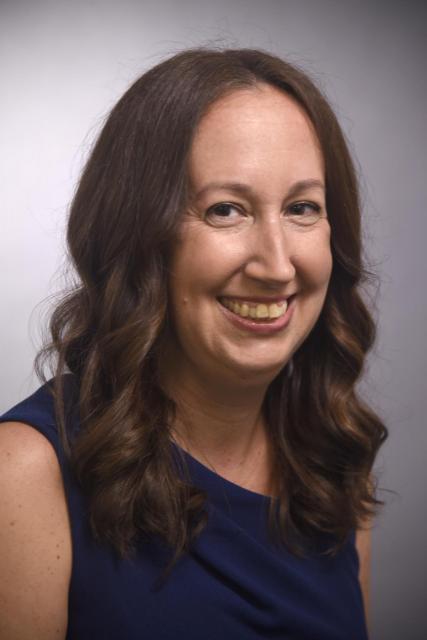 Speakers:
Date: May 23
Time: noon to 1 p.m.
Cost: $10 members, free for Professional + members | $25 non-members
APR Continuing Education Unit
BIOS
SONYA SORICH
Sonya Sorich is managing editor at the Sacramento Business Journal, where she oversees daily newsroom operations and coordinates online engagement efforts. She has held a variety of other positions at the Business Journal, including retail reporter and digital editor. Sonya has spent nearly 20 years as a professional journalist. She covered pop culture at a McClatchy newspaper in Georgia before returning to her hometown of Sacramento in 2013.
MOLLY HARCOS
Molly Harcos, an Executive Vice President at Edelman, leads corporate reputation activities for clients, with a focus on higher education and public health initiatives. Molly has worked in communications, focusing on government agencies and social impact for over 20 years. She works with clients to develop strategic communications plans to create awareness, impact and change for Californians statewide.
MATT NOTLEY
Matt Notley, a Senior Vice President at Edelman, leads the corporate reputation and public affairs activities for several clients with a focus on natural resources, energy, water, and agriculture, providing media relations and strategic communications advice as his clients develop statewide management plans, policy reform and public education programs.
BROOKE FEDERICO
Brooke Federico started as the public information officer for the County of Riverside in January 2019. She has led the county's joint information system for the county's response and economic recovery from COVID-19. Prior to her current post, she was a public information professional for the county's Emergency Management Department, where she led the development of the Joint Information System Plan and coordinated public information among several jurisdictions during various emergencies. Before joining Riverside County, Brooke worked in public information for the County of Orange Executive Office and Emergency Management Division of the Orange County Sheriff's Department. She has a B.A. and M.A. in Communications from Cal State University, Fullerton.
JOSE ARBALLO
Jose Arballo Jr. is a senior public information specialist for Riverside University Health System-Public Health, also known as the Riverside County Department of Public Health. He became the department's first fulltime PIO when he was hired in April 2011.
Jose has been part of the county's pandemic response that started in January 2020, when a plane from China loaded with Americans landed at March Air Reserve Base and brought the country's attention to Riverside County. He is part of a public information team that spent months working seven days a week creating and disseminating Public Health messaging through a variety of platforms, including a daily 15-minute livestream update viewed by thousands of residents.
Jose spent about 25 years as a reporter-editor in the Inland Empire region of Southern California – most covering the police and courts beat at The Press-Enterprise — before changing careers and moving into public information. The journalism career helped Jose develop the skills and relationships that have served him well as he made the transition to his new career. Jose oversees the department's 23 websites and handful of social media pages, handles internal and external communication, publishes a monthly newsletter and served as the chairman of the department's Health Equity Committee.
He is a board member for NPHIC and former board member of the California Association of Public Information Officials.
CHRISTINE BRAINERD
Christine is a seasoned, award-winning communications professional with nearly 20 years of experience in government communications, public relations, and journalism. As communications director, she manages the city's comprehensive communications program, including news media relations, public information, and community relations.

Christine joined the City of Folsom in 2015. She previously served the City of Elk Grove for nearly nine years as the public affairs manager and public information officer. She also worked at two Sacramento-based public relations firms, where she managed national and statewide public relations and marketing campaigns. Christine's career started in journalism. She has written for a weekly newspaper and worked as an assignment editor at KTXL-TV FOX-40 News.

A communications graduate from California State University at Sacramento, Christine earned the Accreditation in Public Relations (APR) credential from the Public Relations Society of America and the Universal Accreditation Board in 2012. She holds a master's degree in public administration from Golden Gate University.

Christine is the past president and current education and development chair of the California Association of Public Information Officials (CAPIO), and she serves on the Universal Accreditation Board (UAB), the national board that oversees the Accreditation in Public Relations (APR) credential. She has received more than 60 national, statewide, and regional awards for communications and public relations projects through well-respected organizations, including CAPIO, the Public Relations Society of America, and the League of California Cities. In 2016, she was honored with the 40 Under 40 Award by the Sacramento Business Journal, which recognizes young professionals for their accomplishments in their respective industries and for their contributions to the community at large.
MONICA HERNANDEZ
Monica Hernández is the Deputy Director of Communications for the California Department of Housing and Community Development. Appointed by Governor Gavin Newsom in 2021, she is focused on strategic communications and partnerships across the department. With over 16 years in the public sector, she has worked at the intersection of communications, community development and engagement, transportation planning, and affordable housing all underpinned by racial and intersectional equity.
Prior to her current role, Ms. Hernández was the Director of Innovation & Partnerships for the Sacramento Area Council of Governments (SACOG). There she oversaw agency communications and public engagement and in that role she also developed and led multiple programs including the Innovative Mobility Program; Race, Equity, and Inclusion initiative, and the Youth Leadership Academy. She has a passion for leadership and talent development that emerged from her first career as an elementary school teacher.
She is a member of Crocker Art Museum Board of Directors; Sacramento's Urban Land Institute Women's Leadership Initiative; sits on the advisory board of the UC Davis Center for Public Scholarship and Engagement, and serves as a mentor for Nueva Epoca and She Shares. Ms. Hernández holds a Master of Science in Communications from Purdue University and a Bachelor of Arts in Child Development from Sacramento State. In her spare time, she is an avid home canner and baker.
Social Media Handles
Twitter @EdelmanSacto @EdelmanPR
Facebook @EdelmanPR
Insta @EdelmanSacto @EdelmanPR
Websites