Developing and Implementing Effective Communications Plans that Move the Needle
Webinar Training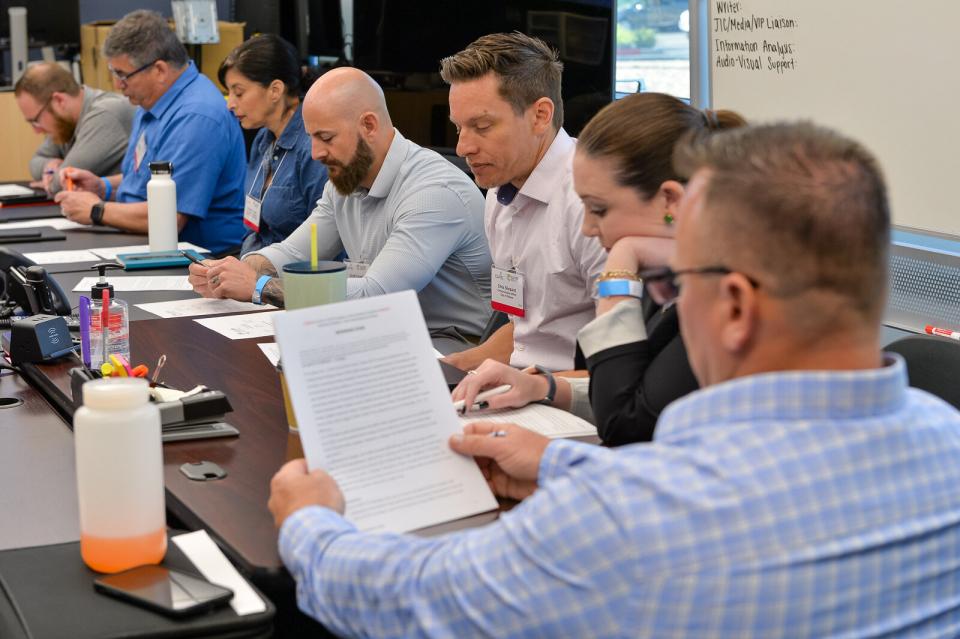 A solid strategic communications plan provides value to your skills as a communications pro and can set your agency and department up for success through ensuring a road map that clearly defines goals, objectives, strategies and tactics. During this webinar, you'll learn how to develop a measurable communications plan that will showcase value to your organization and the communities you serve.
Veteran communicator Scott Summerfield, principal of SAE Communications, will share tips and tools to develop an effective communications plans that move the needle. Ramiro Adeva, assistant city manager for the City of Agoura Hills, will also share a recent case study on how his City successfully developed and implemented a multi-year communications plan.
Key take-aways:
How to create an agency-wide or department-wide multi-year communications plan
What to include in your plan
How to create communications plans for projects, programs and initiatives
Review of the planning process from research to measurement and everything in between
How to get buy-in from your agency
How to work with a consultant on a plan or tackle a plan in-house
Case study on how to successfully develop and implement a communications strategy
Speakers:
Date: Oct. 19, 2022
Time: 10:30 a.m. to noon
Cost: CAPIO Members – $25/Non-member – $40
APR Continuing Education Unit
Social Media Handles
Scott Summerfield
https://www.linkedin.com/in/scott-summerfield-1100a1b9/
BIOS
Scott Summerfield
Principal
SAE Communications
Scott Summerfield is an expert in strategic communications counsel with over three decades of award-winning public information/public participation experience, along with tenures at several organizations focused on community issues. Scott specializes in assisting our clients with their media training programs and strategic counsel.
Scott is the former Public Information Officer for the City of Newark and also served as project manager for the largest grant program in League of California Cities history, supervising a team of nine communications consultants throughout the state who worked with local communities to implement public education and public participation projects.
Scott also served as Director of Communications for the Oakland Chamber of Commerce. The Oakland native is a graduate of San Diego State University in Telecommunications/Film. He is a past president of the California Association of Public Information Officials (CAPIO) and recipient of their lifetime achievement award; grants chair of the Bay Area Sports Hall of Fame; a former executive board member of the City-County Communications and Marketing Association (3CMA); a board member of the Bay Area Cable Excellence Awards; a guest lecturer at the University of Southern California, Annenberg School for Communication in Los Angeles; and is a course manager and crisis communications instructor at the California Specialized Training Institute.
Ramiro Adeva
Assistant City Manager
City of Agoura Hills
Ramiro Adeva is a public sector pro, having spent the bulk of his career working for municipalities in California. His undergraduate degree in Civil Engineering led him to his professional start in public works, however, Ramiro knew early on that his passion for community engagement and knack for public speaking would lead him on a career path more apt to City Management. In his role as Assistant City Manager for Agoura Hills, Ramiro wears many hats and oversees various functions of government that include emergency preparedness, human resources, risk management, legislative affairs, economic development, and communications. Ramiro is also the proud host of the City of Agoura Hills' new podcast series which you can check out at www.agourahillspodcast.com , which is the latest exciting addition to Agoura Hills' award-winning communications program.
Ramiro is a member of the California City Management Foundation, and holds a Masters degree from the University of Southern California in Public Administration.