CAPIO ADVANCED TRACK: Navigating leadership and communications in the C-suite
Power Lunch Webinar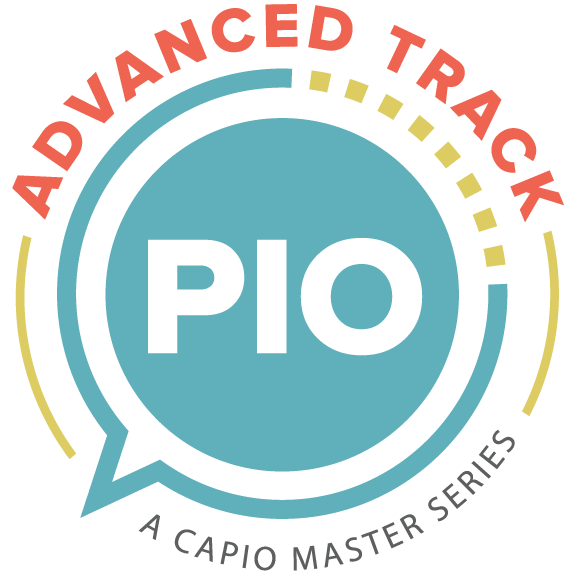 A MEMBER EXCLUSIVE TRAINING
As an executive-level communicator, the risks of success and failure have a much bigger impact on your agency. With the stakes being higher, communicators new to an executive position or looking to transition into one must quickly begin to show value and gain trust after landing the role.
Join CAPIO's panel of executive-level, public-sector communicators, who have successfully risen through the ranks, for a behind the scenes look at what it takes to reach and thrive in the C-suite.
Key topics covered during this webinar:
Tips for a successful transition to an executive
How to develop new skill sets and tools required for success
How to balance work and personal life without burning out
Real life lessons learned and career mistakes
Networking strategies to land the role
Navigating politics, culture and people
How to develop and inspire a team
How to gain buy-in from the heads of your agency
CAPIO's Advanced Track courses are offered to members with more than five years of experience in communications (or related field) and/or to CAPIO members who have completed CAPIO's Certificate in Communications.
Speakers:
Moderator: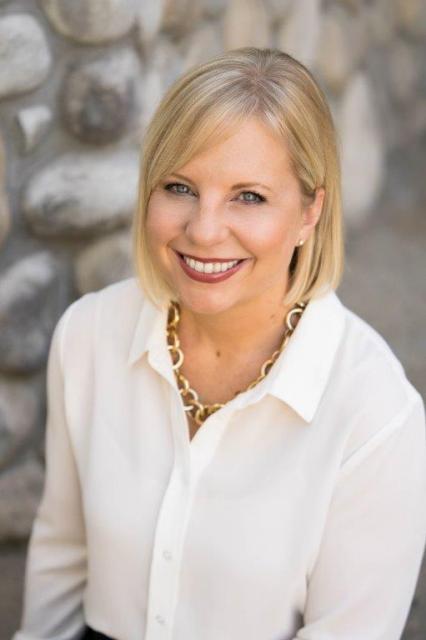 Date: Thursday, September 30
Time: Noon – 1:30 p.m.
Cost: CAPIO Member $20. (Member-only training)
Social media handles
Twitter @maryjoycoburn
YouTube @maryjoycoburn
Facebook: @ContraCostaWaterDistrict
Twitter: @CCWD
Instagram: @ContraCostaWaterDistrict
BIOs
Jennifer Allen is the Director of Public Affairs at Contra Costa Water District (CCWD). She currently oversees CCWD's education, outreach, communications and legislative programs working directly with the General Manager. Prior to CCWD, Jennifer worked for CirclePoint and Southern Sonoma County Resource Conservation District. She also has been a member of the Water Education Foundation Board since 2013. Jennifer has more than 21 years of experience working on education, outreach and communications programs and holds a Bachelor of Science in Environmental Biology and Management from University of California at Davis.
Mary-Joy Coburn has more than 15 years of experience in government and media relations, strategic planning, and crisis/emergency communications. Currently, she services as the director of communications for the Greater Los Angeles County Vector Control District, which serves nearly 6 million residents in 36 cities and unincorporated areas of Los Angeles County. She leads a team who are all dedicated to public health and protecting the population from vectors and vector-borne diseases. Her department handles public relations, media relations, government relations, and public education and outreach for the agency.
Mary-Joy is the founder of the Los Angeles Public Information Officials (LAPIO) and the Orange County Public Information Officials (OCPIO), auxiliary groups to CAPIO.
She holds degrees in Political Science from the University of California, Irvine, and Television Broadcasting and Production from the Academy of Radio and Television.
Krista Noonan has been part of CAPIO since 2006 and served on the board from 2008-2019 in roles as CAPIO Treasurer, President, Vice President for Conference Planning, and Vice President for the Awards Program.
With more than 25 years of experience in the public relations, communications, and marketing industries, Krista currently serves as the Chief Communications and Marketing Officer for Modesto City Schools. In her role, she is responsible for overseeing the comprehensive communications, media relations, marketing and community outreach strategies and activities for California's 25th largest school district, serving 30,000+ students and close to 5,000 employees. She also oversees the District's COVID crisis response, which has been in full swing since March 2020.
Prior joining Modesto City Schools, Krista served for nearly a decade as the Director of Communications for the California State Teachers' Retirement System (CalSTRS), the largest educator‐only pension fund in the world. In that position, she was responsible for state, national, and international strategic communications, media relations, internal communications, and multimedia efforts for the second largest pension fund in the U.S.
Krista has a breadth of public and private sector communications, public relations and marketing experience spanning roles as the Director of Communications for the California Redevelopment Association, the Public Information Officer for the City of Citrus Heights, the Public Relations Director for KB Home's Northern California Region, and the Public Relations and Marketing Director for The Salvation Army's Northern California and Nevada divisions.
Krista is an active volunteer in the local community, lending a helping hand to many non-profit and service organizations in her free time.
Krista is a graduate of University California at Davis and holds a degree in Rhetoric and Communications and a minor in Sociology. She also successfully passed her Accreditation in Public Relations (APR) exam in late 2019.
Lon Peterson
Lon Peterson is well-versed in local government, with extensive experience in communications, project and budget management, technology and innovation. He has almost 20 years of experience working in fast-paced, progressive cities in California – Santa Clara, Palo Alto, Sacramento and Roseville.

Currently, he is the Director of Communications for the City of Santa Clara and an active member of the City's Executive Leadership Team. Lon's unrelenting effort to push government communications, engagement and technology to the next level drew him to the City of Santa Clara, known for its spirit of innovation, leadership and located at the center of Silicon Valley.

In addition to lead communications roles for the City of Palo Alto, the City of Sacramento and the Marin Water District, Lon spent over a decade in the City Manager's Office in multiple communication roles directing award-winning digital and creative communication services for the City of Roseville. Under Lon's leadership, the City of Roseville ranked in the top three (1st in 2011, 3rd in 2013 and 2nd in 2014), by the Center for Digital Government for being a technologically innovative and transparent city in its size.
Lon holds a Bachelor of Science, Information Management at the University of San Francisco and an Associate of Science in Graphic Communication at Sacramento City College. Before entering the public sector, Lon created and managed an advertising agency in Sacramento.