CAPIO 2022 state of communications
Power lunch webinar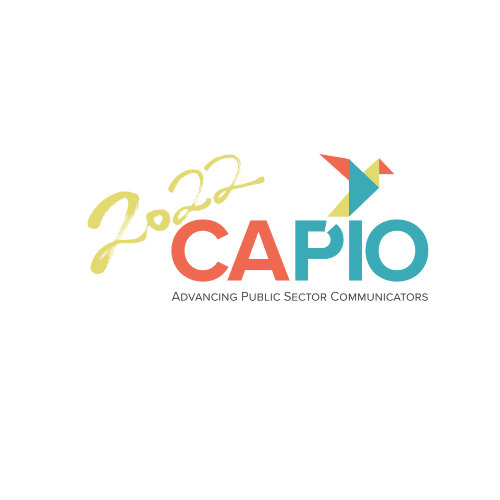 In 2021, public-sector communicators continued to face unique challenges in communicating with their communities and other key audiences. In the future, communicators will need to continue to position their agencies for ongoing change by leveraging trusted strategies and new trends to reach the diverse communities they serve.
During CAPIO's 2022 State of Communications webinar, attendees will learn about key issues facing California communicators and learn about CAPIO's areas of focus for 2022 from CAPIO's President Maurice Chaney and CAPIO President-Elect/Treasurer Erin Morales.
Attendees will also hear from Fred Cook, the USC Center for Public Relations director. In addition, Cook will highlight USC's annual Relevance Report and the new Polarization Index Report, which identifies emerging issues and forecasts topics and trends impacting business and communications in the coming year.
Key takeaways from this webinar include:
Statewide topics that will affect public sector communicators in 2022
Trends impacting business and communications nationally
CAPIO's critical areas of focus the next year
Speakers:
Date: January 19, 2022
Time: 12 p.m. to 1:30 p.m.
Cost: CAPIO Members – $30/Non-member – $40
Social Media Handles
Insta @uscannenberg
Facebook @uscannenberg
Twitter @uscannenberg
BIOS
Maurice Chaney is a strategic communications professional with more than 21 years of combined experience in public and private sectors. In his current role as the public information officer for the City of Roseville, Maurice manages public relations, marketing, and outreach for Environmental Utilities—a suite of community-owned utilities for a community of 130,000.
Maurice comes to Roseville from Sacramento, serving nearly seven years as a media and communication specialist for Sacramento. There, he worked on large economic development projects, such as the new sports arena, and digital communications and media relations for several departments. He also served Sacramento County in a similar role. Maurice's career started at a private consulting firm, Jones and Stokes (now ICF International), where he worked on local and statewide environmental public participation projects.
During his career, Maurice has honed his skills in issues and perception management, media relations, branding, social media, and digital communication campaigns.
Maurice is a graduate from the University of California at Davis with a Bachelor of Arts degree in Communication and a minor in Sociology.
Erin Morales has more than 15 years of experience in the public sector, specifically working within the water industry. Erin joined the Cucamonga Valley Water District (CVWD) in 2007 and is the Government and Public Affairs Supervisor. Her areas of focus are public outreach, customer relations, marketing, legislation and policy, and water use efficiency. She has assisted in the implementation of CVWD's Communications Master Plan and Branding Style Guide. She has also been instrumental in building CVWD ambassadors through its award winning tours program.
Erin earned her Bachelor of Arts Degree in Communications, with a minor in Public Relations, from California State University at San Bernardino.
Fred Cook has worked at Golin for over 35 years and credits the company's culture for his long tenure with the firm.
During his time with the agency, Cook has had the privilege to work with a variety of high-profile CEOs, including Herb Kelleher, Jeff Bezos, and Steve Jobs. He has also managed a wide scope of crises for his clients, including airline crashes, product recalls and sexual harassment. He is also partially responsible for unleashing several cultural phenomenon, like the Teenage Mutant Ninja Turtles, Pokémon, and the seedless watermelon.
Fred is proud of the firm's accomplishments, but he is even more excited about the future. The world is experiencing profound changes in demographics, globalization, multiculturalism, and technology which are impacting the way people communicate with each other. To stay ahead of these changes, Golin adopted a proprietary business model called g4, to deliver deeper insights, bigger ideas, and broader engagement to their clients. Since then, Golin has been named 'Agency of the Year' more than a dozen times.
In 2014, Cook published "Improvise – Unconventional Career Advice from an Unlikely CEO," which shares the wisdom he gained as a cabin boy on a Norwegian tanker, doorman at a 5-star hotel and chauffeur for drunks. In 2015, after speaking on college campuses around the world, Fred accepted an additional position with the University of Southern California as the Director of the USC Center for Public Relations at the Annenberg School whose mission is to shape the future of public relations and those who will lead it – through research, education and thought leadership.
Fred is frequently invited to speak at major industry conferences, most recently the AMEC Summit, ICCO Global Summit and PRCA Americas Conference. Recognized throughout the industry for his leadership, Fred has received numerous awards for his contributions to public relations including the Lifetime Achievement Awards from the Holmes Report, PR Week and PRSA. In 2021, Fred was inducted in to the PRWeek Hall of Fame.