On-Camera Training – Southern CA
CAPIO Members Exclusive
Are you new to the PIO field, or getting more media calls for a specific issue or pending crisis of confidence? Maybe you're a seasoned communicator but want to hone your skills. CAPIO is offering a limited number of free, personalized one-hour, in-person training sessions from veteran practitioner Scott Summerfield of SAE Communications.
This opportunity is for current CAPIO professional members only.
These sessions fill up quickly each year, and priority will be given to those who haven't previously participated. We encourage experienced communicators to sign-up also, as more sessions may be added.
The training will be a 1-hour, one-on-one session that includes key message development and a simulated video interview. Sessions will be recorded for review and participants will receive a copy of their interview immediately via AirDrop or email link.
Space is very limited and is first-come, first-served.
Interview Facilitator: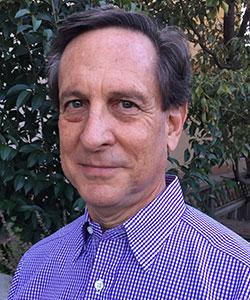 Southern CA
Date: October 10 & November 2
Location: Beverly Hills City Hall
Time: 1-hour sessions begin at 9 a.m. (6 slots available)
Cost: Free to CAPIO professional members
Both dates are full, please email events@capio.org to be placed on a waitlist.
Website: https://saecommunications.com/
BIO
Scott Summerfield
Scott is a principal of SAE Communications. SAE has provided communications counsel, media relations, and Joint Information Center management for many of California's most challenging recent crises, including the 2023 winter storms, 2020 Coronavirus response, 2019 Conception dive boat tragedy, 2018 Montecito mudslide, 2017 Thomas fire, 2016 Sherpa fire, 2015 Refugio Beach oil spill, 2014 Isla Vista shootings, 2011 Seal Beach massacre, and numerous crises of confidence. SAE was recently part of a team examining the 2015 San Bernardino County terrorist attack response and recovery. Scott also advises on emerging issues such as cyberattacks, Public Records Act, and First Amendment videography.
Scott's work includes strategic communications, key message development/training, and crisis communications for a wide range of organizations including Port of Long Beach, California State Lottery, League of California Cities, California State Association of Counties, City of San Francisco, City of San Jose, City of Palo Alto, City of Santa Clara, City of Beverly Hills, City of Carlsbad, Fairfield Police Department, Bechtel Corporation, Calpine Corporation, Intel Corporation, and many others. SAE's educational clients include University of California – Davis, San Jose State University, Long Beach City College, Santa Barbara City College, and several local school districts.
Scott is a Dean of Instruction at the California Specialized Training Institute (CSTI), past president and lifetime member of the California Association of Public Information Officials (CAPIO), CAPIO Paul Clark Award winner in recognition of outstanding service, grants chair of the Bay Area Sports Hall of Fame, past executive board member of the City-County Communications and Marketing Association (3CMA), past board member of the Bay Area Cable Excellence Awards, and guest lecturer at the University of Southern California's Annenberg School of Communication. Scott is a graduate of the Telecommunications and Film program at San Diego State University and is a member of its Alumni Association Board of Advisors.