Ask Us Anything – Communicating and Managing During and After the Crisis
Free Power Lunch Webinar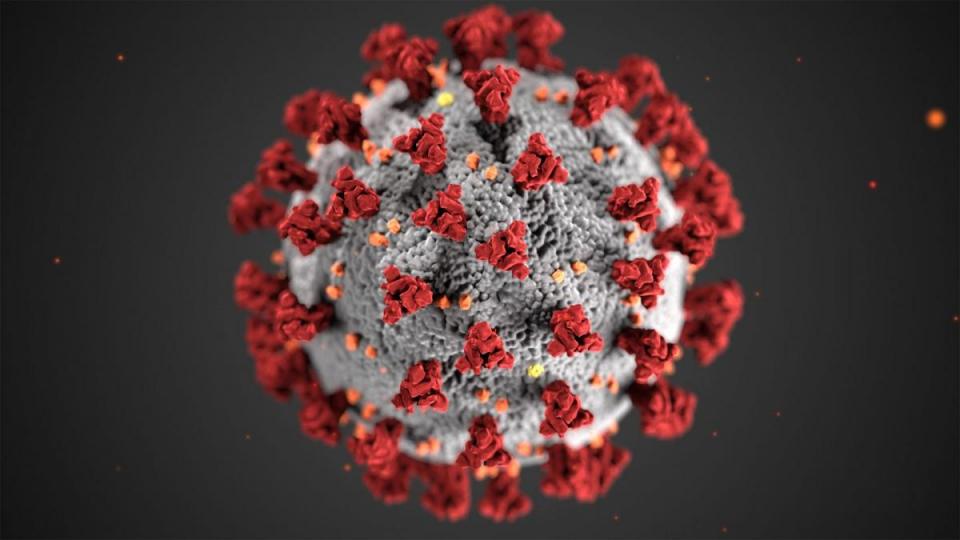 As the COVID-19 pandemic continues to evolve, California's public-sector communicators are charged with managing internal and external communications to ensure multiple audiences are informed through using ongoing, consistent messaging and tone across a variety of platforms.
With new information on this global crisis emerging by the hour, it is imperative that your agency is seen as a trusted source of information by communicating with authenticity, transparency, agility and speed.
We have invited six seasoned communicators, three of whom are recipients of CAPIO's prestigious Paul B. Clark Award, to serve as our expert panel: Scott Summerfield and Sheri Benninghoven, APR, principals of SAE Communications; Kathie Martin, PIO at SCV Water; John Pope, Public Information Manager at City of Newport Beach; Joshua Schare, Communications Manager at City of West Hollywood; and Sheri Lunn, PIO at City of West Hollywood during this webinar to get your crisis communications questions answered.
The "Ask Us Anything" webinar will give CAPIO members the opportunity to candidly ask questions and receive real-world crisis advice on such topics as:
How to stay in front of the crisis
Best practices for creating and implementing a strategic crisis communications plan
How to handle media inquiries
How to communicate with key internal and external audiences
How to maintain mental health and self-care during a long-term crisis
How to develop easy to understand messaging for multiple audiences
Tips and tools to effectively manage video, social media, media relations and more
Lessons learned
Can't make the call? Please submit your questions to
info@capio.org
by 5 p.m. on Wednesday, April 1. Questions may be answered as part of this webinar.
Date: Thursday, April 2
Time: Noon to 1 p.m.
Free to CAPIO members
A free recording of the webinar will be available on our website after the webinar.
SPEAKERS
About our Speakers
Sheri Benninghoven, APR
Sheri Benninghoven, APR, (SAE principal) is the former Communications Director of the League of California Cities, and one of California's most experienced public relations professionals in helping state and local governments develop strategic communications programs. As a principal of SAE, Sheri regularly advises public agencies in their response to disasters and crises, including serving in Santa Barbara County's Emergency Operations Center as JIC Manager in the aftermath of the 2018 Montecito Debris Flow, the 2017 Thomas Fire, the 2015 Refugio oil spill and numerous wildfires. She also coordinated the City of Seal Beach's response to the 2011 mass shooting, the worst incident of this nature in Orange County history. She regularly provides strategic counsel to local government agencies facing "crisis of confidence" issues.
She is a past president of the California Capital Chapter of the Public Relations Society of America, from which she's accredited; a member and past board member of the California Association of Public Information Officials (CAPIO) and a recipient of their Paul Clark Award for lifetime achievement; is a founder/past board member of the City-County Communications and Marketing Association (3CMA); and received California State University, Fullerton's prestigious alumni award.
Kathie Martin
Kathie Martin is the Public Information Officer for the Santa Clarita Valley Water Agency, a position she took in December 2017. She oversees media relations, communications, and outreach for a variety of internal and external stakeholders.
From 2001 – 2017, Kathie served the Town of Apple Valley as Director of Communications, where her department won multiple CAPIO Excellence in Communications and 3CMA Savvy awards under her direction. The Town's Sunset Concert Series, produced by her department, won the "Best of the Desert" award five years in a row for "Best Live Entertainment".
Kathie has been a member of CAPIO since 2001. She served on the conference committee for several years and has volunteered as an Excellence in Communications judge on several occasions. She has also been a presenter on topics including how to create award-winning websites, successful event planning, and sponsorship development.
John Pope
John Pope is an award-winning, strategic communications professional with experience in public relations leadership, marketing, media, community outreach, writing and public speaking. He has developed and implemented complex, high-impact communications initiatives with diverse internal and external stakeholders.
He joined the City of Newport Beach as Public Information Manager in January, 2020. Prior to joining the Newport Beach team, he served as Public Information Officer for the City of South Pasadena, and Communications Director for Long Beach City College, where he managed public affairs and government relations for the 25,000-student campus.
Pope spent several years with the City of Long Beach Harbor Department (Port of Long Beach) where he led strategic communications efforts for more than $2.5 billion in port construction projects, including the Gerald Desmond Bridge Replacement and Middle Harbor terminal redevelopment project.
Before entering the public sector communications field, Pope was an award-winning journalist, writing for the Los Angeles Times, Long Beach Press-Telegram and other Southern California media outlets. He is an active member of the California Association of Public Information Officials (CAPIO), the leading state organization for government communicators.
Scott Summerfield
Scott Summerfieldis a principal of SAE Communications. SAE has provided communications counsel, media relations, and Joint Information Center management for many of California's most challenging recent crises, including the 2018 Montecito mudslide, 2017 Thomas fire, 2016 Sherpa fire, 2015 Refugio Beach oil spill, 2014 Isla Vista shootings, 2011 Seal Beach massacre, and numerous crises of confidence challenges. Scott and SAE were recently part of a team examining the 2015 San Bernardino County terrorist attack response and recovery.

Scott is past president and lifetime member of the California Association of Public Information Officials (CAPIO), a recipient of the CAPIO Paul Clark Award in recognition of lifetime achievement, grants chair of the Bay Area Sports Hall of Fame, past executive board member of the City-County Communications and Marketing Association (3CMA), past board member of the Bay Area Cable Excellence Awards, and guest lecturer at the University of Southern California's Annenberg School of Communication.