Analyzing and Leveraging Social Media: What to Measure and Why
Power Lunch Webinar
Social media is one of the top ways to engage with your community. With so many social media channels, social media management platforms and metrics, how do you know if your social media plan is hitting a high note or missing the mark?
Join Turlock Irrigation District's Communications Specialist Brandon McMillan, who will share practical advice on how your agency can analyze and leverage your agency's social media efforts.
Key Takeaways:
Measuring qualitative and quantitative indicators of social media success
Establishing key performance indicators for your agency's social media programs
Reporting out the success of your social media programs to executive leadership and electeds
Tools and tips for measuring social media activity and improving success
Case study and lessons learned
Date: September 16, 2021
Time: noon to 1 p.m.
Cost: CAPIO Members – $20/Non-member – $35
This session qualifies for: CAPIO Certificate in Communications Credit – Digital Media and an APR Maintenance Credit
Speaker: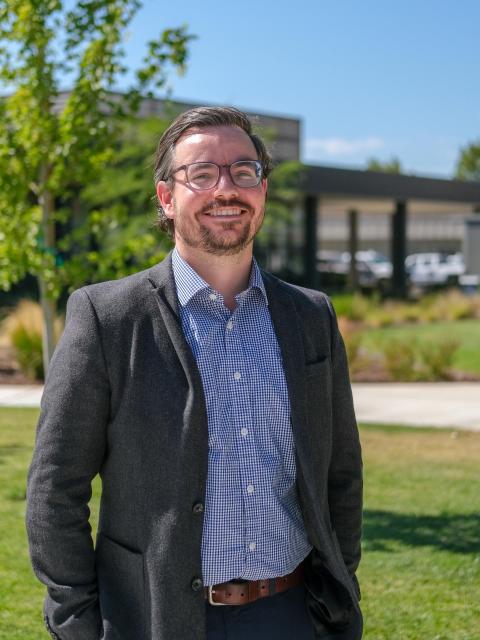 Social Media Handles:
LinkedIn: @brandonmcmillan
Facebook: @Turlockid
Instagram: @Turlockid
Twitter: @Turlockid
LinkedIn: @Turlockid
BIO:
Brandon McMillan is the Communications Specialist at Turlock Irrigation District, where he assists in the planning and implementation of the strategic communication efforts for the District and its customers. He has been with TID for more than six years in his current role.
Brandon leads TID's social media efforts, where he has increased the District's followers across all platforms by nearly 1,000%, and is the Producer and Editor of the TID Water & Power Podcast. He was also one of the architects behind the Worth Your Fight advocacy campaign in response to the State Water Board's increased flow proposal.
Brandon graduated from California State University, Stanislaus with a bachelor's degree in communication studies and a minor in journalism. Prior to joining TID, Brandon worked as a journalist covering breaking news and local government.
When he's not working, you can find him cycling or three-putting on a golf course.