In Memory of CAPIO Past President Frank Potter Cowan
CAPIO Past President (1984)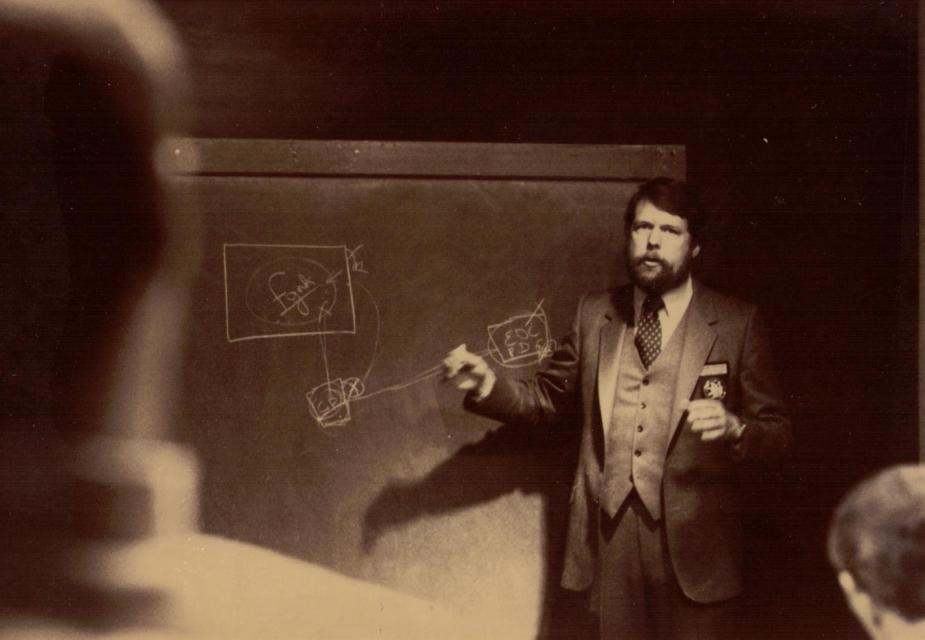 by Maurice Chaney, CAPIO 2020 – 2021 President
California PIOs lost an icon when former CAPIO President (1984) and long-time CAPIO supporter, Frank Potter Cowan, passed away August 17, 2020.
Frank was instrumental in developing training courses for communicators who are faced with an unexpected emergency. In 1984, he developed the California Specialized Training Institute, CSTI, which is offered through the State of California Office of Emergency Services. Cowan personally worked as a Crisis PIO during four major earthquakes in California, two major urban/wildland fires, two statewide floods, an oil spill off the Ventura coast and a biker rally in Hollister. Real-life lessons learned during those disasters were integrated into the training. Throughout his career Frank mentored PIOs who have faced the stress of being under pressure during an unexpected emergency and has always been generous in mentoring former students and colleagues during times of crisis. In 2017 CAPIO's V.P. of Awards Krista Noonan made a recommendation that the Board institute a new award to recognize the efforts of government communicators during times of Crisis. The award was named after Frank due to his longstanding leadership in the field of crisis communication. The award – the Frank Potter Cowan Crisis Communications Leader Award – recognizes the work of a team or an individual who has exhibited strong leadership in communications during a crisis. The winners of this award are part of Frank's legacy.
As long-time friend and colleague, Karen Terrill states, "Frank made a huge difference in the professional and personal lives of countless PIOs. At C.S.T.I. Frank could be tough, but that was because he was so passionate about teaching us how to get it right. And he always included humor in his workshops. He said his best advice for handling a crisis was to practice the B.O.O.T. Theory…Be Out Of Town! Training seemed to come naturally to him. But his friends and colleagues knew how hard he worked at it. I heard many people over the years say that Frank was the best trainer they ever had. The rest of us can only strive to be that good."
Frank had a long and varied professional career. He worked as a broadcast news reporter, a print photographer, a police officer, an emergency response manager, and a PIO. But his friends and family knew that he was a trainer first and foremost.
Frank's wife Becki sends her thanks to CAPIO for the continued support and all of the kind messages from PIOs around the state. Frank Potter Cowan will be missed but never forgotten. The next time you take Crisis Communications training in California, (especially at CSTI) you'll remember where it all began…back in the 1980's with Frank Potter Cowan.
VIEW OBITUARY / POST A MESSAGE