Tips and best practices for managing your website content
By Adam Benjamin, CEO and co-founder of Starke Marketing
How you manage your content makes a significant impact on your website's performance. Quality, site organization, layout, design, and so many other factors all play an important role in how content impacts your website, but don't be overwhelmed! Here are some tips on how you can manage your content more effectively and delight your visitors.
Keep your audience top of mind
Your target audience should be at the forefront of your mind whenever managing your website. While this may seem like common sense, all too often we see organizations make content decisions without thinking through how it's going to impact their visitors. Here are some points to keep in mind.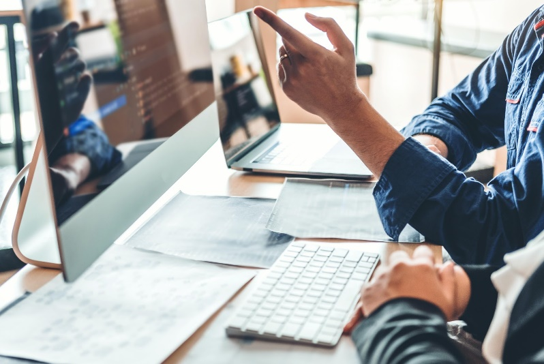 Who's reading?
Who does your website cater to? Do you have one defined audience, or several different demographics that visit your website? Knowing your audience will help you make better informed decisions on website structure and content placement.
Is your content relevant?
Do people care about what you're saying? Does it educate or inform? Does it provide value? Providing people with content that is relevant and engaging will build trust and keep them coming back to your website again and again.
Are there calls to action where necessary?
A call to action is any element on your website that gives the reader a tangible action step. These can be anything from clickable buttons, links or even full information forms. Website visitors need to be directed towards your desired outcome. A clear and appropriately positioned call to action will encourage your visitors to take the next step and increase conversion.
Provide value to your audience
A good website provides value relative to its purpose and it solves a problem. This means that the value provided is in line with the visitors expectations of that site. When you visit a news site you're looking for news and information. When you visit an online marketplace, you're looking to buy something. Similarly, why are people coming to your site and what problem are you solving for them?
How is your content adding value?
Whether a website visitor is just browsing for general information, searching for contact info, seeking help, or something else, there is some form of intent behind every website visit you receive. Your goal is to make sure your content helps to solve a problem for that visitor.
Focus on the user-experience
Think through the different paths a person can take to get to your website, and what is most important to them once they're there. Here are some tips that can help you provide your visitors with a pleasurable user-experience:
Website's are scanned, not read – Use headlines to break up information and make your content easier to scan.
Place your highest traffic pages and most relevant content front and center – The content that is most important to your audience should be no more than one click away from the homepage.
Don't bury the lead – Get straight to the point. If your content is difficult to understand, visitors will hit that back button within seconds.
This is just the tip of the iceberg when it comes to managing your website content, but it doesn't have to be overly complicated. Focus on the fundamentals by knowing your audience, adding value, and providing a positive user-experience.
About Starke Marketing: Starke Marketing is a full-service marketing and digital advertising agency specializing in web design, social media, paid search, SEO, branding, and video production. Starke has worked with a wide array of companies and verticals, ranging from one person start-ups to Fortune 500 companies. Located in Pasadena, Starke Marketing was recently named a top 20 digital agency in Los Angeles by UpCity.