Speaker Bios
Emergency Communications Academy 2022
SPEAKER BIOS
Elaine Andersen, City Manager, City of Folsom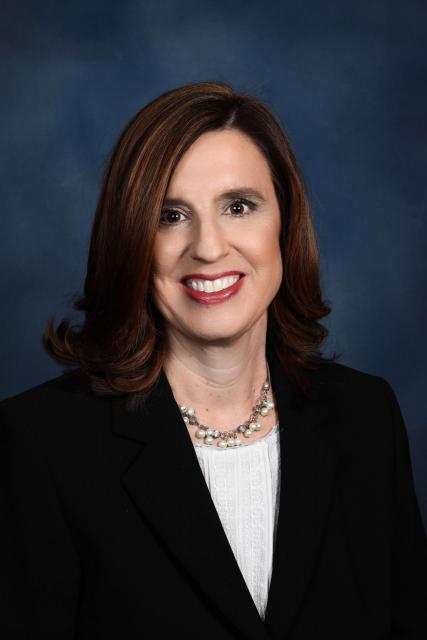 As Folsom's city manager, Elaine implements the policies and goals of the City Council, provides leadership for all city departments, and manages the city's day-to-day operations. Elaine has served the City of Folsom for more than 15 years, including three years as assistant city manager and two years as deputy city manager. She has served in numerous other roles in the city, including interim assignments as community development director, human resources director, and library director. She began her career with the City of Folsom as a special projects manager.
Before joining the City of Folsom, she worked for the City of Sacramento's city manager's office and public works department. She previously worked for a Sacramento public affairs firm specializing in legislative projects and also for the State of California. Andersen holds a Bachelor of Arts degree in Political Science from the University of California at Berkeley, where she was a member of Phi Beta Kappa. She lives in Folsom with her husband Jay. Their two children are college students.
Mark S. Ghilarducci, Director, California Governor's Office of Emergency Services (Cal OES)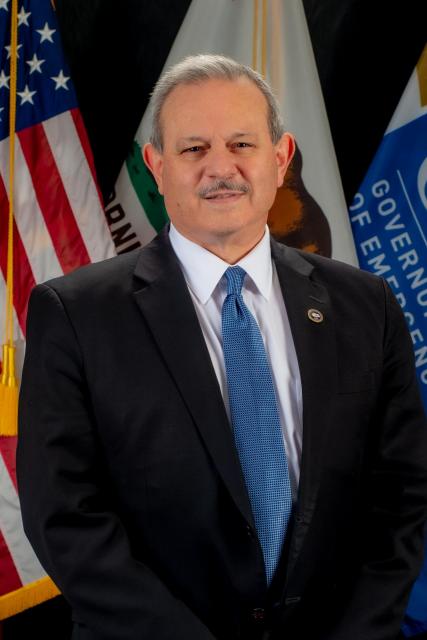 Mark Ghilarducci serves as the Director of the California Governor's Office of Emergency Services (Cal OES) within the Office of Governor Gavin Newsom. Ghilarducci was appointed January 8, 2019 by Governor Newsom to continue his service as Director, following his appointment on July 1, 2013 by Governor Edmund G. Brown Jr. Ghilarducci also previously served as Secretary of the California Emergency Management Agency, appointed in February 2012 by Governor Brown.
As a member of the Cabinet, Director Ghilarducci serves as the Governor's Homeland Security Advisor and oversees statewide public safety, emergency management, emergency communications, counter-terrorism efforts and the State Threat Assessment System.
In 2000, Ghilarducci was appointed Deputy Director of the Governor's Office of Emergency Services where he oversaw statewide emergency operations, planning and training. Ghilarducci also previously served as a Federal Coordinating Officer (FCO) with the U.S. Federal Emergency Management Agency (FEMA) under President William J. Clinton.
Prior to his appointments at Cal OES and FEMA, Director Ghilarducci served as Deputy State Fire Chief at Cal OES, where he oversaw Special Operations, including the State Urban Search & Rescue Response System. He has more than 30 years of experience and diversified service in public safety and government management at the local, state and federal levels and spent over twelve years in the private sector, working in security & crisis management around the world.
In addition to his duties serving as Director of the Governor's Office of Emergency Services, Director Ghilarducci is designated by the Governor as Chairman of the Board of Directors of the California Earthquake Authority (CEA) and as Chairman of the California Catastrophic Response Council. He also serves on the Executive Committee of the National Governor's Association (NGA)-Governor's Homeland Security Advisory Council; the Environmental Information Services Working Group of the Advisory Council to the National Oceanic and Atmospheric Administration (NOAA); the State Board of Fire Services; and the Board of the Western States Seismic Policy Council (WSSPC).
Director Ghilarducci holds a Bachelor of Science from the University of California at Davis and is a graduate of the Fellowship Program for Senior Executives in State and Local Government at the John F Kennedy School of Government at Harvard University.
Lindsey N. Baker, MPA, Assistant to the City Manager/Public Information Officer, City of South Lake Tahoe, CA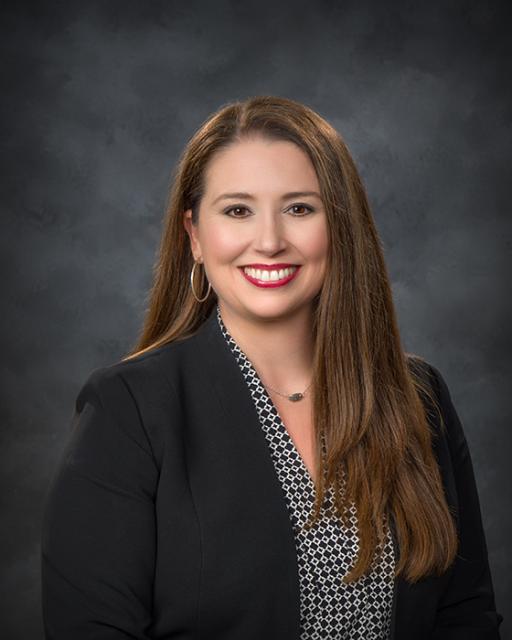 Lindsey Baker's career spans nearly 16 years in the public sector, during which she has become a go-to expert on government and public affairs advocacy, coalition and relationship building, crisis communications, media relations, and general city management best practices. She has served as a senior advisor to mayors, city council members, and executive staff on legislative, outreach, and media strategies. Her work over the past few years has leveraged these skills to further objectives of improved regional mobility and air quality, strategic economic development, and enhanced livability for North Texas communities and now the Tahoe Basin in California.
Lindsey is a Certified Public Communicator from Texas Christian University and has a Master of Public Administration from the University of Oklahoma.
Shawn Boyd, Senior Public Information Officer, Cal OES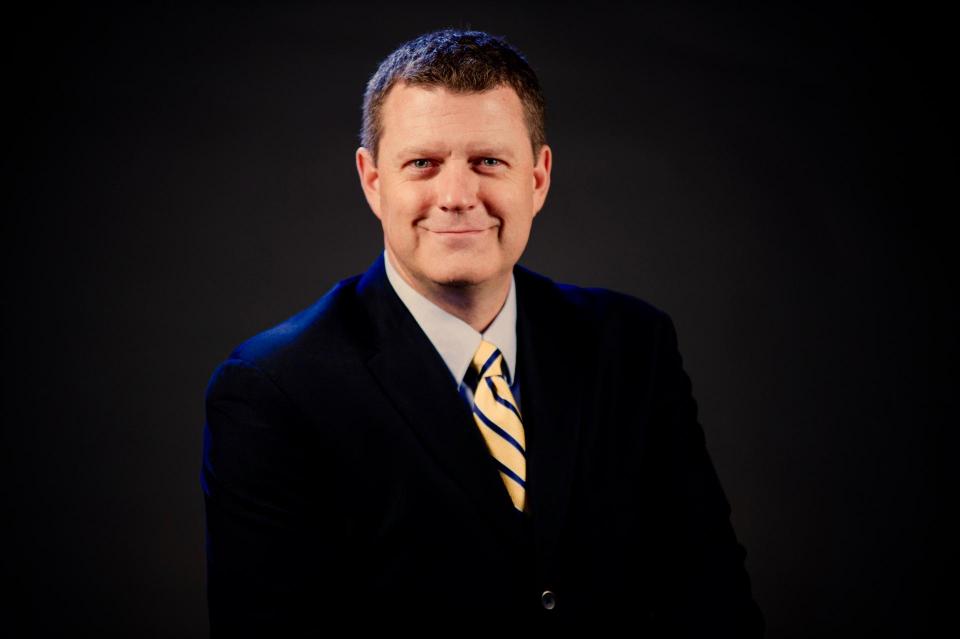 Shawn Boyd is the senior public information officer at Cal OES. Shawn is involved in all aspects of public information there, but recently has focused more on the audio/video portion of the mission; he created and hosts the agency's podcast, All Hazards, and has won numerous awards for his audio and video work. He joined state service and Cal OES in May 2014, after a 20-year career in television news. During that time, he was a reporter, anchor and finally executive producer of Special Projects and Investigations with CBS News in Sacramento.
Shawn received his BA in Broadcast Communications at Cal State University Sacramento in 1995. Prior to that he was a Yeoman in the US Navy and spent most of his active-duty years at Submarine Base San Diego, Point Loma.
Shawn comes from a proud military family. He grew up an Air Force brat, his father a musician with the NORAD Band, then an investigator with the Office of Special Investigations (OSI.) His mother was one of four sisters, all of whom were military. She followed in her mother's footsteps and joined the Army, and her father who was a paratrooper with the Army Air Corps during WWII.
Sonya Harris, Senior Advisor, COVID-19 Vaccine Task Force, California Department of Public Health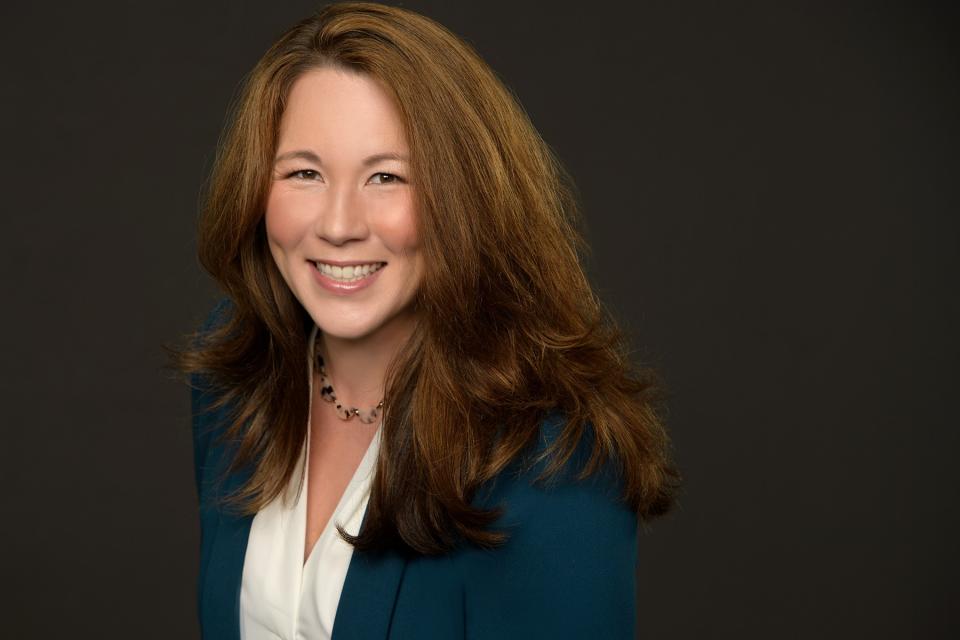 Sonya Harris has served as senior advisor at the California Department of Public Health (CDPH) since January 2021 and leads California's Vaccinate ALL 58 campaign. She provides counsel to the COVID-19 Vaccine Task Force on developing highly targeted campaign tactics, integrating vaccine operations with equity focused outreach strategies, and maintaining a results-based management system.
Prior to her work at CDPH, Harris has served in various executive branch roles for over 16 years. Most recently she was chief of staff at the California Complete Count – Census 2020 Office. Prior to her role at the Census Office, she served as deputy cabinet secretary in the Office of Governor Gavin Newsom from January 2019 to October 2019.
Jason Johnson, Campus Safety Consultant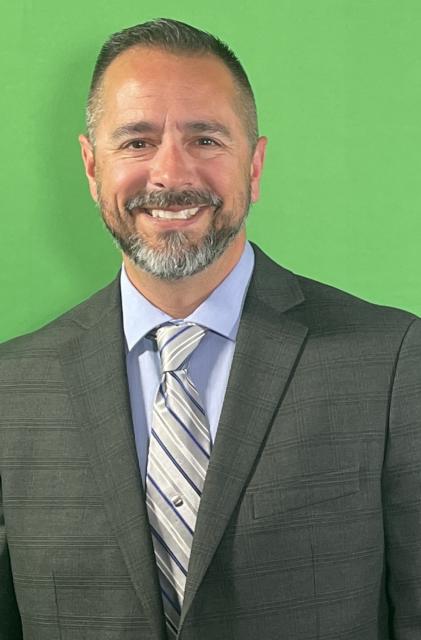 Sergeant Jason Johnson recently retired, serving the past 28 years in law enforcement between the California Highway Patrol and the Vacaville Police Department. Sergeant Johnson served in a wide variety of investigative and tactical assignments throughout his career. Sergeant Johnson's most recent assignment, and favorite of all, was the supervisor of Vacaville PD's award-winning Youth Services Section. Vacaville PD Youth Services enjoys a strong relationship with the Vacaville Unified School District, which is built on trust and a shared goal of supporting our students and families. Since retiring, Sergeant Johnson now consults with various entities on matters involving behavioral threat assessments, school safety measures, and regularly trains on emergency incident response and management. Sergeant Johnson is a member of the Association of Threat Assessment Professionals and has a B.A. in the administration of criminal justice.
Trinette Marquis, Executive Director, California School Public Relations Association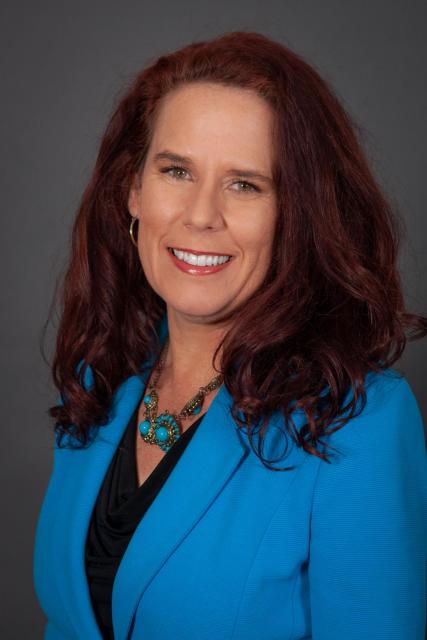 With more than 20 years experience in communications, marketing, and public relations, Trinette Marquis, APR is passionate about working with public schools and improving school community relationships.
Early in her career, she worked with Fortune 500 companies, statewide nonprofits, and internet start-ups and eventually brought her business talents to the schools where she grew up. In 2021, she accepted the role of Executive Director of the California School Public Relations Association.
Her work has been recognized by the National School Public Relations Association, the American Association of School Administrators, the Medical Marketing Association, and the International Association of Business Communicators. She regularly presents to national audiences, is a lecturer at California State University, Sacramento and author of the books, Engaging Data, Smart Strategies for School Communication (2018) and The Communicating Principal (2021)
Dr. Crystal McGlover, Emergency Preparedness Coordinator, City of Inglewood Office of Emergency Services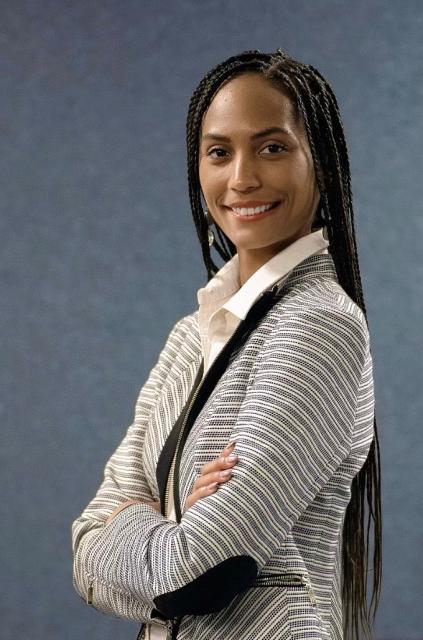 Dr. Crystal McGlover is the Emergency Preparedness Coordinator for the City of Inglewood Office of Emergency Services. Dr. McGlover received her Doctorate of Education from Northcentral University and her Master of Public Health from California Baptist University. In partnership with the Inglewood Office of Emergency Services, she guided the City of Inglewood employees and residents through the COVID-19 pandemic response. Moving the Emergency Management profession forward, Dr. McGlover's doctoral dissertation focused on Stress Levels and Work Performance among Employees during the COVID-19 pandemic. In February of 2022, The City of Inglewood hosted the 56th NFL Super Bowl. Dr. McGlover was integral in the planning, preparing, and interoperability of more than 70 local, state, and federal agencies and partners. Dr. McGlover's role during, Super Bowl LVI included, but was not limited to, preparing the Joint Operations Center, the Joint Information Center (JIC), and the Inglewood Emergency Operations Center (EOC) and related teams. She was activated during Super Bowl as the Public Health Branch Director for the JIC and was the City of Inglewood's EOC Coordinator. As the City of Inglewood continues to become a global destination for sporting and other large spectator events, Dr. McGlover will continue to be a central figure stewarding the Inglewood Office of Emergency Services through her preparedness leadership. Dr. McGlover believes in the power of a coordinated team and approaches all challenges with confidence and positivity.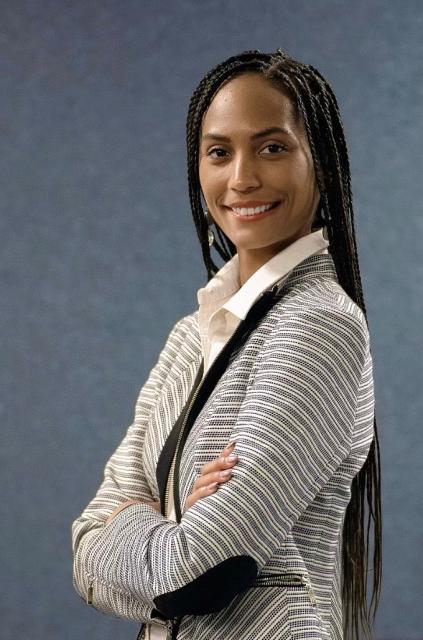 Jeff Roberson, MS, Lieutenant, Criminal Investigations/Communications/Records/Evidence, South Lake Tahoe Police Department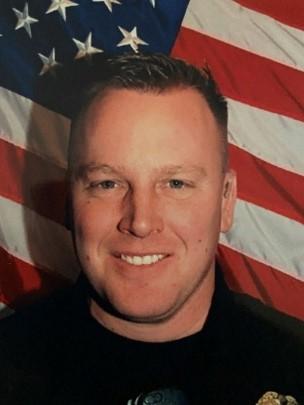 Jeff Roberson has been a sworn officer for 26 years. During that time, he's been assigned to custody, gang investigations, SWAT, detectives, weapons management and training. His time as a detective has included investigations into homicide, sexual assault, and child abuse. Notably, he is new to the world of public information.
Jeff has a Master of Science in Criminal Justice, possesses Advanced POST certificates in both California and Nevada, and additionally holds specialized investigator certificates in Homicide, Vice, and Child Abuse.
Soraya Sutherlin, Regional Alert and Warning Manager, Alert SouthBay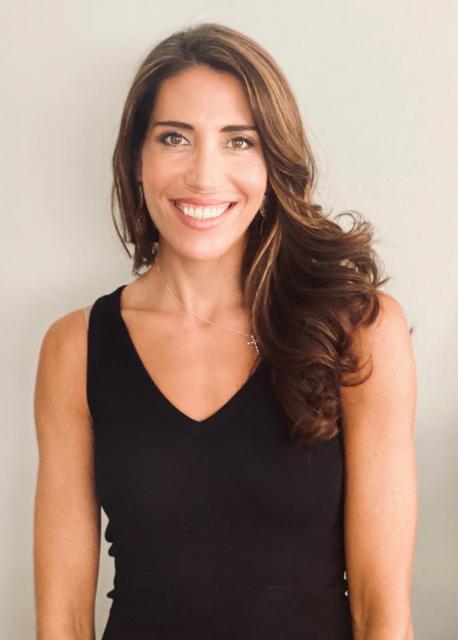 Soraya Sutherlin is the Regional Alert and Warning Manager for Alert SouthBay, a regional integrated alert and warning program covering 14 cities in Southern California. She is responsible for the program administration, training, community outreach, response operations, a technical specialist on refinery-related regulations, and leadership of the 14 cities the program covers. In March of 2020, she was appointed to lead the South Bay Joint Information Center for COVID-19. And most recently, the Deputy Branch Director for the Joint Information Center for Super Bowl LVI in Inglewood, California.
Soraya also serves as the Disaster Management Area Coordinator for the Los Angeles County Operational Area C. She provides leadership, grant administration, training, planning, and coordination for disaster response for 10 cities in Los Angeles County.
Soraya has 15 years of experience in emergency management, including serving the City of Torrance, Ca, as their Emergency Manager for five years, and the UCLA Health System as their Disaster Resource Center Manager. She is a certified emergency manager and holds a Bachelor's and Master's degree in Public Administration from California State University, Long Beach.