Social Media Strategies your School District Should Know in 2022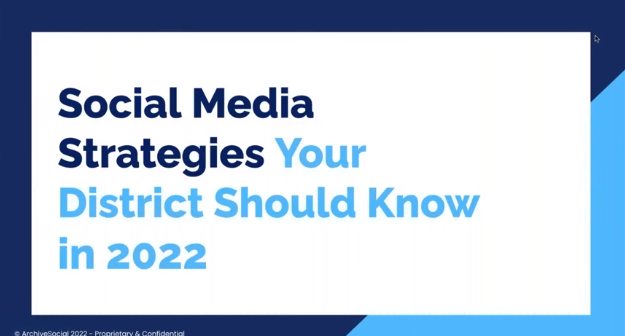 By ArchiveSocial an Optimere Brand
A solid social media presence is a critical element in your school district's communications strategy, but it's also increasingly challenging to manage.
Overcoming Challenges for School Districts
With the need to communicate complex messages, from COVID-19 protocols to confronting misinformation, recent years saw even the most positive posts receiving negative feedback. This negativity can leave your schools left feeling defeated on content and strategy.
In a recent webinar, Marcus Smith from ArchiveSocial breaks down the top strategies to establish a secure and compliant presence, foster positivity on your school's social channels, and keep the negativity at bay. Discover how schools across the country are safely and effectively using social media to support and encourage their communities.
Key topics covered:
How to consistently generate good content that engages your audiences
How to establish a strong presence that keeps your school safe online (and you from feeling overwhelmed) in an unpredictable world
Practical tactics that make an impact even in tough times
Compliant and scalable strategies to approach your district's social media and records management strategy
Watch the video here!
About the Speaker
Marcus Smith
Marketing Representative, ArchiveSocial – an Optimere brand
Marcus Smith, Marketing Representative at ArchiveSocial, helps public agencies and school districts navigate digital compliance, accessibility, and records management challenges to ensure they effectively meet online regulations while providing better support for their community. Marcus has helped thousands of agencies and organizations establish best practices and training to mitigate risks across their social media and websites and streamline the fulfillment and management of records requests.