Reel Talk: How to Maximize Your Reach with Facebook and Instagram Reels 
Power Lunch Webinar
In 2020, Instagram announced the addition of Reels, but did you know that Facebook now has a Reels feature?
Facebook Reels have been around since 2021 and if you are looking to maximize your reach and grow your audience, then Facebook and Instagram Reels should be part of your social media strategy. Reels are an important tool because they provide a unique opportunity to reach new and existing audiences on each platform, which allows for increased visibility and discoverability of your content.
Join Wendy Aguilar, Sacramento Fire's Media and Communications Specialist and 2023's CAPIO Communicator of the Year for, "Reel Talk: How to Maximize Your Reach with Facebook and Instagram Reels."
This engaging webinar will feature a case study of the Sacramento Fire Department, which has doubled its Instagram following by prioritizing Reels. More recently, the department started prioritizing Reels on Facebook. Now, videos that used to get up to 20,000 views have escalated to more than 100,000 views.
Key Takeaways:
Latest trends and best practices for creating engaging and effective Reels on both platforms.
Tips and tricks for crafting compelling content, utilizing hashtags, transitions and other tactics to increase visibility
Measuring success through analytics
Speaker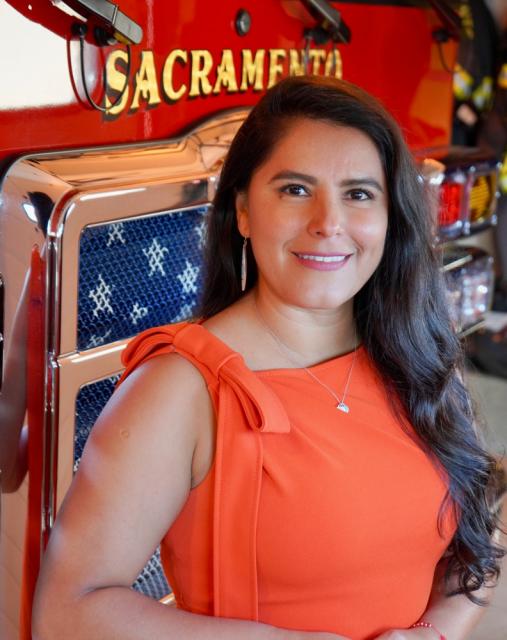 Recorded: June 29, 2023
APR Continuing Education Unit and CAPIO Certificate in Communications – Digital Media
BIO
Wendy Aguilar is an award-winning communications professional. She's a passionate storyteller with a unique combination of communications, media and business management skills. As a Media & Communications Specialist with the Sacramento Fire Department, she is responsible for media relations,public information, event coordination, content production and social media management.
Most recently, her attention has been focused on creating video content for TikTok and Instagram reels in order to reach a younger demographic. Some of those videos have gone viral reaching millions of subscribers and bringing thousands of new followers.
Her journey into public relations began when she joined the Communications team at San Juan Unified School District in 2018.
Wendy spent nearly a decade as a multimedia journalist working in radio, television and print. A graduate of California State University Northridge, she worked as a reporter, producer and anchor for CBS, ABC, CW and Telemundo affiliate stations in Arizona, California and Texas.
In May 2023, Wendy received CAPIO's Communicator of the Year award and a Best in Show award for her work.