Prep like a pro for a crisis
By Jenny Windle, Founder & President, JPW Communications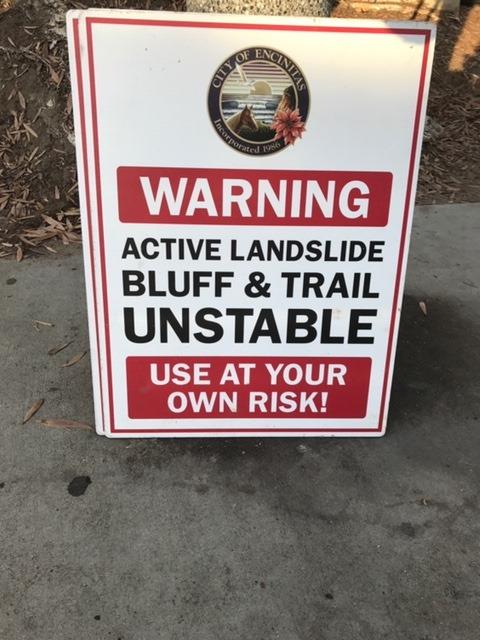 It can happen anywhere, at any time.
A gunman opens fire on a crowd. A wildfire devours homes. An earthquake flattens city blocks.
I don't say this to rattle you but to remind you that every community is just one crisis away from being the top headline.
This sobering reality hit close to home for us last month when a seaside bluff unexpectedly collapsed in the City of Encinitas, tragically killing three local women. Team JPW was on scene helping our client navigate communications and media attention as the crisis unfolded.
Our hearts are heavy in the wake of that. Tragedies like these are never easy. And while we obviously can't predict them, we can and must plan for them.
This is especially true for PIOs. During a crisis, the public looks to us for information and reassurance in the moment they need it most. To help you get started, we're offering a list of preparedness tips curated from our team's collective experience managing numerous emergencies.
Have plan before it hits the fan. While this one seems obvious, we can't stress it enough. You must give some strategic thought to how you will serve the public when they need you most. Not doing so is a disservice to the public, and to yourself. Failing to plan is planning to fail. Whether you're a team of one or many, establish ahead of time who you can lean on to provide communications support in case the incident continues over several few days. Pro tip: they don't always have to be communications experts. Tap into departments throughout your organization who are willing to serve in a communications capacity during an emergency even if their day job is different. What to look for when forming your "team:" good under pressure, flexible and a team player.
Get your kit together. Most PIOs know they need a go-kit, i.e. a backpack full of essentials to work remotely during an emergency. We recommend keeping in the trunk of your car.
And while most of the standard go-kit items are obvious, many women forget to have a pair of comfy shoes packed in their kit. For all the PIOs out there who have suffered through media coordination or information gathering in an emergency, wearing a pair of uncomfortable shoes – you get it. If you happen to be wearing heels when a crisis strikes—trust us, you (and your feet!) will thank us.
Pack a toothbrush (or two). Most major incidents require PIOs to work long shifts, often overnight. After pulling the graveyard shift, you'll want to freshen up before coordinating early morning press conferences with elected officials, public safety officials and media. Pack other toiletries and grooming items, like makeup and a hairbrush, so you or your spokespeople can touch up before going on camera. Bonus pro tip: Bring extra travel size toiletries to share with coworkers who didn't plan as well as you. You'll have a friend for life.
Devices and chargers for days. This might sound like overkill, but we recommend packing a variety of devices when you're called to serve in a crisis. As a PIO, you'll need to juggle the role of monitoring information sources and sending information out in an emergency. Having your laptop, a tablet and your phone gives you (and your team) a number of devices stay on top of it. Don't forget to bring chargers for your devices (including battery-powered chargers) and extension cords to make sure you're always powered up and ready for action.
BYOR (Bring Your Own Resources). Don't assume you will be able to access your communications resources on your agency's server or network in an emergency. Download important emergency communications resources to a flash drive and a cloud-based system like Google Drive or Dropbox so you'll have access to important information regardless of network connection. We're also of a fan of having hard copies of important checklists, statements, and (most of all) maps in your kit so you can hit the ground running upon arrival to the scene or the EOC without needing to rely on your devices.
Close the crisis loop. Chances are, after the dust settles, there will be a lot to process. Make sure to document important lessons while they are fresh in your mind. Even better, make it a priority to debrief with your team and recap what went well and what could be improved.
Depending on the incident, you or coworkers might struggle to emotionally process what you experienced. If that happens, know there is help available—and seek it out:
The Substance Abuse and Mental Health Services Administration (SAMHSA) National Helpline: 1-800-662-HELP
The National Suicide Prevention Lifeline: 1-800-273-8255
The Crisis Text Line: Text CONNECT to 74174
Article shared courtesy of JPW Communications
Click to view full September Newsletter (Member log-in required)