New and unique offerings at CAPIO 360
Monterey conference insights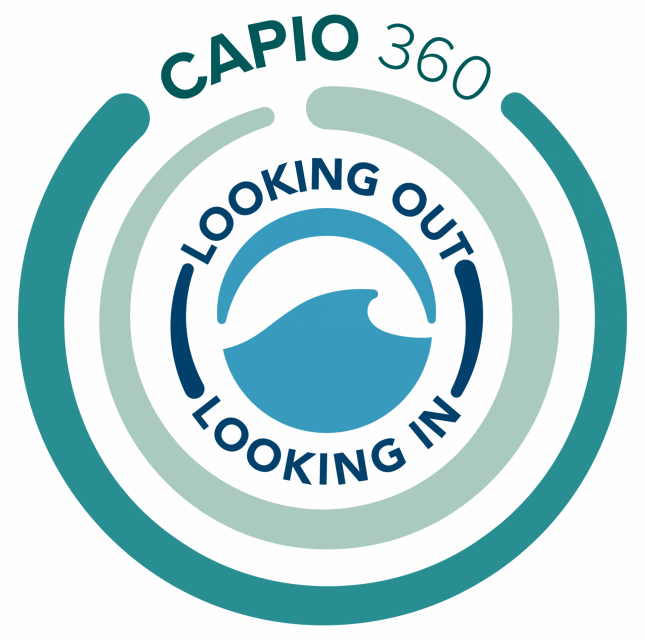 In less than two months we will be seeing each other in Monterey! CAPIO 360 is your chance to reconnect with peers, learn from others and build your professional network as we convene May 1 - 4 at the Hyatt Regency, Monterey. Each year we try to incorporate some fresh new offerings in addition to perennial favorites and great educational content. Read on to learn more about the CAPIO conference happenings!
Monday Tours – Back by popular demand, we are again offering two tours on Monday unique to the area. The first option is a tour of the Historic Monterey Harbor where you will learn how the City works with fishing industries and conservation in concert. And did you know…Monterey is referred to as the First city in California as it was home to California's First Constitution. Learn these fun facts and more on this tour (2 times offered). The second tour will highlight the success that the Monterey area is seeing in the area of support for the homeless. You will tour the SHARE Center and learn insights you can take back to your city about this challenging issue in our communities.
CAPIO Solution Room – Started last year, this popular session is a chance to bring your challenges to the table (literally) and walk away with solutions and ideas from your CAPIO peers. This is another great way to learn from others and meet colleagues in a relaxed atmosphere.
New Attendee Reception – New this year we are inviting all of our first-time conference attendees to a New Attendee Reception from 4:30 – 5:00 p.m. on Monday. Enjoy a chance to connect with others who are enjoying the conference for the first time. This will be followed by our Welcome Reception for all.
First-Time Attendee Session – New attendees will also want to attend the Tuesday morning session, "So you came to the CAPIO Conference, Now What?" This is an interactive presentation and discussion that will help you tailor-make your 2023 conference experience to maximize your learning and networking opportunities.
Four Concurrent Sessions – This year we are back up to four concurrent breakout sessions – on topics that encompass the 360 degrees of government communications. If you have multiple team members attending - consider dividing and conquering sessions so you can share insights learned from all of them with your colleagues when you get back to the office.
Professional Portraits – Do you need an updated portrait for your LinkedIn page or for your bio? Stop by to see CAPIO's Conference photographer, Brant Bender, during the portrait hours listed on the agenda. Portraits will be provided within two weeks of the event. Portraits compliments of CAPIO.
Regional Meetings - Open to members and non-members – our regional meetings on Tuesday offer you the chance to meet your CAPIO regional representative and learn what is on the horizon for your area. Provide input and ideas and consider ways you can get involved as well!
Celebration Time! - Our Tuesday EPIC Awards lunch will be a chance to celebrate your team's successes and applaud others at the "EPICs" – our version of the Emmies! Awards are presented in 28 categories.
Restaurant Roundup – The restaurant round-up is back on Tuesday evening! More information will be coming soon about how to sign up! This is a great chance to enjoy one of the many fabulous restaurants in the Monterey area with your CAPIO colleagues. (Please plan to bring cash.)
Night at the Aquarium – Special to this year, CAPIO will host our EPIC Awards Dinner at the world-famous Monterey Bay Aquarium. This evening will celebrate the Best in Show winners and CAPIO's special individual award winners in a memorable location!
Jog to the Beach – After great food, you may wish to get an early run / jog in to start your day! Join us for a 30 – 40 minute jog to the beach along a great path Wednesday morning and get your morning started off right.
Door Prizes – Consider bringing a gift from your agency or from your area for our CAPIO door prize give away at the end of our general sessions! This tradition was started many years ago and is a fun way to showcase your area of California or your agency. Bring door prize donations to the registration table upon arrival with your business card on them and our hospitality team will draw winners throughout the conference.
Networking Events - The CAPIO conference wouldn't be complete without a variety of networking opportunities. We've already mentioned some – but definitely join us for morning coffee and afternoon breaks networking with our CAPIO sponsors. They not only help support the conference financially, they also have great services to offer government agencies.
All of these added to our great line up of session and keynote speakers will make for a memorable 2023 reunion of the CAPIO family. We can't wait to see you there!