Mobile Video 4-1-1: Creating Engaging Content for Instagram, Facebook and TikTok
Power Lunch Webinar
Looking to create attention-grabbing yet professional mobile video for Instagram, Facebook and TikTok that fosters engagement with your community? This webinar has you covered and will teach you key tips to plan, shoot and edit content.
Key take-a-ways from this webinar include:
Tips for filming
How to easily edit and produce a video on your smartphone
How to conceptualize your video from writing the script to coming up with the shotlist
Recommend apps to produce and edit great videos
Overview of scene considerations, including lighting, subject and backgrounds
Short case studies of how other public agencies are crafting dynamic video content for social media
Speaker: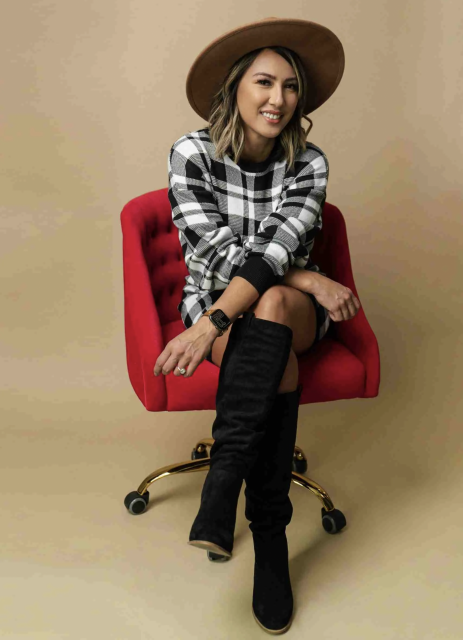 Recorded: June 28, 2022
APR Continuing Education Unit
Social Media Handles
Insta: @tocpublicrelations
Facebook: @tocpublicrelations
BIO
TAMRIN OLDEN
After university, Tamrin Olden was employed by the Chino Police Department. As a community relations manager, part of her duties was the management of the department's social media program and public affairs operations.
While working for the department, Tamrin began sharing her expertise and experiences through the teaching of social media and PIO classes with Law Enforcement Social, which was a newly formed company based out of the Los Angeles area.
Tamrin subsequently took positions at a district attorney's office and a sheriff's department where she shared her knowledge to improve the online presence for both organizations. Encouragement came from law enforcement leaders, co-workers, family, and friends that she needed to teach her skills to the public affairs and social media community, on a full-time basis.
Having no ties to a government organization also meant these same public safety leaders could now have Tamrin inside their agencies helping steer the narrative of their missions and core values, as a contracted consultant.
Coming full circle, Tamrin is the CEO of TOC Public Relations, which is the parent company of Law Enforcement Social, which she now owns. TOC Public Relations offers full-service PR, Digital Marketing, and Communications services including website design, content creation, consulting and more!