Mentorship Monday: Switching Gears in Your Career
Power Webinar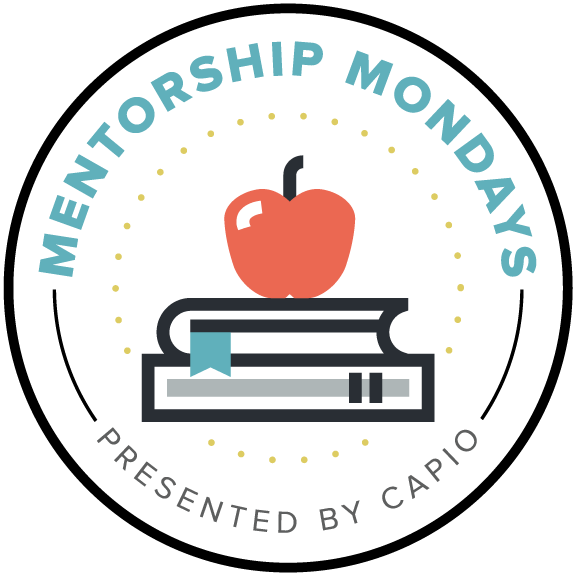 If you're a public-sector communicator searching for your next challenge, you may be looking at options for a higher-level role at your agency or a similar organization. But maybe you're looking for more flexibility or balance than a traditional PIO role offers. There are different options to find meaning and advancement. There are also lots of reasons government communicators seek change.
During this roundtable discussion, you'll learn from four communicators who have successfully transitioned from PIOs to other roles.
This webinar is geared toward mid- to senior-level communicators or those just starting out and interested in learning about other communications opportunities. Attendees can explore different avenues for leveraging their public communications skillset.
During the webinar panelists will share:
Why they wanted to make a leap to something new
What makes for a smooth transition
How they use their core PIO competencies in their new roles
What they miss about their past roles (and what they don't)
Speakers:
Recorded: Monday, February 6
BIOs
Ashley Metzger
Ashley Metzger is a public agency professional with more than a dozen years of experience in outreach. Ashley is the Communications and Engagement Service Line Lead for Regional Government Services, a remote public agency. Prior to this post, she spent 8 years with Desert Water Agency concluding as its Director of Public Affairs & Water Planning. Ashley has planned and executed community, tribal, stakeholder and media relations for some of the largest renewable energy projects and associations in the world; groundwater sustainability agencies; regional water programs; and more. Ashley has also led high-profile tours and coordinated media relations for emergencies including drought, wildfire and other crises. She has managed press events featuring high-level federal and state officials. Ashley has served as the Vice Chair of Communications for the Association of Water Agencies and as the Vice Chair for the Public Affairs Committee for the National Water Resources Association. When she's not working, you can find Ashley outdoors with her husband and two young sons or buried in a book.
Rachel McGuire, MBA, APR
Rachel is the Founder and CEO of RMG Communications and a nationally recognized leader in the fields of communications and public relations. At RMG, Rachel has worked with dozens of public sector clients throughout the Golden State. Her work on behalf of RMG's clients has been recognized by numerous local and state awards for its creativity and effectiveness.
Before starting RMG, she worked in local government and oversaw innovative communications programs for several public agencies across California, including several cities and a large water district, which served nearly 1 million customers.
She was bestowed the California Association of Public Information Official's (CAPIO) Paul B. Clark Lifetime Achievement Award for demonstrating exceptional leadership in the field; she also received CAPIO's Communicator of the Year Award. Her work has garnered dozens of accolades, including coveted "Best in Show" awards from PRSA-Inland Empire Chapter and CAPIO as well as a PRSA National's Bronze Anvil.
Craddock Stropes
Craddock Stropes (she/her) is a facilitator, coach and trainer with more than 25 years of experience in the local government and non-profit sectors. Her work centers on connecting people with ideas to create inclusive, strategic and tangible solutions that make everyday lives better. She currently serves as chair of the International Association for Public Participation (IAP2) Diversity, Equity and Inclusion committee, and is active in the International Network of Asian Public Administrators. She has presented learning sessions on public engagement, crisis communications and inclusion for CAPIO, PRSA, American Public Works Association and Transforming Local Government conferences.
Katie Evans
Katie Evans is Senior Communications Strategist for Woodard & Curran where she assists clients with public facing outreach, strategic communications, and engagement facilitation. Katie has experience with stakeholder engagement and outreach, relationship development, crisis communication, and communication strategy building. She has worked extensively on Disadvantaged Community water-related issues.
Katie holds a bachelor's degree in Journalism and Mass Communications from Arizona State University, and a master's degree in Public Policy Administration from Northwestern University. She has served in various communications and water management positions in public agencies including Director of Communications and Conservation for Coachella Valley Water District.
Katie has served on a variety of committees for the Association of California Water Agencies and participates with the Arizona Water Association, California Association of Public Information Officers, American Water Works Association and National Water Resources Association. Katie is the immediate past steering committee chair of the California Data Collaborative. She is a recent graduate of the Leadership California – California Issues and Trends program.
Katie is originally from the Coachella Valley in Southern California, but currently lives in Phoenix, Arizona.