Media Tour Insights
Top tips for getting your news story on TV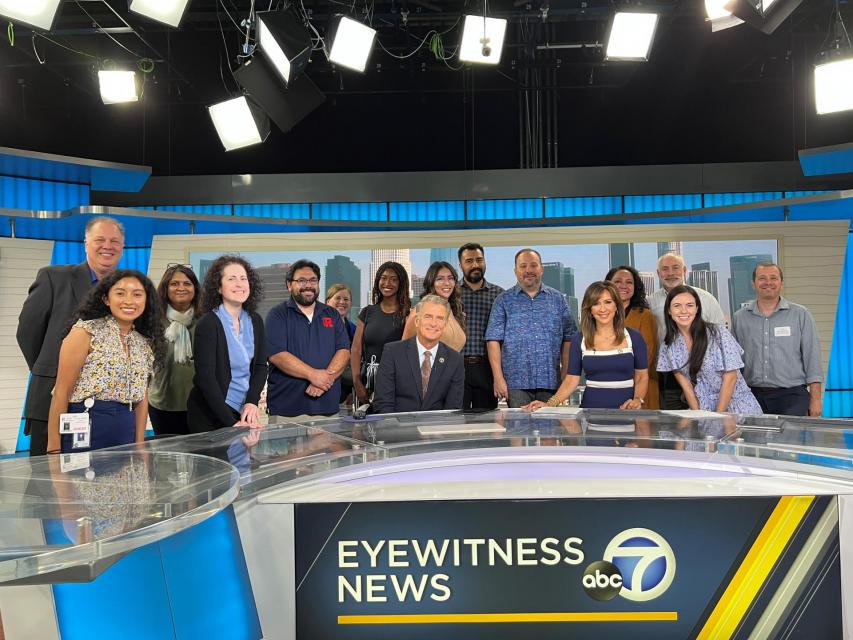 This past month we arranged for station tours in both Northern California and Southern California. These were the first CAPIO media tours in these areas since before the pandemic.
These tours give our members a chance to meet news directors, reporters, and editors to learn how to work better with them in the future. Both tours ended with a roundtable where members had a chance for insightful Q&A with station directors. Two members share some great insights and takeaways from their time on the tour.
Mirinda Glick from the County of Placer shares her insights from the Fox 40 Tour in Sacramento:
"When dealing with television news, our press release essentially becomes a media pitch. It must be concise, easily digestible, and ready for quick evaluation by the news desk.

Vital details like the who/what/where/when/why should take center stage, allowing the news team to swiftly determine the story's relevance and its impact on the community. Beneath these bullet points, we can provide background information and valuable context for the final news story.

As communication professionals, it's crucial to remember our audience, especially when crafting press releases. Tailoring our message to the recipient can significantly enhance our success rate. The key is to make their job easier while ensuring our message effectively reaches the right audience - making it a win-win for everyone."
_________________________________________________________________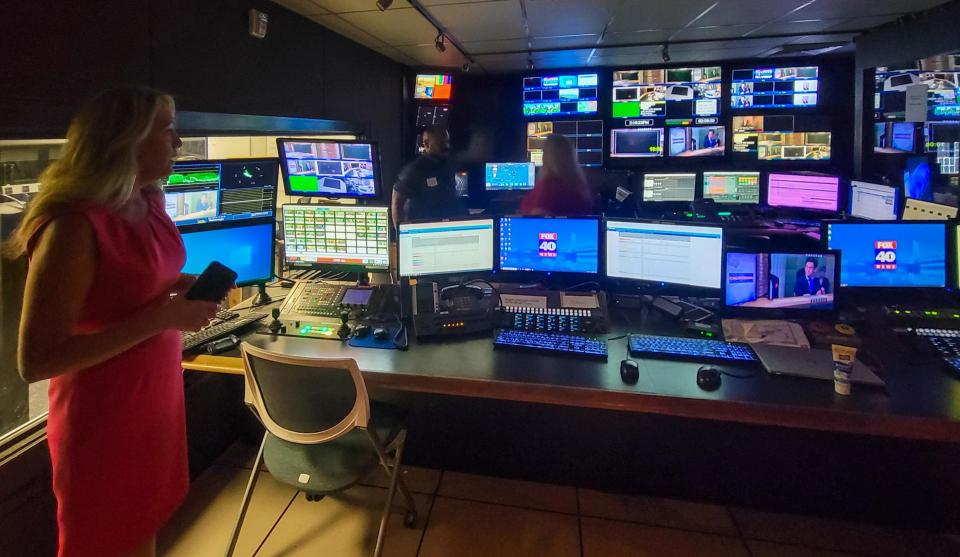 Here are 10 takeaways that stood out to Brie Anne Coleman, APR (Placer County Water Agency)
Use Dropbox for Video, Not Email: Instead of emailing videos, use Dropbox for sharing.

Email Followed by a Call: Send your initial message via email, but don't hesitate to follow up with a phone call to increase your chances of getting noticed.

Craft Catchy Email Subject Lines: Make your email subject lines attention-grabbing by adding context and explaining why your message is important.

Start with the Essentials: When sharing information, begin with the Who, What, When, and Where. Also, clarify who will be affected and why it matters.

Include Visuals: Enhance your message with visuals like photos and videos to make it more engaging and informative. Ensure videos are in a horizontal format, or provide three photos that can be used in a slideshow.

Be Open to Interviews: Be receptive to interview opportunities. Connecting with the human element behind your agency with your story can draw more attention.

Highlight People Stories: Relate your stories back to people — it tends to capture more attention. You can also incorporate personal anecdotes or experiences when relevant.

Give Advance Notice for Events: Provide at least 1 to 3* days' notice for upcoming events and follow up with a reminder to ensure they're on the radar. This way they can schedule someone for event coverage.

Provide Soundbites: Offer concise and compelling audio soundbites that can be used to promote your event or story effectively.

Consider Morning Shows: Morning TV shows often have more time to cover local stories, so take advantage of this opportunity to get your message across.
We want to thank our regional chairs Rudy Alvarado, City of Pico Rivera and Maurice Chaney, City of Roseville for coordinating these tours for our members! Know of any news media contacts to host our next tour? Contact us at info@capio.org and we'll connect you with your regional chair to get a tour set up in your area!