Mastering Your Communications Career: Insights from CAPIO Paul B. Clark Lifetime Achievement Award Winners
Mentorship Monday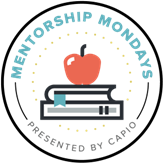 Are you interested in sharpening your communications skills and learning from the best in the field? Join us for CAPIO's highly anticipated webinar, "Mastering Your Communications Career: Insights from CAPIO Paul B. Clark Lifetime Achievement Award Winners," where we bring together a panel of accomplished public-sector communications experts who will share their invaluable knowledge and experience.
Whether you're a seasoned comms pro or just a few years into your career, this webinar will equip you with practical strategies and insider tips to excel in the dynamic world of public sector communications and take your career to new heights.
Key Takeaways:
· How to forge strong relationships with your team, community, the media and more
· How to develop patience and resilience
· Tips for polishing your professional brand
· Key ways to hone your leadership skills
· Lessons learned
· Cultivate strong relationships and build your professional network
· Investing in continuous learning and professional development
· Maintaining grace under pressure, facing challenges, and learning from setbacks.
· Being proactive, resourceful and having a strong work ethic.
Moderator: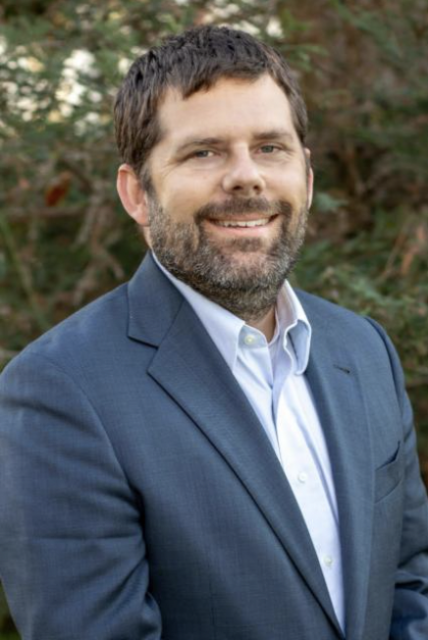 Speakers:
Recorded: July 17, 2023
APR Continuing Education Unit
BIOS
Lael Wageneck, APR
Lael Wageneck, APR is the Santa Barbara County Public Works Department's public information officer, serving over 400,000 residents. He has over 15 years of experience in media production, public relations and public administration, and has presented at many CAPIO conferences on topics from photography to ethics. He currently serves as CAPIO president and previously served on the CAPIO Board as the Central California Regional Chair from 2015-17.
Kathie Martin
Kathie Martin recently retired as the communications manager for the Santa Clarita Valley Water Agency, a position she held since December 2017. From 2001 – 2017, Kathie served the Town of Apple Valley in various public affairs and marketing capacities, from Event Coordinator to Director of Communications. Prior to that she worked in the recreation field in both the public and private arenas. She has a bachelor's degree in Recreation Administration from California Polytechnic State University at Pomona. Kathie has been a member of the California Association of Public Information Officials (CAPIO) since 2001 and served on the CAPIO board from 2016 – 2021. She received the CAPIO Paul B. Clark lifetime achievement award in 2015 and was recognized as one of the Top 51 Most Influential People in Santa Clarita for 2019. Now that she's retired, she looks forward to pursuing her hobbies of watercolor, geocaching and day-tripping.
Christine Brainerd, APR
Christine Brainerd is a seasoned communications professional with more than 20 years of experience in public information, public relations, and journalism.
Christine joined the City of Folsom as communications manager in January 2015 and was promoted to communications director in 2019. She is responsible for managing a comprehensive communications program, including news media relations, public information, community relations, and advertising.
Christine came to Folsom from the City of Elk Grove, where she served as the public affairs manager and public information officer for nearly nine years. Her duties included serving as the primary media spokesperson and community liaison for Elk Grove.
Before working at the City of Elk Grove, Christine worked at two Sacramento-based public relations firms, managing national and statewide social marketing programs and public relations campaigns. Christine's career started in journalism. She has written for a weekly newspaper and worked on the assignment desk at KTXL-TV FOX-40 News.
A communications graduate from California State University at Sacramento, Christine received an accreditation in public relations (APR) from the Public Relations Society of America, Universal Accreditation Board. She is the President-Elect of CAPIO and a recipient of numerous awards from regional, state, and national professional organizations. In 2016, Christine was honored with the 40 Under 40 Award by the Sacramento Business Journal, which recognizes young professionals for their accomplishments in their respective industries and contributions to the community. She was also honored with the 2023 CAPIO Paul B. Clark lifetime achievement award, demonstrating excellence and leadership in public-sector communications.
Christine lives in Folsom with her husband Sean, daughter Emily, and son Gavin.
Christina Byrne
Christina Byrne is the public outreach department manager at the Orange County Transportation Authority (OCTA) and has more than 20 years of experience conceptualizing and implementing award-winning proactive public participation and community outreach programs for transportation projects in all phases of project development. Career highlights include fast-paced, complicated highway construction projects such as the I-405 Improvement Project Design-Build Project currently wrapping up construction.
Christina also currently serves as the Outreach Program Manager for the OC Streetcar, OC's first modern streetcar. Christina and her OCTA Public Outreach team of nine communication professionals excel at partnering with PR firms to implement creative and cost-effective outreach plans customized to build relationships with unique stakeholders in an inclusive manner. The most important resource of any organization is its people, especially when they are outstanding at what they do. Christina uncovered a continual passion for professional development and inspiring and mentoring others during her career.
She has been honored to speak on her public communications and professional development and management experience at numerous conferences, at webinars and was honored in 2020 with the California Association of Public Information Officials (CAPIO) Paul B. Clark Award presented to an individual that demonstrates exceptional leadership and lifetime achievement in the communications field through professional commitment, including the mentoring of others.
Christina has a bachelor's degree in political science from Chapman University and a master's in public administration from California State University, Long Beach. She resides in Anaheim Hills, California with her husband and two sons.