Lessons learned in the COVID trenches
Power Lunch Webinar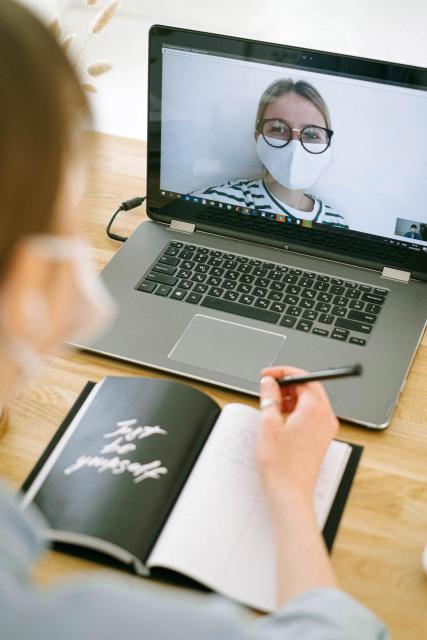 Even in the best of times grabbing the attention of an audience with public sector communications is a challenge. Distilling complex policy information down to something that is both understandable and engaging is no mean feat. The COVID-19 pandemic took these challenges and supercharged them. Now that we are beginning to see a light at the end of the tunnel what lessons can be learned from this year-long communications gauntlet and how can they be applied to public sector communications outside of times of crisis?
CAPIO-award-winning agency Kilter, and the City of West Hollywood will discuss the work they created in partnership over the course of the pandemic ranging from public health announcements, to branding new economic initiatives. They will discuss the key communication principles that motivated the work and talk about how they can be applied to public sector communication efforts at large. Participants will learn importance of staying nimble, staking out a unique voice, and how to declutter their messaging for maximum impact.
Speakers:
Recorded: February 18, 2022
BIOS
JOE PRICHARD
Joe is a Founding Partner and Creative Director at Kilter, a full-service branding agency specializing in work for the nonprofit and public sectors. Recent public sector clients include West Hollywood, Walnut Creek, Temple City, Glendale, San Marino, and Downey.

With 15+ years of experience working with organizations and cities of all sizes, Joe has a proven track record of achieving measurable, meaningful results for clients. Among other honors, his work has been recognized by CAPIO, The MarCom Awards, The Society of Publication Designers, Print Magazine and has been included in the California Design Biennial and Venice Architecture Biennale.

Prior to founding Kilter, Joe served as Associate Creative Director at Distinc_ and Director of Creative Services at California Institute of the Arts. He holds a BFA in film from USC and an MFA in graphic design from CalArts. He loves big ideas, complex systems, tiny details, and happy accidents.
JOSHUA SCHARE
As the City of West Hollywood's Communications Manager, Joshua Schare manages the media and communications efforts of West Hollywood City Hall. West Hollywood has a strong progressive voice with an international media reach. Joshua's day-to-day work involves coordination with the city's mayor, mayor pro tempore, councilmembers, city manager, and more than two-dozen departments and divisions. He also works in coordination with Los Angeles County agencies such as the Sheriff's Department, Fire Department, and Department of Public Health, and local organizations such as the Chamber of Commerce, Travel and Tourism Board, and Business Improvement Districts. He manages a team of 12 staff members to provide timely information to reporters and editors through the public information office and provides leading-edge content, strategy, and social media/web engagement across multiple platforms and in programming on WeHoTV, the city's broadcast and streaming network.

Joshua also oversees the city's film office, which works with TV, music, and film productions to highlight the uniqueness of West Hollywood as a location destination. He provides marketing/branding and civic engagement support for the city's large-scale initiatives such as capital campaign projects, as well as focused efforts including economic development, urban planning, and arts programs. West Hollywood's communications team has received more than 50 prestigious professional awards during the past few years, including four Public Service Announcement local Emmy Award nominations and one Emmy win. Joshua is a regular guest lecturer at the USC Annenberg School for Communication and Journalism. He holds an MBA from the Drucker School of Management at Claremont Graduate University and a BA in Politics and History from the University of California at Santa Cruz.