An Immersive Experience at the Emergency Communications Academy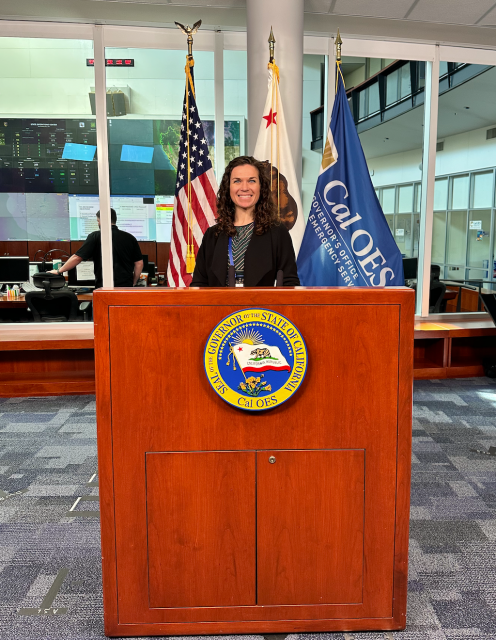 by Brie Anne Coleman, APR, CAPIO V.P. Communications and Communications Specialist, Placer County Water Agency
As a first-time attendee at the Emergency Communications Academy, hosted by CAPIO and the California Governor's Office of Emergency Services (Cal OES), I was both excited and eager to dive into the world of emergency communications. Over the course of two days, this academy proved to be an immersive experience that catered to individuals of all skill levels and backgrounds in the field of communications. View Event Photos – Courtesy of Cal OES
Whether you have a background in television journalism or in graphic design, this academy is worth the time and investment.
With an impressive registration of over 90 attendees, all with different levels of expertise and experiences, the diversity of perspectives was truly humbling. It allowed for those more experienced communicators to truly shine. They asked rich questions and made the discussions deeper, more dynamic, and relatable across roles and specialties. And for the slightly less seasoned folks, it evoked curiosity, appreciation, and a greater understanding in the value of what we do as communicators. No matter the level of experience we all learned some fundamental truths that we must stick to in order to communicate clearly and successfully—especially in times of stress and crisis.
On day one we had an exceptional lineup of speakers and sessions. Each breakout was carefully designed to cover a wide range of topics relevant to public emergency communications. We examined crisis communication strategies, how to use language effectively, how to develop a clear and empathetic message, how to stay "in your lane", and much more. The speakers were experts in their respective fields, sharing their knowledge and experiences with passion and conviction.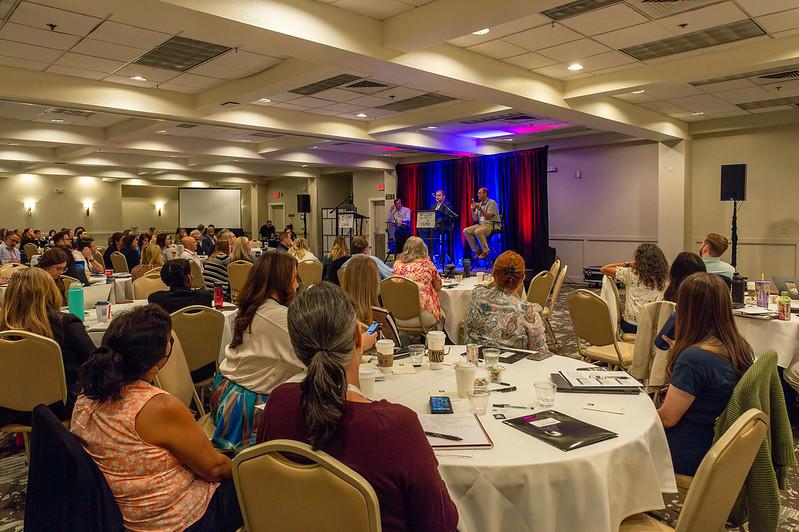 One aspect that truly stood out was the interactive nature of the academy. It wasn't just a passive learning experience; instead, it encouraged active participation and engagement. We were encouraged to turn to our neighbors and ask questions, speak up during presentations and share our own experiences, and participate in group activities and mock scenarios. This interactive format fostered a sense of open communication and authentic conversations amongst the people in the room. We also received direct feedback from our performance so we could walk away from the training with actionable guidance, feeling empowered to keep practicing.
Furthermore, the academy's organizers ensured that we had ample networking opportunities. Throughout the breaks and lunches, I had the chance to connect with fellow attendees, seeing both new and familiar faces, and even talk one-on-one with some of the presenters. Building these professional relationships is a huge plus in attending these types of events. The connections made during these two days will undoubtedly strengthen my communications network—in an emergency or not.
The practical exercises and simulations on day 2 were undoubtedly the highlight of the academy. These hands-on activities allowed us to put our newfound knowledge into practice. From mock press conferences to JIC simulations to on-camera training, we were able to experience the pressure and challenges that arise during real-life emergency situations. This experiential learning approach was incredibly effective, as it provided a safe yet realistic environment to practice and refine our skills.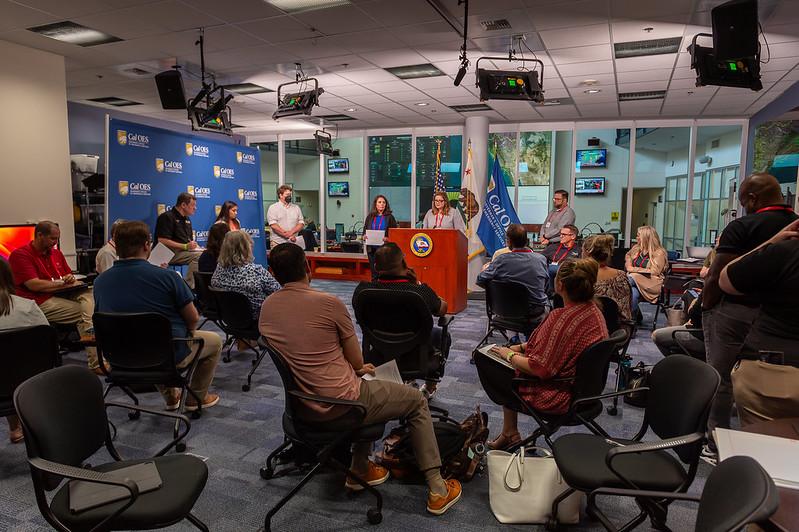 Overall, attending the CAPIO Emergency Communications Academy was an outstanding experience. The academy's commitment to inclusivity and accommodating individuals of all skill levels made it a truly enriching event. I would highly recommend this academy to anyone seeking to enhance their experience and expertise in the field of emergency communications!
CAPIO and Cal OES will release dates for the 2024 Emergency Communications Academy later this year.
Back to CAPIO Corner