Fun Memories over the Decades
by Gail R. Morgan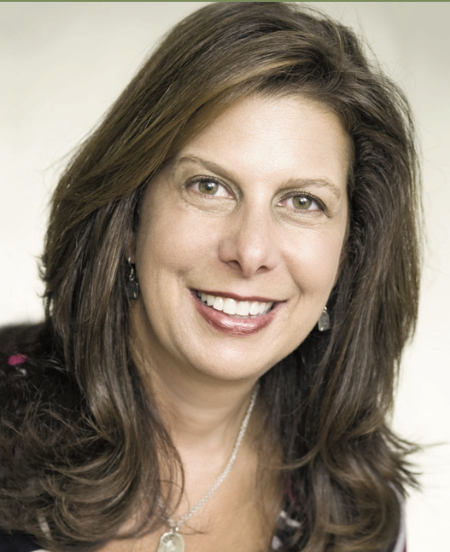 In honor of CAPIO's 50th Birthday, Gail Morgan shared these fun insights from her 27 years as the city of Santa Clarita's PIO.
First week on the job:
Barely two years old, the new city of Santa Clarita's honeymoon was over and it was time (so said the city council) to hire a PIO to help tell the stories that weren't getting picked up 'correctly' by the local media. But instead of welcoming the new PIO in February 1990, the local newspaper instead choose to run an Op-Ed making it very clear that I was not welcome or needed. Talk about a tough start!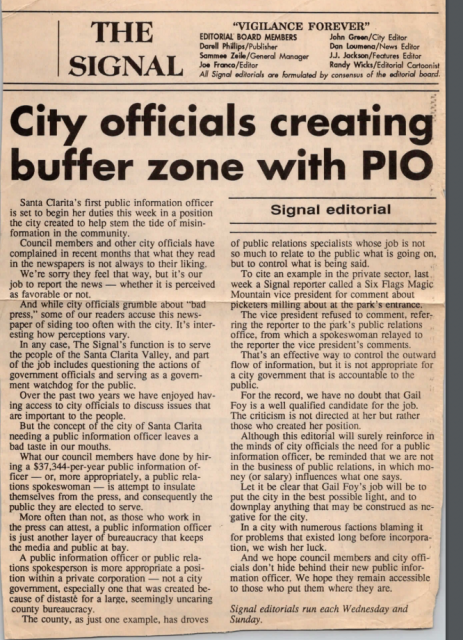 Duties as assigned:
KLOS radio jocs Mark and Brian were all the rage in the early 1990s and my boss (then Assistant City Manager Ken Pulskamp) told me to figure out a way to get our young city mentioned by this popular duo. Add 'present a key to the city' to the list of 1990-era PR tactics and viola! A photo opp with Mark and Brian and the boss! (great review for me that year!)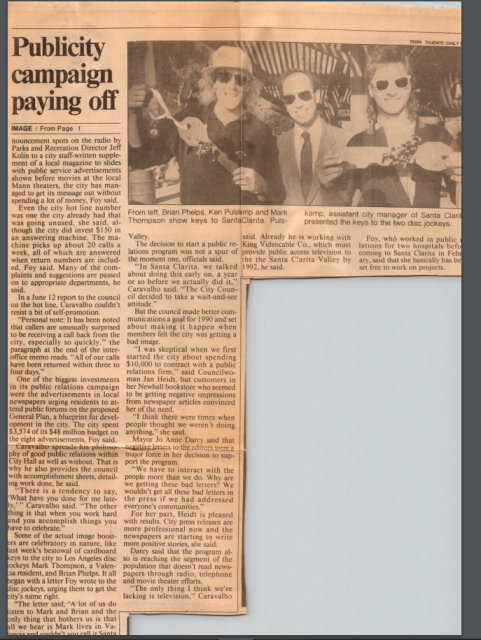 Hi Tech at the Time:
Before online service requests, there was Santa Clarita's Concerned Citizen Hotline, an answering machine that sat on my desk (next to my beloved IBM Selectric). We promoted the phone number and people left their concerns, requests, suggestions, etc and I chased them down as part of my duties. We got LOTS of points for effort on this!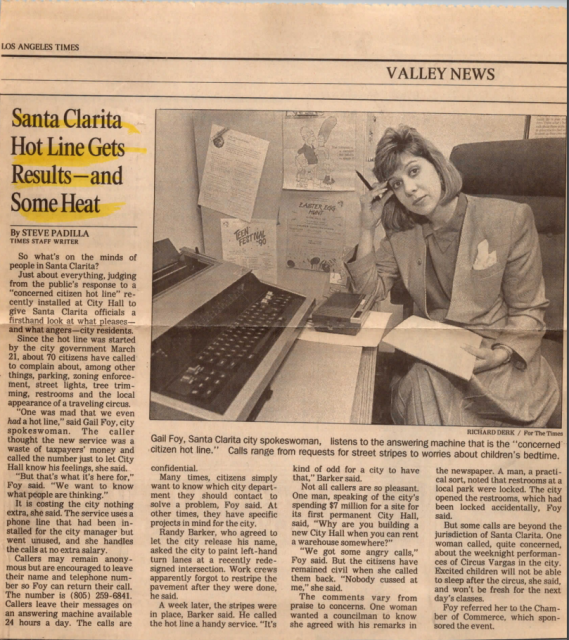 About Gail Morgan – Chief Strategist, Stacy Miller Public Affairs.
Gail Ortiz-Morgan has more than 35 years of communications experience in the public sector and non-profit arena. She currently serves as Chief Strategist at SMPA, Inc. where she puts her three-plus decades of strategic communications experience to work serving SMPA clients. As the City's first Communications Manager for Santa Clarita, Gail created a comprehensive city communications division from the ground up. During her 27 years at the City, Gail developed and implemented a host of creative communications tools and tactics. These included innovative projects and programs for marketing, public participation, social media and outreach that were integral to the City achieving positive regional and national exposure. In Santa Clarita, Gail served as the Communications point person and Public Information Officer (PIO) during 11 federally declared disasters ranging from earthquakes to fires and floods. She successfully helped the City navigate through the aftermath of the 1994 Northridge earthquake, dealing with issues including no power, a red-tagged City Hall building and a myriad of other problems that made it difficult to communicate with residents. Gail is the recipient of the California Public Information Officer's (CAPIO) prestigious Paul B. Clark Lifetime Achievement Award for her outstanding work as a communications professional in the public sector. She has won more than 30 State-wide CAPIO Awards over the years and has also earned numerous national SAVVY Awards from the City/County Communications and Marketing Association. In addition to her award-winning work, Gail regularly mentors young professionals coming up in the field of public relations and communications. Many of her mentees have moved on to successful communications careers.