Fall message from CAPIO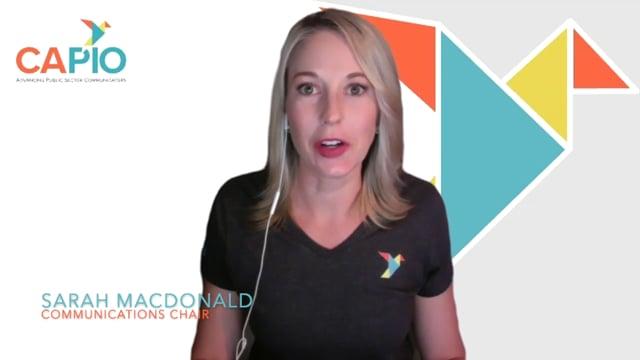 By Sarah Macdonald, CAPIO's Communications Chair and Director of Strategic Communications with Western Municipal Water District
We all know that since March, our profession has been in hyperdrive to support information demands during this extended and multi-layered season of crisis.
As we face these challenges together, I have never been more proud to be part of the public communications profession and a member of CAPIO.
I have seen all of us rise to the occasion, pushing aside personal struggles to meet the needs of our communities while facing situations extending beyond experience and individual comfort zones.
This September/October fall issue of the CAPIO Communicator brings you stories from the frontlines. We are pulling the curtain back on how public communicators across disciplines are getting through this unprecedented year.
You will see that some pieces are more formally crafted while others are a little more off the cuff, bringing you insight from the heart.
CAPIO's greatest strengths are our members and our sense of community. CAPIO wants you to know that you are not alone. I hope these stories from your colleagues bring us all a little closer while offering some practical tips for staying motivated and encouraged during this challenging year.