Facebook blueprint offers learning opportunities and certifications without touching your budget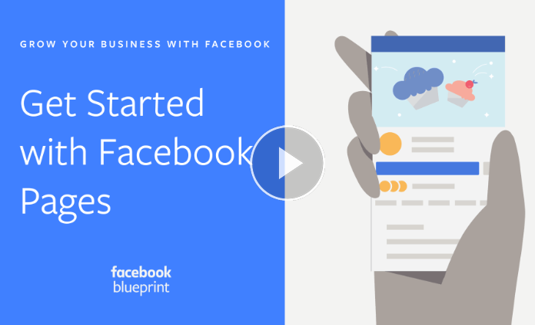 By Logan Selleck, Public Relations Specialist, Orange County Transportation Authority
Facebook and Instagram are just two social media platforms that have become increasingly useful tools for public agencies. As new tools are released onto each platform every day, it begins to feel like a full-time job just to keep pace or ahead of the learning curve. Unfortunately, social media is not the only thing on our to-do list and we can't devote every hour each week on creating engaging content or studying metrics.
To increase proficiency and effectiveness while using Facebook and Instagram, many of us turn to workshops or hiring consultants, which all compete against limited budgets. Luckily, Facebook has a FREE option that increases our strength and confidence in using their platform.
Facebook Blueprint, an online archive of tips, training and case studies covering everything you need to know and more is one solution. Training lessons range from three to ten minutes and are organized into a course that takes no more than 30 minutes to complete. Unlike other free online training sessions, Facebook uses a combination of video and articles that can be skipped through at your leisure.
The Orange County Transportation Authority (OCTA) uses Facebook Blueprint to keep pace and as a refresher. In addition, OCTA uses this free service to provide our interns with additional learning opportunities. Everyone on our team has found this training to be invaluable and one of our college interns, Tristyn Acasio said "I learned more in one hour than in an entire college course."
Learn more at www.fb.com/blueprint.