EPIC Highlight: Port of San Diego receives 2019 Crisis Communications EPIC award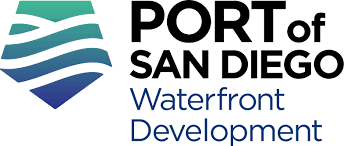 On Wednesday, April 10, the Port of San Diego was awarded with CAPIO's Excellence in Public Information and Communications (EPIC) award for its response to the fall 2018 Cyberattack.
Judges—who reviewed more than 200 entries—noted that the top honor went to an organization that faced a crisis of the modern age, a cyberattack.
The Port of San Diego was able to get ahead of the information going out to the public because the agency had already been in the process of building a comprehensive crisis communications plan.
According to the Port's entry, the communications team not only deployed strategies, procedures and tactics in the plan, but also worked closely with multiple agency partners to ensure a coordinated public presence and consistency of information across all channels and partners—all while cooperating with an ongoing and confidential federal investigation.
To see the Port of San Diego's complete award entry, visit www.capio.org/post/winning-entry-samples
CAPIO is proud to offer a transparent and competitive awards program that recognizes excellence in the industry. With more than 200 entries, the 2019 EPIC Awards showcased work that rises above innovation and craft – CAPIO recognizes work that had made a lasting impact for communities served in California and beyond.
To learn more about CAPIO's awards program, visit www.capio.org/awards.
Click to view full September Newsletter (Member log-in required)