Creating with Canva: Tips, Tricks and Tools to Elevate Your Agency's Brand
Power Lunch Webinar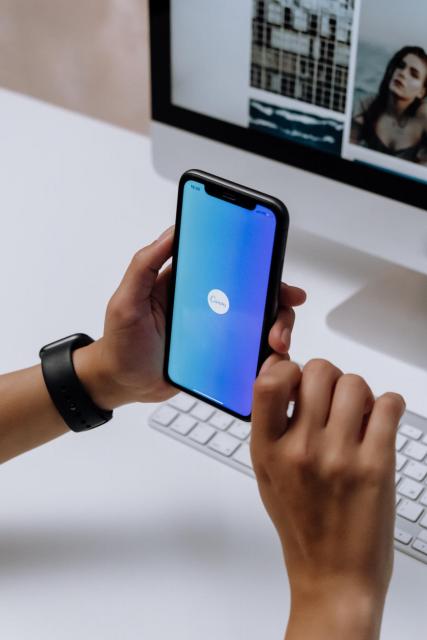 Interested in creating professional and engaging content for social media, collateral and video using Canva? This webinar will give you practical tips and tricks to elevate the look and feel of your Canva content.
This course is ideal for someone who is already using Canva but wants to enhance their skill set. It is recommended that agencies have a Canva Pro account to maximize the value of this workshop.
Key takeaways from this webinar include:
Setting up a brand kit for your agency that includes fonts, colors and logos
Creating templates and using existing Canva templates
Creating engaging short videos
Creating animated text and GIFs
Case study on how Agoura Hills uses Canva to amplify the City's brand and messaging
Participants will receive a special Creating with Canva handout with tips, tricks and tools
Speakers:
Recorded: Thursday, June 30, 2022
APR Continuing Education Unit
Visit Canva's very own one-page website builder page: https://www.canva.com/website-builder/
BIO
ERICKA DIAZ is the media analyst for the City of Agoura Hills where she manages many of the city's communications and outreach efforts, including its social media program. She received her Bachelor of Arts in Journalism from California State University, Long Beach. Her background in client relations and communications ranges from marketing, entertainment and government.
Fun fact: Ericka is bilingual and loves to experiment with new dishes in the kitchen.
ASHLEY RINGGER is an accomplished professional in the fields of communications and public affairs. She has 15 years of experience in community outreach and engagement. A gifted storyteller and graphic artist, she crafts dynamic visuals together with meaningful content that resonates with her clients.
Prior to starting AR Design in 2018, Ashley spent nearly a decade in-house at two water agencies in Southern California where she worked on high-profile community affairs and public policy projects and programs spanning special events, content creation, social media, graphic design, legislative analysis and grant coordination.
She holds a B.A. in Political Science from Brigham Young University and a graphic design certificate from Cal State University San Marcos.
Fun fact: Ashley is an avid traveler. When she's not pouring her creative energy into client projects, she is most likely planning a new adventure with her husband and daughters.
LISELLE DEGRAVE, APR A veteran public-sector communicator, Liselle has nearly 20 years of experience developing effective, award-winning communications and outreach programs for public agencies across the Golden State. Her in-house government expertise coupled with her agency background help her successfully design data-driven and results-focused strategies that make an impact and move the needle.
She holds a B.A. in Communication Studies, Minor in Spanish, from San Diego State University and her Accreditation in Public Relations from the Universal Accreditation Board.
Fun fact: Having always been an "old soul," Liselle enjoys antiquing, gardening, reading, collecting milk glass and trying just about anything that has lavender in it.