Community Collaboration: Utilizing Community Partners to Create a Successful Community Event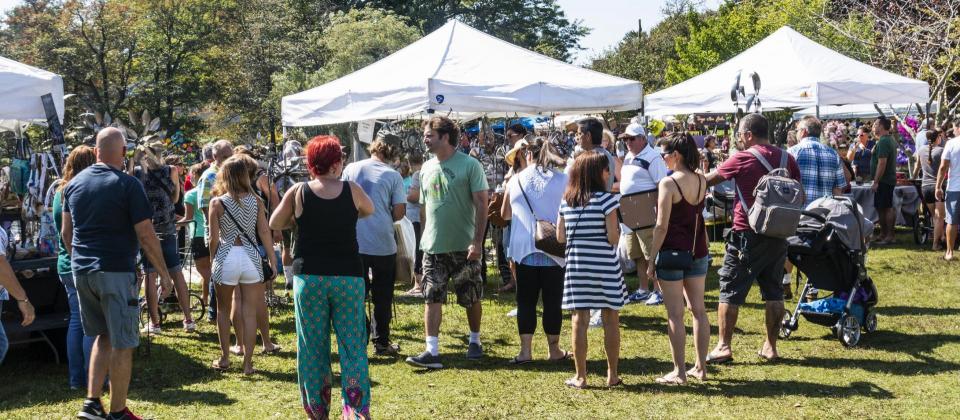 By Jillian Keller, sustainability coordinator, Walnut Valley Water District and CAPIO vice president – awards
A thoughtful, well-executed event can have a tremendous and long-lasting impact on the community. Community events drive public engagement, generate awareness, and offer a unique opportunity to interact with residents. Additionally, collaborating with partners, like public utilities, city departments, county agencies, and other community-based organizations can strengthen the impact of your community event. Partnerships can increase and diversify an event's offerings and expand its influence on the community.
Here are some tips to consider when planning your next community event.
Establish the Essentials
Define the goal of the event and determine the type of event that will be the most effective. Event types can include educational fairs, sustainability promotions, distribution events, festivals, fine art displays, and more, so consider the myriad of components involved. Be sure to:
Choose an event location that will accommodate the expected guest count and support the logistics of the event. Key accommodations include accessibility, parking, inclement weather alternatives, restroom facilities, and convenience of location for community members and attendees.
Determine the date and time, keeping in mind staffing schedules, other events happening in the community, holidays, and potential weather.
Establish a budget based on expected expenses and guest count. Always leave a little extra cushion to allow for last-minute purchases or unforeseen expenses.
Collaborate With Community Members
Make a list of community partners and agencies that will add value to the community event. Check with other departments within your agency, colleagues, and vendors for recommendations of community partners to include. Don't be afraid to think outside the box – any agency that touches your community should be considered. Once the community collaboration list has been created, share the mission and vision of the event along with essential event information. Additional items to consider include:
Is your agency providing event items such as EZ Ups, chairs, tables, trashcans, etc.?
Will any of your community partners require electricity, internet access, or other special accommodation?
How early can community partners set up or access the event location? Is it possible to set up the day prior?
Will there be staff onsite to assist with unloading and set-up before the event? Or loading and clean-up after the event?
Create a Communication Strategy
Develop key messages and a communication strategy for the event including a schedule with critical deadlines. Determine the communication channels to be utilized including flyers, website, mailers, emails, signage, social media, and any other channels available to you. This is another great opportunity to tap into the resources of any community partners. Consider collaborating with your community partners on any of the following:
Share mailing lists for hard copies of event flyers, postcards, or other types of mailers.
Request member email lists to include in your event e-blasts or share electronic assets to be distributed by community partners to their respective members.
Collaborate on social media posts including tagging participating community partners and making sure they share your posts as well.
Be sure to include partnering agency logos on all marketing assets and respect any branding guidance provided.
Form Your Team
Enlist as much help as you can from your agency and colleagues. Both internal and external planning committee members can help fill potential planning gaps and ensure important details aren't overlooked. Representatives from outside your agency offer unique perspectives and can offer new ideas.
Establish an internal planning committee and include representation from all departments, if possible.
Set regular meetings with agendas and establish clear priority task items and timelines. Include representatives from community partners in the regular planning committee meetings.
Prepare as Much as you can Beforehand
To minimize unnecessary pressure, prepare as much as possible beforehand. Doing so will minimize stress on the day of the event and will help prevent any tasks from slipping through the cracks.
Utilize a timeline to complete tasks in the weeks and days leading up to the event.
Provide your community partners with as much information as possible including event maps, schematics, and other logistics.
Check in regularly to make sure your community partners are well-informed and come prepared on the day of the event.
Event Day Reminders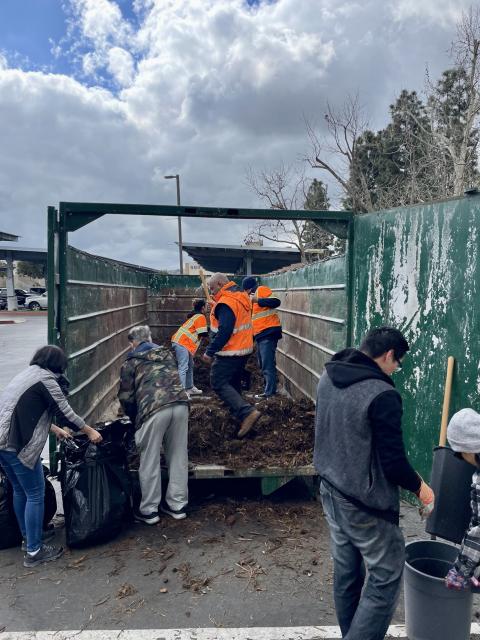 Here are some tips to keep in mind on the day of your event:
Arrive early to help guide set up, direct staff, and handle any last-minute challenges.
Be sure to assign staff members to aid community partners.
Representatives from your agency should be available to guide community partners to their location to set up and be available throughout the duration of the event for needs that may pop up during the day.
Most importantly, enjoy the day and take pride in the successful community event you've created with your community partners!