Committing to Inclusion in the Fight Against Racism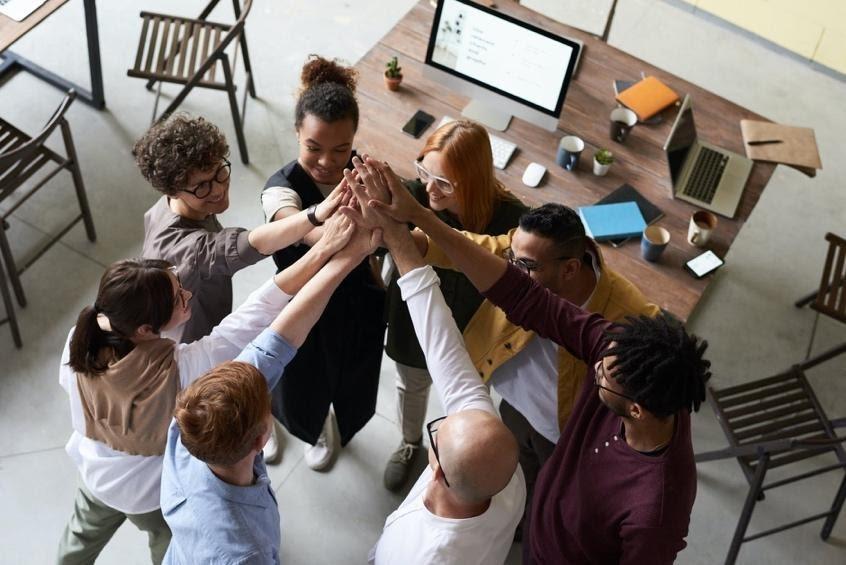 by Riki Clark, Public Affairs Associate for Las Virgenes Municipal Water District
The fight against racism and discrimination is once again at the forefront of public consciousness. Tensions came to a boil recently after a cell phone video captured a Minnesota police officer kneeling on the neck of George Floyd, eventually killing the unarmed Black civilian accused of attempting to pay with a counterfeit $20 bill. Public outcry soon followed, sparking protests and demonstrations against police brutality across all 50 states as well as major cities across the globe.
Sweeping reform has already begun in many major cities, but efforts must not end with law enforcement. While most organizations have policies prohibiting discrimination, a 2019 Glassdoor survey found that 42 percent of Americans have indeed either witnessed or experienced racism in the workplace.
To make an impact, it is imperative to take meaningful and actionable steps to foster an environment of true inclusivity within organizations. Here are a few tips to get you started:
Review your organization's recruitment practices. An organization's workforce should be reflective of the communities it serves. California boasts one of the most diverse populations in the nation, so a commitment to a diverse workforce should be ingrained in any succession planning to give a representative voice to everyone in your community.
Reach out and listen. Call your colleagues or organize a Zoom meeting, offering a platform to those who may have insights on ways your organization can foster a more inclusive environment. Don't shy away from having difficult conversations.
Organize. Form a committee to ensure your organization is achieving stated inclusion and diversity goals.
Create an inclusive outreach guide. Follow City of Seattle's lead and develop an inclusive outreach and public engagement guide. The guide can offer practical resources for staff to foster inclusive public engagement.
Diversity is not just beneficial for people of color or even for optics, it's better for business. According to a recent study on business and diversity by McKinsey & Company, companies with increased ethnic and gender diversity were 21 percent more likely to experience above-average profitability.
Equality in the workplace should not begin and end with a one-time statement of solidarity. Now more than ever, organizations must stand up and take a firm stance against racism and discrimination of any kind.
Resources:
How Companies Can Avoid Making Empty Statements About Diversity
Steps Communicators Can Take Now to Promote Diversity & Inclusion (PR News Log-in Required)
6 Steps for Building an Inclusive Workplace
How to Develop a Diversity & Inclusion Initiative