Collaborative Engagement: Developing Multi-Agency Programs and Reaching Diverse Communities
Power Lunch Webinar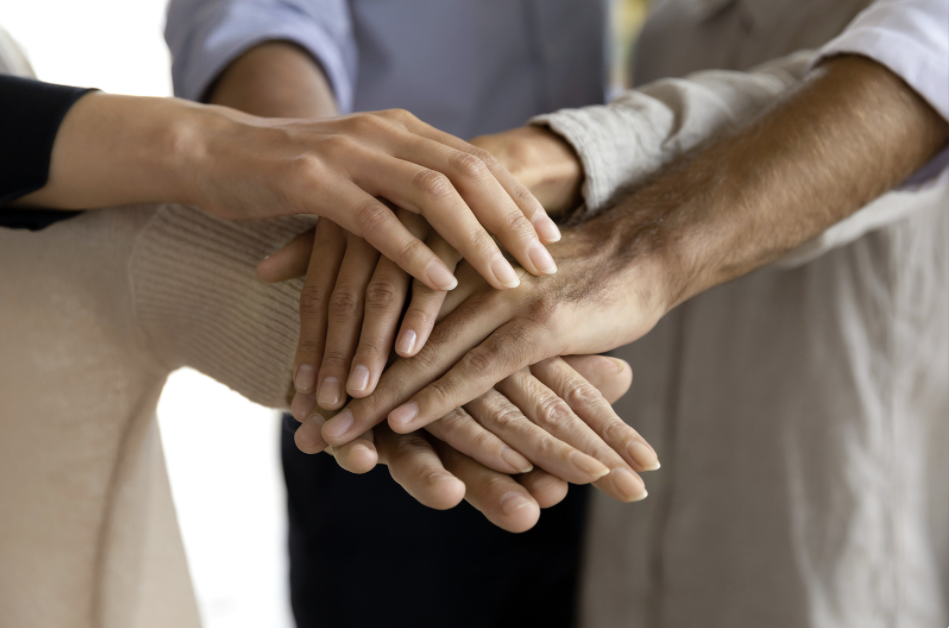 It often takes years to develop and execute successful communications and public outreach programs that maintain confidence, trust and satisfaction with your organization. These projects and programs often require multi-agency collaboration as well as authentic engagement with diverse communities.
Join CAPIO and PRSA SD/IC for a special program featuring case studies, best practices and lessons learned for collaborative engagement.
Key take-a-ways from this webinar include:
Best practices and lessons learned for year-long planning and infrastructure programs and services that require multi-agency collaboration
Strategic communications and community engagement strategies to reach diverse and difficult to reach audiences
Case studies from PRSA SD/IC 2020 Best in Show winner NV5 and their work with the:

City of Carlsbad Sustainable Mobility Plan (SMP) Stakeholder Working Group Carlsbad Connector with SANDAG, NCTD and neighboring cities
East County Advanced Water Purification Program Joint Powers Authority with County of San Diego, City of El Cajon, Padre Dam Municipal Water District and Helix Water District

Highlights of special events, related multi-agency program launches and media coverage, which take place in parallel with overlapping stakeholder and community groups
Speakers:
Recorded: February 10, 2021
Websites
Social Media Handles
Linkedin
BIOS
Gabriela Dow is a communications specialist with more than 25 years of experience in public outreach, facilitation and public affairs. Her current focus at NV5 includes managing programs for public agencies, developing communications strategy that include facilitation on sensitive topics. She is experience in inclusive public outreach and engagement, development of key messages and incorporation of digital/social media technology with traditional methods to engage difficult to reach stakeholders and disadvantaged communities. Gabriela's career began in print journalism and television news, including work at two CNN bureaus and KCBS News. Her political experience includes press advance for a presidential campaign and work at the White House Office of Public Liaison (known today as the Office of Public Engagement). Gabriela also worked as an intergovernmental affairs officer for Governor Pedro Rossello before joining a San Diego public affairs firm where she managed public outreach programs for major environmental and public works projects.
Melissa McChesney has led communications efforts at Padre Dam for a decade and manages public and media relations, customer communications and outreach, education programs and marketing campaigns for Padre Dam. She has more than 15 years of experience in the water industry working in communications and outreach. Melissa currently serves on the Association of California Water Agencies (ACWA) Communications Committee and the WateReuse Communications Collaborative Group. Melissa earned her bachelor's degree in Communications from Sonoma State University.
Craddock Stropes. During her 15 years at the City of Carlsbad, Craddock Stropes has applied her extensive experience in public engagement, community relations and marketing to a wide variety of issues across multiple city departments. She oversees communication and outreach for Public Works, including capital construction projects and community-wide planning efforts, and serves as a lead PIO in the city's emergency operations center. Prior to joining the city, Craddock served as a marketing and public relations executive for several non-profit organizations throughout Southern California. She began her career in market research at the Gallup Organization, and holds a bachelor's degree in communications from Cal State Fullerton.