Chef Claudia Sandoval to open CAPIO's 2022 Conference
CAPIO Annual Conference 2022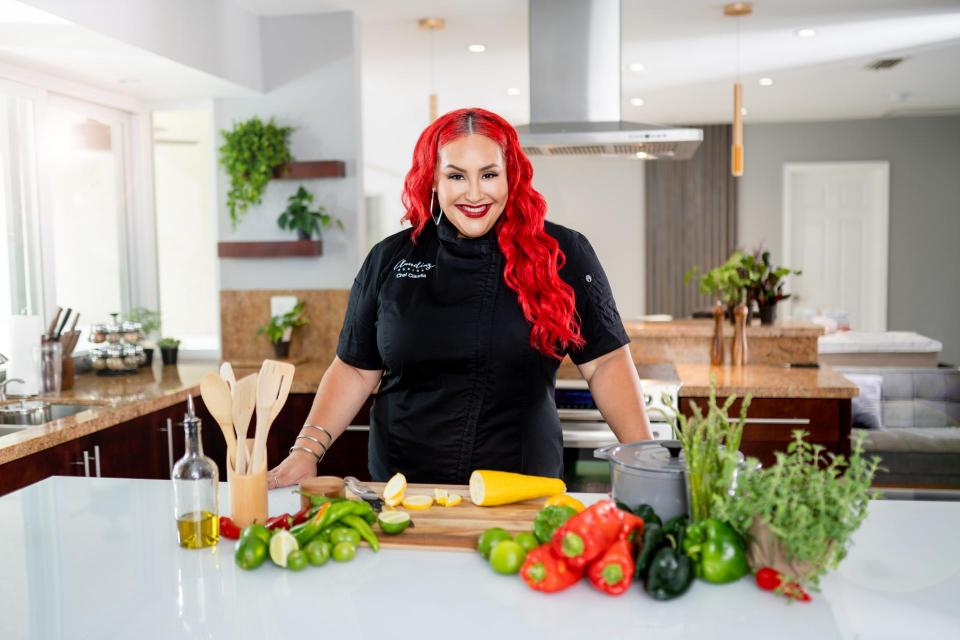 The CAPIO conference committee is proud to introduce our opening keynote presenter at this year's conference, Chef Claudia Sandoval!
Chef Claudia is the winner of the sixth season of MasterChef U.S. and has continued her career on various shows like, Chopped, Chopped Jr., Worst Cooks, Budget Battles, and Judging on Food Network Challenge Reboot. After winning the coveted title of MasterChef, she began a successful culinary consulting and catering company under the name "Claudia's Cocina," in addition to working with important brands like Coca-Cola, Kellogg's, Nestlé, Disney, T-Mobile, and Tajín; Chef Claudia published her bestselling cookbook "Claudia's Cocina: A Taste of Mexico". Chef Claudia never stops, most recently she is well known for her Pop-Up Modern Mexican Bakery, Cochi Dorado (Golden Pig), a Modern take on Mexican sweet bread and was featured on the Drew Barrymore Show. Chef Claudia has also launched her own line of Celebrity Chef Meal Delivery through a partnership with Home Bistro, ensuring that people all over the US can have a taste of what Chef Claudia is cooking.
Born and raised in sunny San Diego, to a family originally from Mazatlán, Sinaloa, Chef Claudia grew up with her mother and grandmother, who taught her how to cook from a young age. Taking what she learned from the strong female chefs in her life and adding to that some self-taught knowledge in the kitchen and months spent in the MasterChef US kitchen, she masterfully developed her own signature style. A modern take on Mexican coastal cuisine.
With a passion for all things Philanthropic, Ms. Sandoval continues to find ways to give back to the community she lives in. Chef Claudia set out to donate and raise the same $250k she won when winning MasterChef. Since her win, she has helped raise over $600k for organizations directly effecting change in her local communities, doubling her initial goal.
Fun fact – Chef Claudia worked at the County of San Diego prior to her launch into TV and Instagram fame…..so she knows our audience and will have some great, relevant messages to share with us!
Not registered? Register today