CAPIO presents to a full house at the League of California Cities City Managers Conference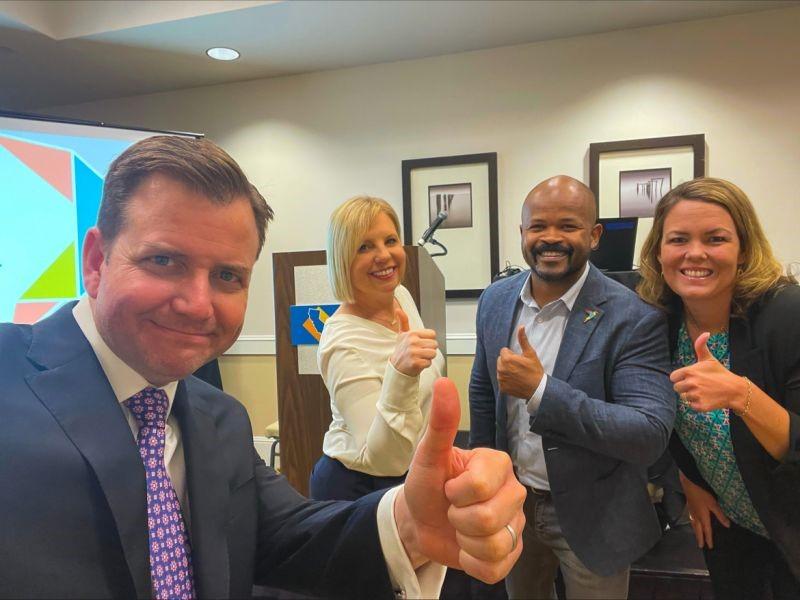 CAPIO board members Maurice Chaney, Erin Morales, and Christine Brainerd recently had an opportunity to share insights on storytelling and strategic communication planning at the League of California Cities City Managers Conference on February 9 in Carlsbad, California.
The session was presented to more than 100 city managers and government administrators and moderated by Ryder Todd Smith of Tripepi Smith.
"CAPIO was thrilled for the opportunity to speak to the leaders of our communities during this session," said Erin, President of CAPIO. "The need is greater than ever to increase trust and support for local government and the incredible work we do. To be successful, we have to be prepared, and have thoughtful, meaningful communications strategies."
Attendees learned about why strategic government communications is critical to effectively inform, educate, and engage our communities in the democratic process, to humanize our organization, and to fill the reservoir of goodwill. During the session, the panelists gave a glimpse of their most effective campaigns and focused on the value of storytelling to gain support before a crises or tax hike occurs. They shared on the RPIE process (research, planning, implementation, evaluation) and how critical it is to research and build relationships because it is only becoming more challenging to capture our audience's attention and connect to make an impact.
One of CAPIO's strategic priorities is to advance the government communications profession and reach key influencers and decision makers about the invaluable role of effective, strategic communications. From social media videos, to face to face communications, attendees walked away inspired to take their communications teams to the next level.
CAPIO members are available to speak at industry conferences, workshops, webinars, and trainings. Organizations interested in requesting a CAPIO speaker can complete an online form or contact Education and Development Chair Christine Brainerd at cbrainerd@folsom.ca.us or 916-461-6013.