CAPIO call for speakers
Webinars & trainings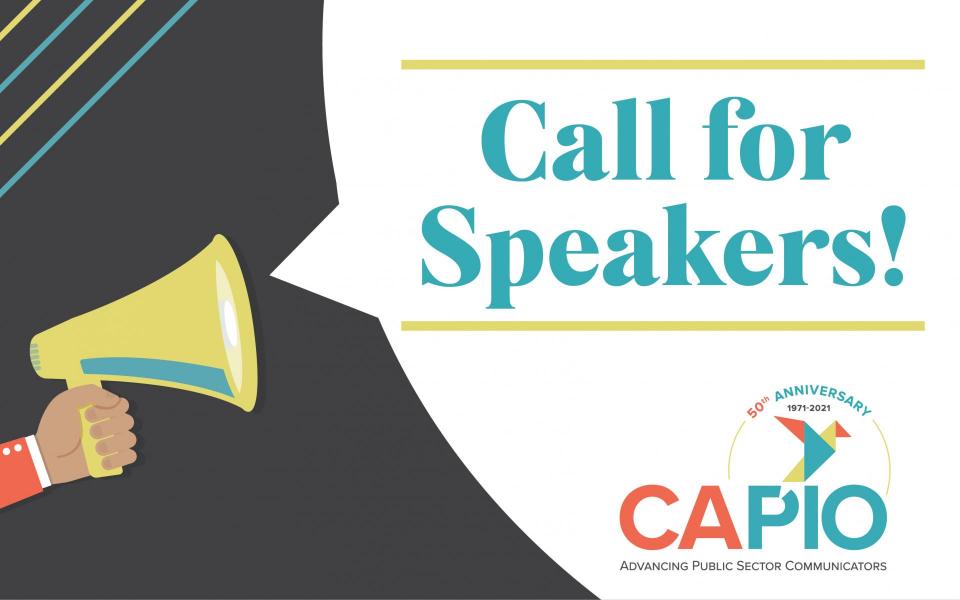 CAPIO is committed to providing our members with high-quality programs year-round at our monthly webinars and events as well as our annual conference and Emergency Communications Academy.
We are currently looking for speakers for our monthly webinar series who are interested in sharing important communications and business insights, tips and tools.
Suggested topics:
Advanced-level topics for communicators with more than 7 years of experience
Mentorship courses for those with up to 5 years of experience
Internal communications
Crisis communications
Communications campaigns
Website development
DE&I
Media relations
Ethics
Storytelling
Marketing
Digital communications
Social media
Graphic design
Photography
Branding
Video
Integrated communications campaigns
Research and insights
Measuring return on investment
Leadership
Please submit your webinar session idea. Webinar ideas are reviewed and selected based on clear learning outcomes and topics that are of interest to members. We encourage affiliate/supplier partners to bring a public-sector representative to provide insights from the client perspective on the topic.
For more information, contact info@capio.org.