CAPIO ADVANCED TRACK: Reimagining your agency's website: practical tips and tools for a winning strategy
Power lunch webinar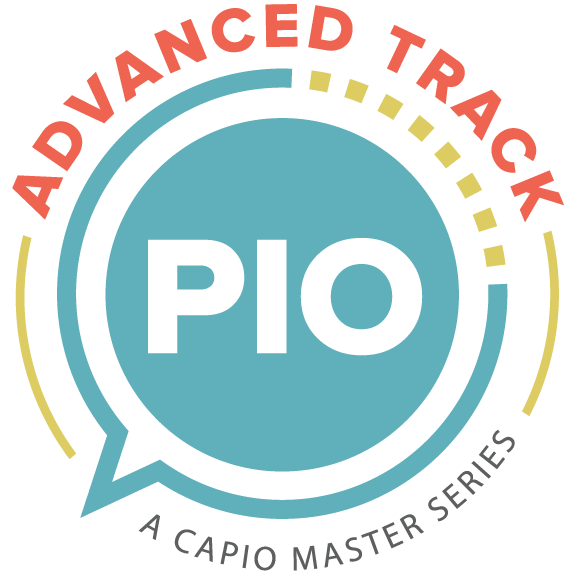 A MEMBER EXCLUSIVE TRAINING
Data shows that our agency websites are one of the top ways that our community gets key information on projects, programs and initiatives. Many times, agency websites evolve over the decades with many staff adding content and pages. These ghosts of website's past often are not representative of our agency's current brand, don't follow writing best practices, lack ADA compliance, or are not fully optimized for SEO.
When it's time to undertake a new website redesign project, it's often overwhelming even for seasoned communicators to know where to start and how to make the process flow seamlessly.
During this presentation, you'll hear from a panel of senior communications professionals and website experts on how to reimagine your website.
Key Take-aways:
A real-life case study from the City of Folsom discussing best practices and lessons learned
How to get agency buy-in on the project and needed resources
How to lead the project from developing an effective RFP to launching the site live
Key steps for a website development strategy, including research, planning, implementation and evaluation
How to create a website current with today's standards: ADA compliant, mobile-responsive, optimized for search, data-driven
Branding and marketing
New website trends
CAPIO's Advanced Track courses are offered to members with more than five years of experience in communications (or related field) and/or to CAPIO members who have completed CAPIO's Certificate in Communications.
Speakers: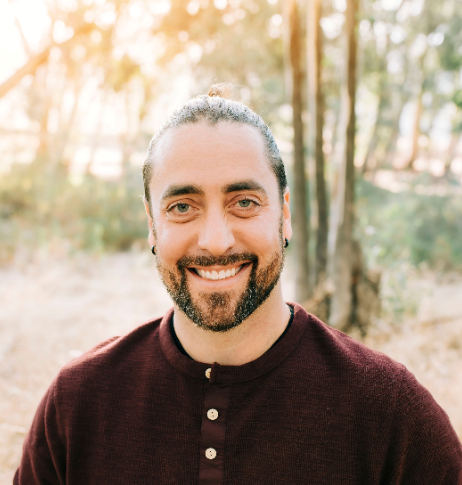 Recorded: June 16
CAPIO Certificate in Communications Credit: Digital Media
APR Continuing Education Unit
BIO
CHRIS SHEPARD
Chris Shepard has over 18 years of communication and marketing experience in the Government, non-profit, and private sectors. His broad expertise encompasses public information, web development and administration, graphic design, video production, photography, and social media management. Chris currently serves as the Communications Officer for the City of Folsom, California.
CHRISTINE BRAINERD, MPA, APR
Christine is a seasoned, award-winning communications professional with nearly 20 years of experience in government communications, public relations, and journalism. As communications director, she manages the city's comprehensive communications program, including news media relations, public information, and community relations.

Christine joined the City of Folsom in 2015. She previously served the City of Elk Grove for nearly nine years as the public affairs manager and public information officer. She also worked at two Sacramento-based public relations firms, where she managed national and statewide public relations and marketing campaigns. Christine's career started in journalism. She has written for a weekly newspaper and worked as an assignment editor at KTXL-TV FOX-40 News.

A communications graduate from California State University at Sacramento, Christine earned the Accreditation in Public Relations (APR) credential from the Public Relations Society of America and the Universal Accreditation Board in 2012. She holds a master's degree in public administration from Golden Gate University.

Christine is the past president and current education and development chair of the California Association of Public Information Officials (CAPIO) and she serves on the Universal Accreditation Board (UAB), the national board that oversees the Accreditation in Public Relations (APR) credential. She has received more than 60 national, statewide, and regional awards for communications and public relations projects through well-respected organizations, including CAPIO, the Public Relations Society of America, and the League of California Cities. In 2016, she was honored with the 40 Under 40 Award by the Sacramento Business Journal, which recognizes young professionals for their accomplishments in their respective industries and for their contributions to the community at large.
RACHEL MCGUIRE, MBA, APR
With nearly 20 years of professional experience developing comprehensive, strategic communications programs rooted in ethics, transparency and effectiveness, Rachel McGuire, APR, is a nationally recognized, award-winning leader in the fields of communications and public relations.
Rachel is the founder/CEO of RMG Communications, a communications firm dedicated to serving public-sector clients. She works closely with RMG's clients to help them imagine the possibilities to transform the communities they serve. Prior to RMG Communications, she oversaw communications programs for several public agencies across California.
Currently, Rachel serves on PRSA San Diego/Imperial Counties Chapter board as the director at large – membership + volunteer engagement. Additionally, she is a CAPIO past president and served as CAPIO's liaison to the Universal Accreditation Board, which oversees the Accreditation in Public Relations (APR). She is also a past president of Public Relations Society of America – Inland Empire (PRSA-IE) Chapter.
In 2019, Rachel was bestowed the California Association of Public Information Official's (CAPIO) Paul B. Clark Lifetime Achievement Award for demonstrating exceptional leadership in the field; she also received CAPIO's 2016 Communicator of the Year Award.
During her career, her work has garnered dozens of accolades from CAPIO, 3CMA and the Public Relations Society of America (PRSA), including a coveted "Best in Show" award from PRSA-Inland Empire Chapter and a PRSA National's Bronze Anvil.
Rachel holds an M.B.A from the University of Redlands, a B.A. in Communications Studies from the University of California at Los Angeles, and her Accreditation in Public Relations from the Universal Accreditation Board.
In her free time, Rachel can be found mentoring the next generation of communications leaders, coaching colleagues interested starting their own business, helping animals in need, curling up with good book, or travelling the world.
ROBIN ROCKEY, APR
RockSpark Communications + Marketing CEO Robin Rockey, APR, is a nationally recognized government communications and public relations leader with more than 16+ years of diverse experience in communications, PR, digital and social media management, internal communications, media relations, event planning, journalism and human resources.
Her company, RockSpark, is a full-service agency specializing in government communications, marketing and public relations with a focus on helping cities, special districts and other public agencies achieve their goals.
Robin recently served as CAPIO's representative on the Universal Accreditation Board (UAB), which oversees the APR credential. She has also served in several board positions on the Public Relations Society of America's Orange County Chapter's Board of Directors.
Robin's travel book 100 Things to Do in Orange County Before You Die is now available wherever books are sold. Her articles have appeared in Sunset, Westways, TravelAge West and more. She has interviewed everyone from San Diego zoo animal trainers to actor Robert De Niro.
Jason Reis is the Director of Local Digital Engagement Platform Sales at Granicus. With over 12 years' experience in government relations and business development, Jason embodies a technical respect and contagious passion for public agency transformation to Digital Government. Jason has held previous professional roles in Enterprise Gov-Tech Sales, Public-Sector Solution Consulting and Competitive Skydiving.