Best in Show–Small Population is awarded to Rowland Water District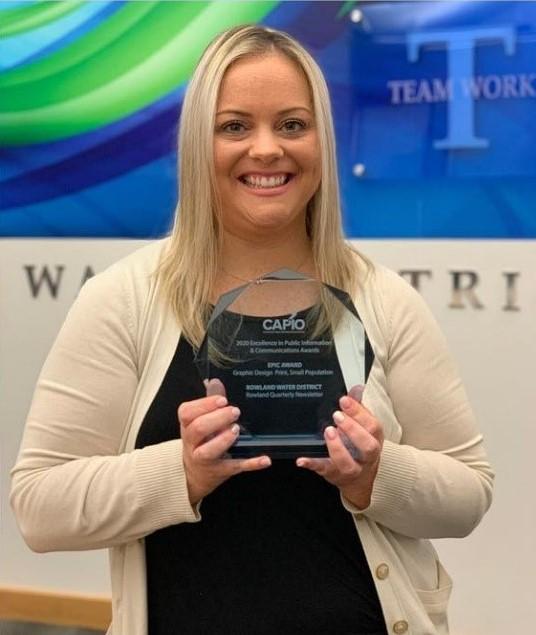 In July, CAPIO awarded Rowland Water District its highest 2020 Excellence in Public Information & Communications (EPIC) honor, Best in Show–Small Population for their print quarterly newsletter.
Rowland Water District put together a successful survey and campaign after learning that its community wanted to engage with the district. One of the specific requests from the community was for a newsletter insert into the monthly water bill.
"It is an honor to know that an esteemed judging bench of our peers has awarded us with two top prizes directly related to how we communicate with our customers," says Tom Coleman, Rowland Water District General Manager. "We know that we're up against some tough statewide competition. This is a great feather in the caps of our hard-working staff."
Using the survey data, Rowland Water District jumped into the creation process for the Rowland Quarterly Newsletter and developed a colorful, clean design that was appealing to both children and adults. The article topics included announcements about the new website, a poster contest, conservation programs and more. A "Wally and Wendy" cartoon icon was also developed to introduce fun games and stories into the newsletter format, which has become the ideal vehicle to share district children's programs, conversation issues and important customer updates.
Congratulations to Rowland Water District's newsletter and its success among the community, stakeholders, and district staff!