April is APR Month
Celebrating the Profession, Ethics, Education and Expertise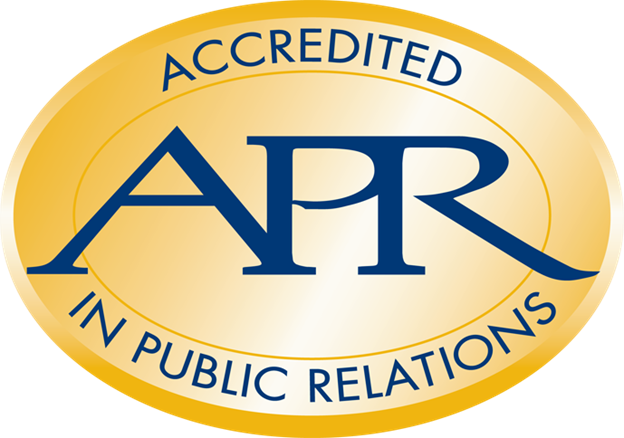 April is APR month! CAPIO is proud to offer our members the internationally recognized Accreditation in Public Relations (APR), which highlights ethics, education and expertise in the fields of communications and public relations.
As a skilled public relations professional, you know that your success is dependent on staying relevant, resourceful, and inspired. The APR credential certifies your drive, professionalism, and principles, setting you apart from your peers and positioning you as a leader and mentor in the government communications field.
The APR is the gold-standard in communications and public relations credentials earned by practitioners who commit to the profession through ethical practices and sound judgement, strategic perspectives, knowledge of best practices and the use of the research-planning-implementation-evaluation (RPIE) process.
"Getting my APR was a deeply rewarding process that has provided me the skills, confidence, and expertise to build and maintain public trust and confidence in our organization through many challenges, from wildfires to a pandemic," said Sonoma County Director of Communications Jamie Hansen.
Accreditation is a mark of distinction. The APR is earned through a rigorous process. Practitioners are required to present their knowledge during a panel interview to peers who have their APR. This panel interview is followed by a comprehensive examination that tests the candidate's knowledge of the field. Perhaps most importantly, the APR signifies an understanding and commitment to a code of ethics and the ability to think and plan at a strategic level.
"The process of earning my Accreditation in Public Relations honed my skills and made me more effective as a public-sector communicator – and my career advanced swiftly as a result," said Tanya Mannes Tanya Castaneda, CAPIO member and principal of PRM Consulting. "The program taught me to approach public relations challenges from a proactive, rather than a reactive, standpoint. I found myself using the strategic planning approach in every situation, commanding respect within the organization as a leader. CAPIO members are fortunate to benefit from this incredible opportunity for professional development."
Earning the APR demonstrates your mastery of today's strategic communications practice and your commitment to lifelong learning and ethical standards. Attaining this valuable distinction is a personal and professional achievement that can lead you to the next level in your career.
Throughout April, CAPIO will be highlighting our members with their APR and sharing how it has made a difference in their careers. Are you an APR? Contact CAPIO to share your story.
For more information on obtaining your APR through CAPIO, contact CAPIO's Education and Development Chair, Christine Brainerd, APR, at cbrainerd@folsom.ca.us or (916) 461-6013 or visit CAPIO's APR web page.