2020 Communicator of the Year Award Recipient
Tiffany Baca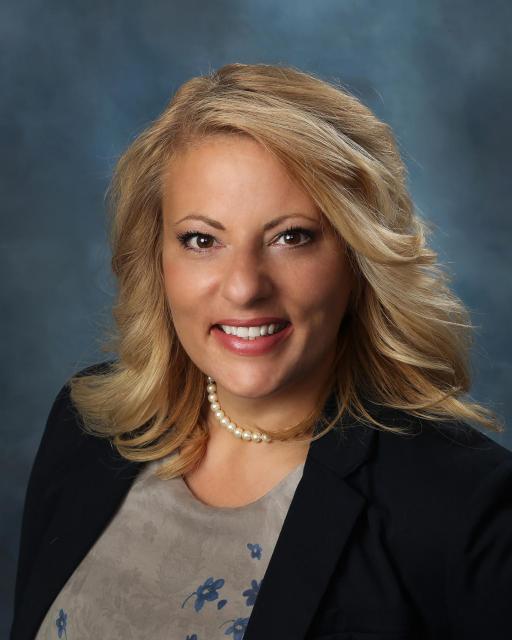 Tiffany Baca was awarded the 2020 Communicator of the Year Award on July 13, 2020. With an impressive collection of 20 statements of support included in her award nomination, colleagues expressed high admiration for her work ethic, talents, and character, making her a shining example of what a superstar communications professional embodies.
Since her arrival at the Municipal Water District of Orange County, Tiffany Baca has been tireless in her efforts to create and promote the valuable programs offered to Orange County's 3.2 million residents, the district's 28 member agencies, and the greater California water community. She guided her team through a rebranding, an award-winning website redesign, and a thoughtful, robust strategic communications plan. She has increased the effectiveness of the district's social media efforts and produced valuable, far-reaching educational programs and resources for the community. As a result of these quality accomplishments and more, Tiffany has led the District in becoming a regionally recognized, trusted voice on Orange County water issues.
Tiffany Baca's community impact is reflected through this endorsement from Steve Creech, President of the Wyland Foundation, "Perhaps most importantly, her ambition and passion for educating the public has created opportunities to build strategic partnerships that are mutually beneficial to key stakeholders and community groups alike."
Tiffany's professional approach to her work for MWDOC reflects favorably on the public relations of the organization, as Garry Brown, Founder & President of Orange County Coastkeeper states, "…when I think of MWDOC, I picture Tiffany Baca…through her exceptional work, she represents the honesty, integrity, concerns for the environment, and the mission of MWDOC."
Through her clear and consistent messaging, Tiffany demonstrates daily the ability to organize and communicate important and valuable messages to her intended audiences.
Her colleagues consistently refer to her strong leadership skills on team projects and her deep commitment to the success of others around her. From hosting workgroup meetings and workshops, to giving presentations, to developing promotional toolkits for use by her city's and water district's managers and public information officers, Tiffany fosters an environment of learning and open communication for the benefit of her team and other communications professionals throughout the county.
"From graphic design to writing and social media content development, public speaking opportunities to community event coordination – I have learned so much because of her," says Jeannie Bui, Public Affairs Intern. "Tiffany has made an impact in my life…With her support and guidance, I feel prepared for whatever my future endeavors may be…"
Tiffany Baca's enthusiasm and passion for water issues make her a valuable asset for the water industry and for her community. With strategic approach and out of the box thinking, Tiffany inspires action not only from her colleagues, but also from her community. Through developing regional water advertising and education outreach campaigns focused on conservation and partnering with youth programs, she led her team to exponentially increase the value of her district's strategic communications programs which engaged community leaders like Wyland, Girls Scouts, Boy Scouts, Discovery Science Center, and many other local educators.
Tiffany approached a high school water education video project "...with an open-mind, offering ideas for engagement that would connect young people in a meaningful way…Tiffany's partnership contributed to a contest that was so impactful we now have the support of Olympic athletes and Hollywood filmmakers," boasts Lori Kiesser, Development Officer for Orange County Department of Education.
Robert Farnsworth, Professor and Department Co-Chair for the Horticulture and Landscape Design at Saddleback College states, "I find she is especially gifted in communicating, and can be of enormous benefit to 'the cause', whatever it might be. Thank goodness her persuasive skills are directed at water issues. She is deeply committed to the preservation of our most valuable resource."
With all these things and more, it is with great pleasure and support in our recognition of Tiffany Baca as the deserving winner of the CAPIO 2020 Communicator of the Year Award.
"I am deeply honored to receive this recognition, and am grateful to CAPIO, MWDOC, my team, our partners, and my family who motivate and inspire me to keep reaching, learning, and growing. We are in the midst of an incredible time in history, and the work of communicators ahead will be both important and challenging. As a member of CAPIO, I feel privileged to belong to a diverse network of talented, skilled professionals who are driven by the notion of change and improvement, and strive each day to bring people together." Tiffany Baca, 2020 Communicator of the Year
The Communicator of the Year award is presented to the individual who, in the judgment of the CAPIO Awards Committee and Board of Directors, demonstrates exceptional abilities, skills and talents in leading their organization to greater and more successful communications and public engagement.
For more information about the Communicator of the Year award or CAPIO, visit www.capio.org.
About Tiffany Baca
Tiffany Baca is a dynamic, motivated public relations strategist with an extensive background in high-impact, multidimensional communications. With a lifetime of combined customer service, graphics, writing, strategy, and management experience, she has proven, award-winning success developing, implementing, and overseeing programs, communication tools, teams, and partnerships that build and support strong brands and strong communities.
Tiffany is the Public Affairs Manager at the Municipal Water District of Orange County (MWDOC), a wholesale water provider and resource planning agency that serves Orange County's 3.2 million residents through 28 retail water agencies. Here, she mobilizes creative teams that work to conceptualize, execute, and advance programs, strategies, and campaigns that educate, inform, and inspire action. Tiffany leads by example, placing trust and value in others so that all ideas are brought to the table, and everyone is confidently contributing to a shared vision. Some of her most notable work at MWDOC includes: redesigning the District's award-winning logo and website, managing and leading an innovative and successful rebranding effort, developing and writing award-winning communications campaigns and strategic plans, reimagining and reviving long-standing, well-respected programs and forging new ones, and building and nurturing lasting partnerships that flourish. As a result of these efforts, Tiffany has successfully contributed to the District's charge of being a leading, recognized, and trusted voice on Orange County water issues. read full bio