2019 Crisis Communication Leader of the Year Award
Matt Myerhoff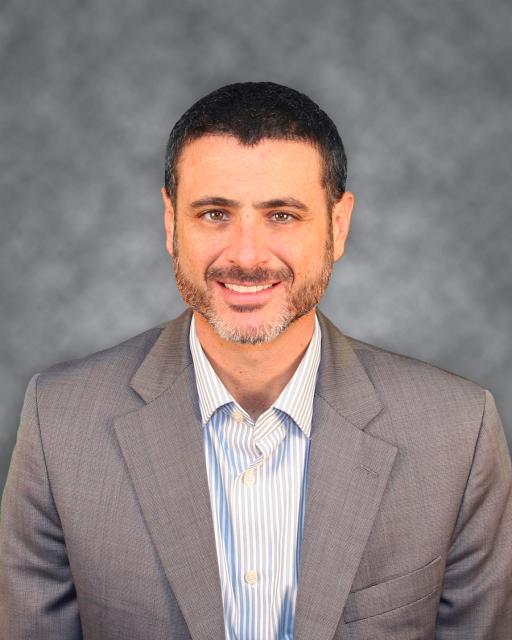 Matthew Myerhoff Selected as 2019 Crisis Communicator of the Year by the California Association of Public Information Officials (CAPIO)
In Recognition of Superior Efforts During Southern California's 2018 Woolsey Fire
Malibu, CA – For his extraordinary communications efforts during the devastating Woolsey Fire in 2018, the City of Malibu's media information officer, Matthew Myerhoff, was honored on Wednesday, April 10 with the Frank Potter Cowan Crisis Communications Award by the California Association of Public Information Officials (CAPIO) at their annual conference in Newport Beach, CA.
"When wildfires strike, communication plays a critical role in keeping residents informed to preserve life and property," said CAPIO President Christine Brainerd, APR. "Matthew Myerhoff and the City of Malibu's response team took this fast-moving challenge on by developing and sharing emergency communications to keep the public informed at the direction of the city's Public Safety Manager and City Manager."
The Woolsey Fire was the largest wildfire ever to hit Los Angeles County. The fire started on November 8, 2018 and quickly destroyed more than 500 homes in Malibu and charred nearly 100,000 acres in Los Angeles and Ventura Counties. In total, the fire claimed three lives, destroyed a total of 1,643 structures, and prompted the evacuation of more than 295,000 residents.
"It's an honor to serve this community as a public information officer, especially during a major life-threatening disaster when getting relevant, timely, actionable information to people in need is crucial, " said Matthew Myerhoff.
For a period of 17 days during and after the wildfire, Myerhoff and the Malibu response team made it their top priority to help save residents and businesses and then help the community rebuild. His team developed communications materials that kept the public informed during and after the fire.
"I'm proud to be a part of the City of Malibu, which has such excellent leadership and staff who care deeply about and work so hard to serve the community and its people, and during a disaster, those qualities make all the difference," said Myerhoff.
Serving as the City of Malibu's media information officer for the past five years, Myerhoff manages the city's public communications, including website content, media relations, social media and video production, and promotion of City events, programs and legislation, with the support of the media team.
Myerhoff holds a Master's degree in Journalism from the Annenberg School of Communication at the University of Southern California as well as a Master's in Latin America Studies and Third World Development from the University of Utrecht in the Netherlands.
The Frank Potter Cowan Crisis Communications Award recognizes a communications professional or group who demonstrated extraordinary success in leading a team during a natural disaster, act of terrorism, or a reputational crisis and was awarded for the second time since it was established in 2017.
For more information about the California Association of Public Information Officials, visit www.capio.org.
About CAPIO
The California Association of Public Information Officials (CAPIO) is the leading professional organization dedicated to advancing public sector communicators through training, resources, and networking to strengthen and engage communities – a fundamental piece of good government.
CAPIO serves nearly 700 members from cities, counties, special districts, school districts and state agencies from across the state of California.
# # #