2017 Communicator of the Year Award Winner – Francie Palmer
Communications Manager, City of Rancho Cucamonga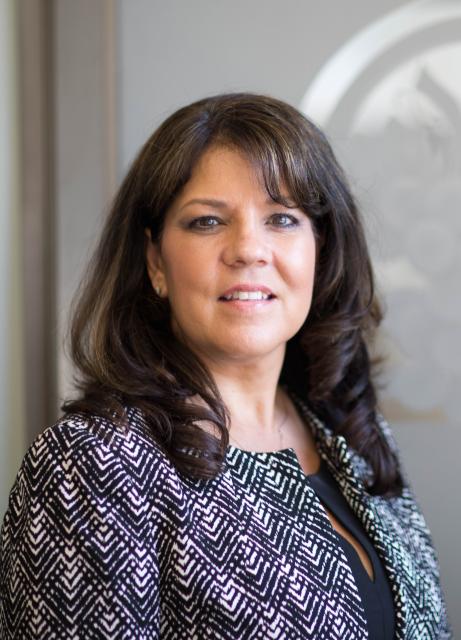 Francie Palmer continually makes a lasting and transformative impact as the Communications Manager for the City of Rancho Cucamonga, where she implements a variety of inspirational and innovative programs year-round. She has built a strong foundation on the value and critical need for unified, transparent communications with the news media, social engagement forums, constituent groups and community outreach efforts.
Most notably, Francie actively champions and develops relationships with local social advocates and influencers and has established herself as a credible resource for city news.
Over the past year, Francie's achievements speak volumes to the amount of passion and dedication she invests in her community. In 2016, she sought out the voice of the citizens by launching several community surveys to obtain insight on public opinion, in addition to serving as Rancho Cucamonga's "voice" on social media platforms.
Over the past year, her efforts led to a 54 percent increase in the city's social media audience, exceeding 61,000 followers on various platforms including Facebook (11,000+ "Likes"), Next Door (12,000+ followers; 14 percent of the resident base) and Twitter (5,000+ followers). Francie's dedication to promoting positive engagement with everyone she interacts with extends far beyond Rancho Cucamonga's city limits. She regularly collaborates and networks with regional PIOs to share knowledge and expertise, in addition to mentoring the next generation of government leaders and professional communicators.
Francie received her bachelor's degree in business management from the University of Phoenix and her master's degree in leadership management (MSLM) from the University of LaVerne. She has been with the City of Rancho Cucamonga for close to 15 years, starting in the Community Services Department and then promoting into the communications role.
She has been active in CAPIO for many years, including volunteering on the conference committee to help secure integral sponsorship funds which directly support the annual event.